One of the sweetest parts of your wedding is going to be your cake! Choosing your perfect cake can be fun, but there are a few things to take into consideration when making your decision.
Find the Baker for You
It's important to shop around for different bakers to find the perfect one for you big day. Every bakery is different and will be able to offer different things. Don't just choose the first one you find, it's okay to try several before making your final decision. We absolutely LOVE Allison with The Rolling Pin! She makes the most beautiful and delicious cakes! (Not to mention affordable)

Size Matters
One thing that is important to know before you choose a wedding cake is to know around how many people will be attending your wedding. You want to make sure you have a cake that is big enough to feed all your guests since typically this is the only dessert that is offered at the reception. A knowledgeable baker can help you choose the correct size of cake so that you have plenty without having a ton of extra!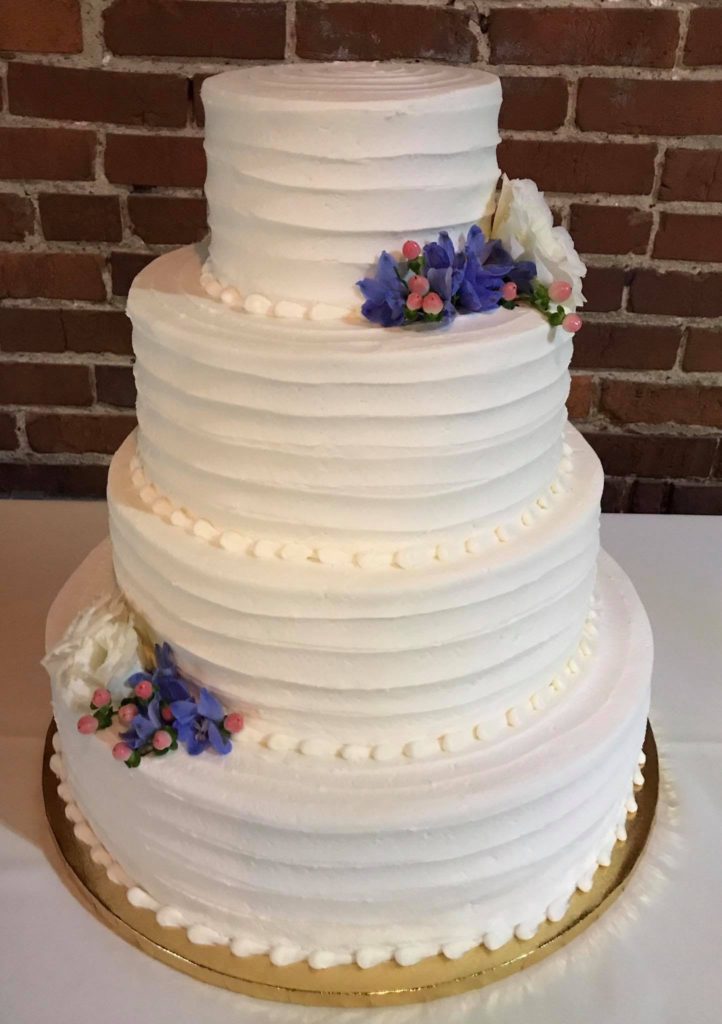 Taste, Taste, Taste!
Once you find the right baker, it's time to taste some cakes!! (which is the best part!) Try as many different combinations as you want to be able to find the right cake for your big day. Consider nontraditional flavors as well, even if they seem strange. You never know what you are going to like until you try it! You could also have multiple flavors for different layers if you want to have a variety.
Cohesive Design
After you choose your flavors, it's time to design what your cake will look like. Make sure the design of your cake goes with the rest of your theme or vision. And make sure that the baker knows exactly what you are expecting. You can incorporate flowers from your decor, colors or other elements from the rest of your wedding design.

Consider Pricing
It's a fact of life that if you want a great wedding cake you are going to be paying some money, (but we promise it's worth it!). The larger the cake and more design elements, the more expensive it will get. Just be prepared before meeting with a baker that this could be a large expense.
Less Expensive Option
If you can't find money in the budget for a large cake, also consider doing a sheet cake, which will still be large, but is often way cheaper than a tiered cake.
Delivery
Make sure to figure out how your cake will be delivered or if someone will need to pick it up. You don't want this to get missed for the day of!