If you love sports it's more than likely going to be a large part of your life, so clearly you are going to want to incorporate that love into your wedding day!
There are many ways to do this without being over the top about it (unless that's your style).
Complete Theme
Most weddings have an overall theme and who's to say that it can't be sports?? Making your big day a giant tailgate is fun and sure to be unforgettable!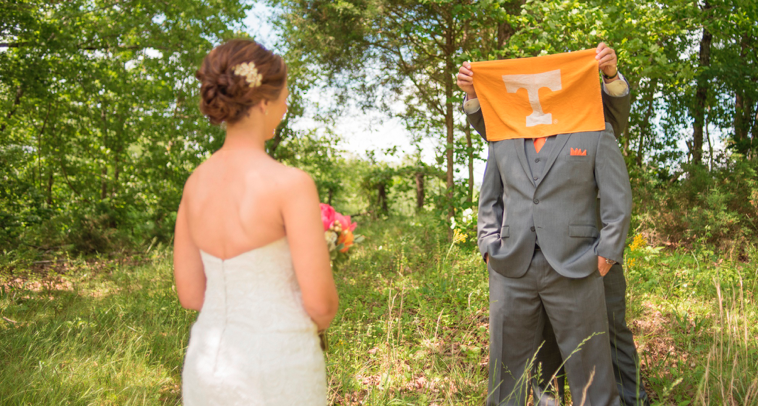 Location
Having your wedding in a venue that is specific to a sports team or sport is a great way to show your love. A lot of times these places are more meaningful than just witnessing games, but it could be a large part of a relationship so it's very special.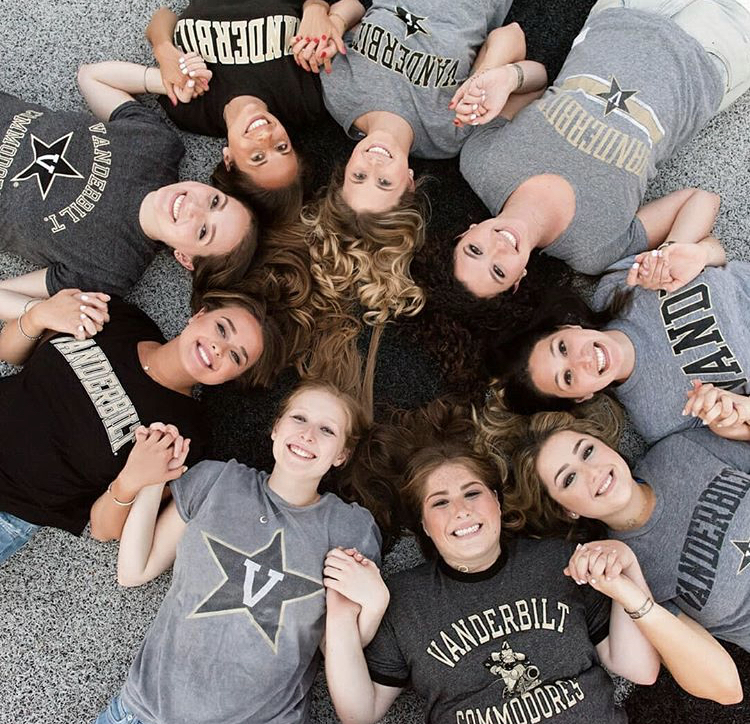 Photos
A subtle way to include your love of sports is in your photos. Having all your college friends in your alma mater's attire for a photo or wearing a jersey over your wedding dress are fun ways to remember your day and your love of sports! 
And if you don't want this on your actual wedding day, doing this for your engagement photos can be fun as well!
Attire
There are ways to wear your favorite team on your wedding day without being over the top. Custom cufflinks, or a garter with your favorite team are great ways to subtly show your alliance.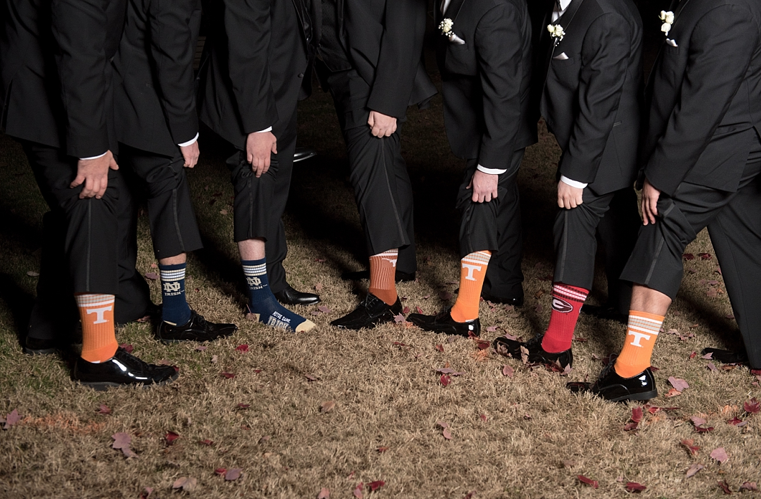 Food
A common trend is to have a sports themed groom's cake. You can also have sports themed cake toppers for the main cake as well!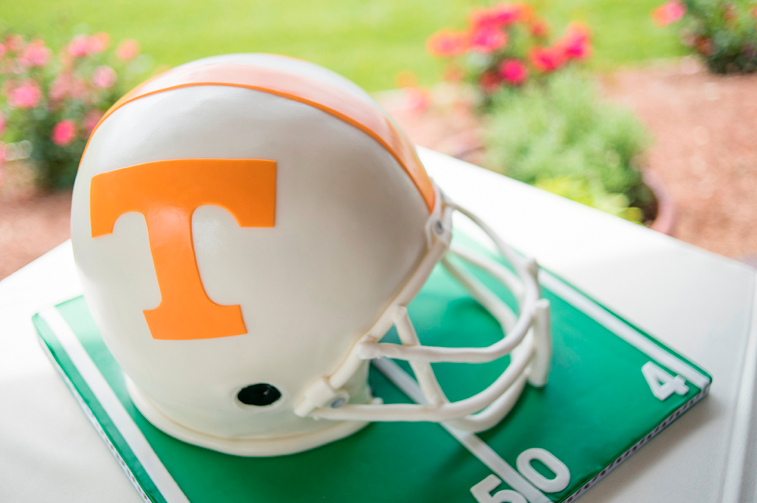 Décor
Adding small pieces of décor from your favorite team around your big day is a great, subtle way to incorporate your fandom.
Color Scheme
If you don't want sports memorabilia to be the focus of your big day, a great way is to just use the colors of your favorite team. My husband and I did this with our wedding. His team was green and mine was orange so we used peach and mint as an understated nod to our teams!
Music
Getting all your favorite fans together at your reception and dancing to your team's song is sure to be a great time! (My husband and I played Rocky Top at our reception and it was one of the most fun moments of the night!)