When planning a wedding or any event, the wedding guest list is one of the hardest tasks for couples to tackle.  It's hard to know how many guests will actual attend.Just because you invite 150 guests doesn't mean that will be the number attending. The rule of thumb is 80-90 percent of those invited will accept however there are factors that can cause this to vary.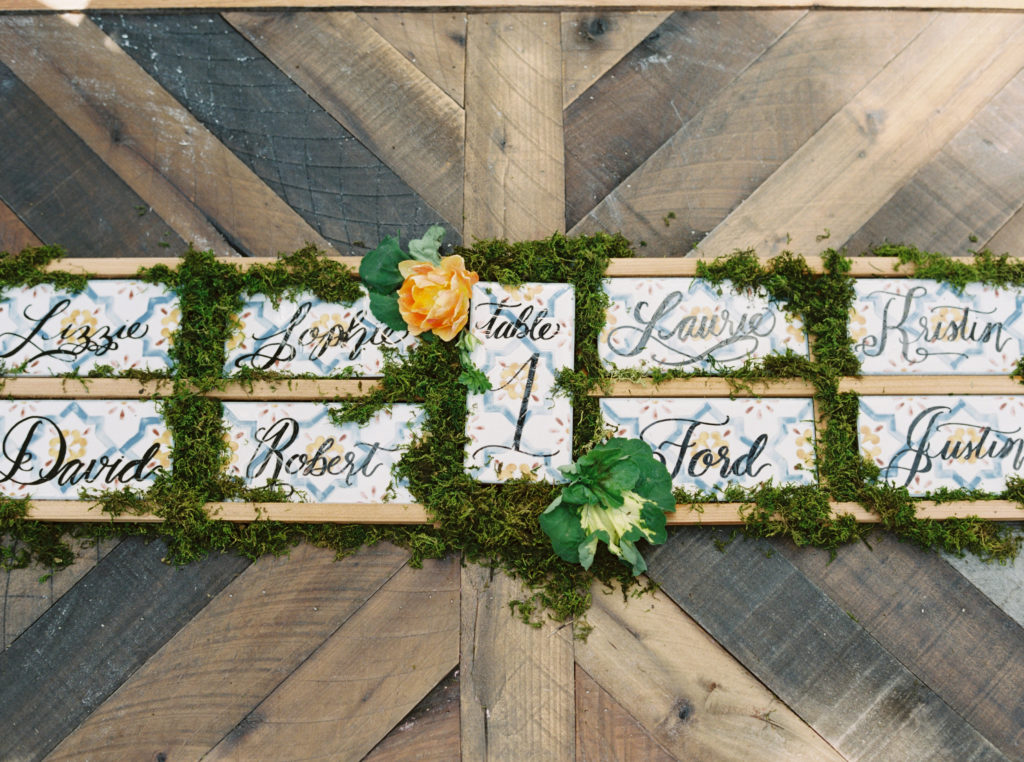 Source: Fanciful Ink
Unfortunately there is no science to determining how many of your invitees will decide to attend. If only it were a perfect world and everyone invited to a wedding or any type of event would RSVP on time, attend if they said they were, didn't bring uninvited guests and stayed home if they said they weren't coming.  If a couple could count on this, it would make organizing the seating chart effortless, and you wouldn't be forced to pay for Filet Mignon served to an empty chair or to several unexpected attendees.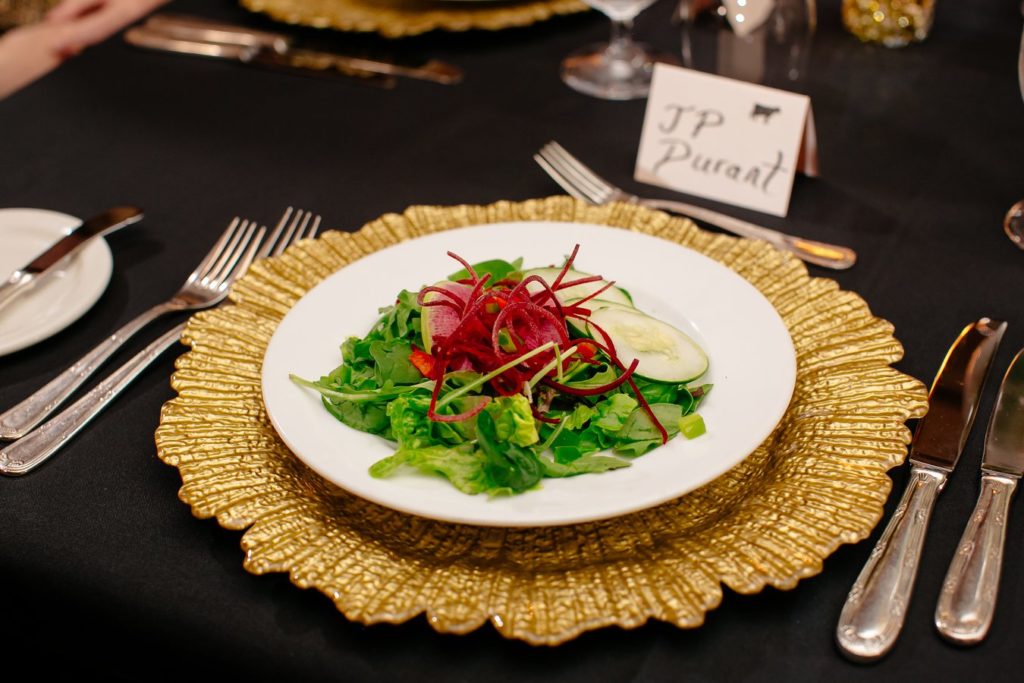 Source: Events by Aly
Since we do not live in a perfect world, how can a couple estimate their expected wedding guest count? Some factors to think about are the time of year, the location (destinations that are hard to reach typically have a larger percentage of regrets); and holiday weekends, which can be a difficult time for some people to travel. Also keep in mind that Nashville is a place many people have dreamed of visiting and many guests may use your wedding as a reason to finally get to visit.
When I was a wedding planner, I would recommend my couples  send save the dates 6 months to 1 year in advance especially if you have guests who are traveling from out of town or you are planning a destination wedding. Save the dates are a great way to notify guests formally so they can plan for travel. Summer weddings (high vacation months) and Wedding Season (May & October) are also a good time to send them. Although Save the Dates don't actually give you a count, they often prompt guests to let you know of their plans early.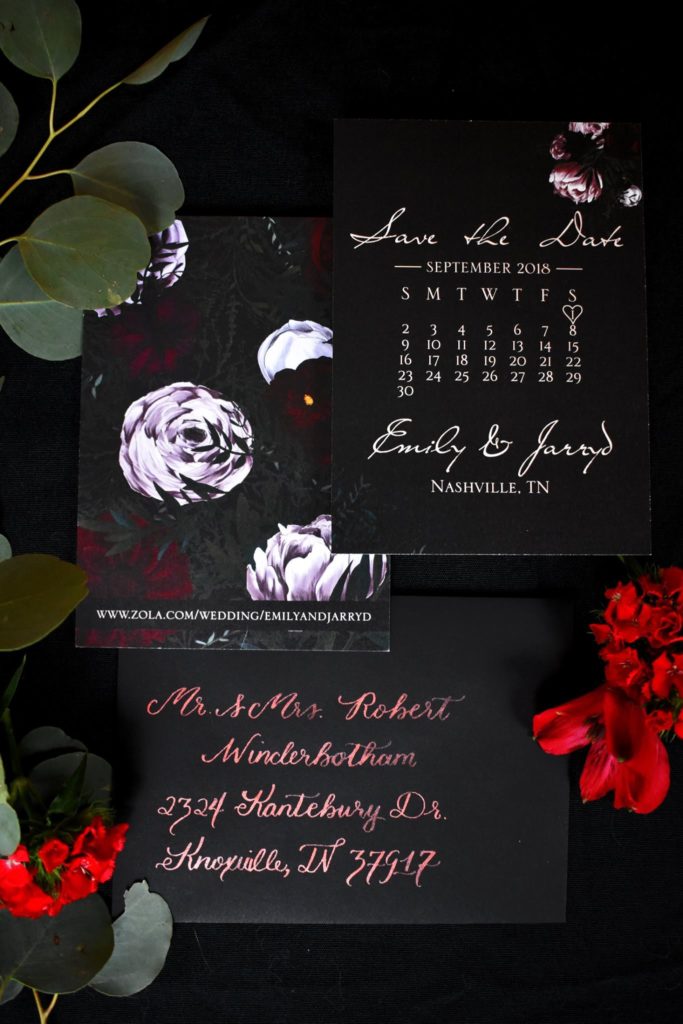 Source: Fanciful Ink 
Also make it easy for guests to RSVP.  Make sure you put a stamp and return address on the RSVP envelope for easy return.  Another fun way to get RSVP's is to create a wedding website which offers an online RSVP option.
Since most caterers need your guest count  about 2 weeks before your wedding date, I suggest contacting guests who have not RSVP'd about 4 weeks before the wedding to find out their attendance intentions.
Hopefully these suggestions help you get a better idea of who will be there to celebrate with you on your Big Day!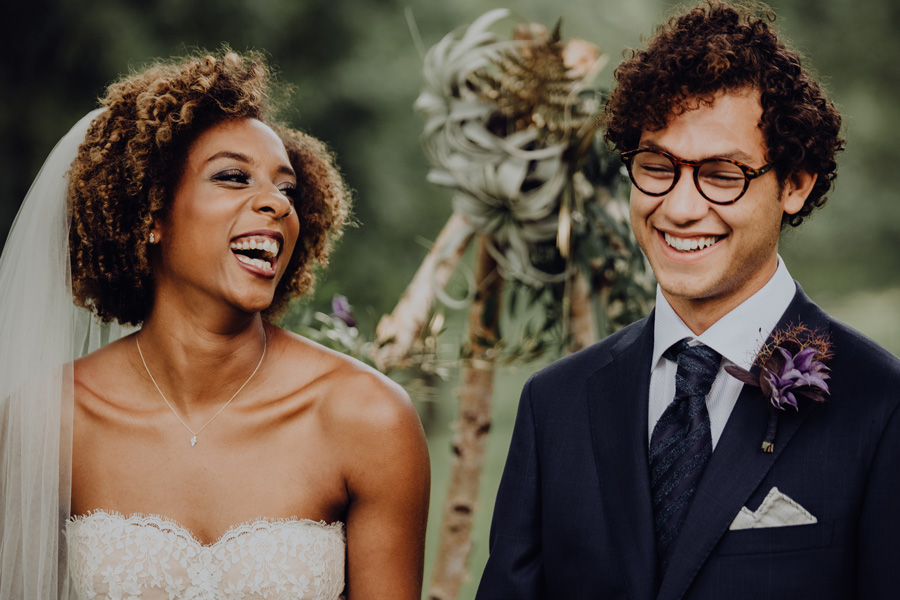 Photo Credit: Wilde Company