Place cards and seating charts are  a great way to help guests feel more at ease when finding a place to sit and are often necessary to assist your caterer. Whether you are having a plated dinner and the caterers need to know who is being served which entree or Aunt Ruth on your Dad's side doesn't get along with Uncle Johnny on your Mom's, place cards and seating charts will  not only help your guests find their seats, but they also add an elegance to any event. 
Although place cards are often made from paper with beautiful script, there are other fun ways to indicate a guest's seating assignment like fruit, leaves, mirror or marble tiles and yes, even cookies!
Love the use of icons on this place card to indicate a guest's meal choice. Silhouette icons of shapes like cow, fish and even a bowtie pasta are a cute way to indicate food choice while also helping servers quickly and easily place the correct meal at the right spot.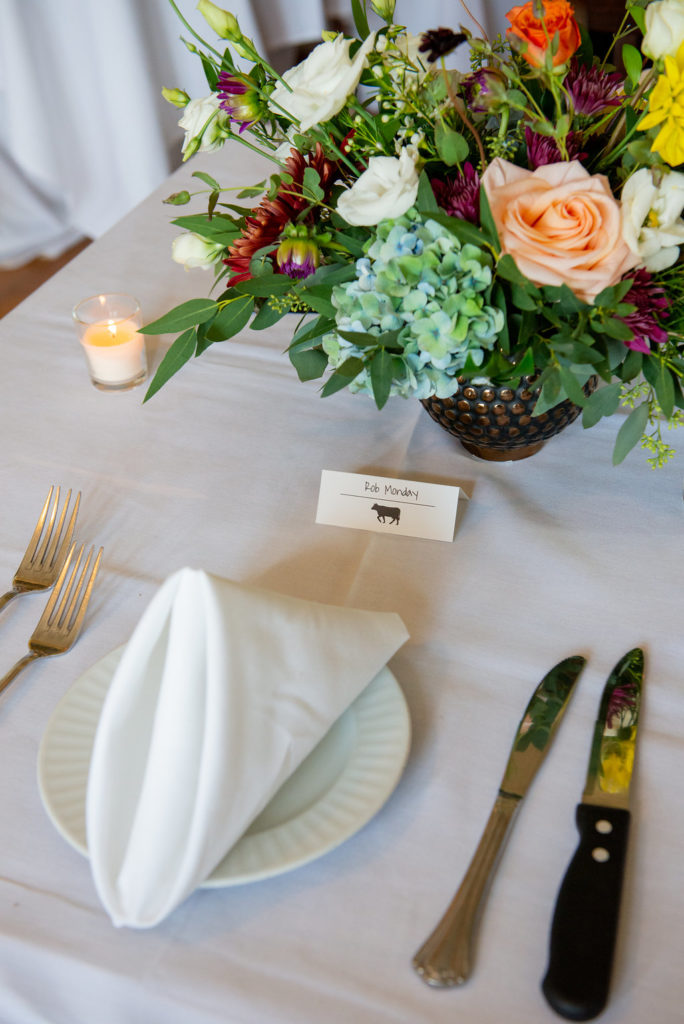 Love the way Laurie with Fanciful Ink connected the design details together of this Celestial theme with the deckled edge calligraphy place card and hand painted celestial vegan menu on acrylic. Even the napkin ring has little silver stars dangling from it.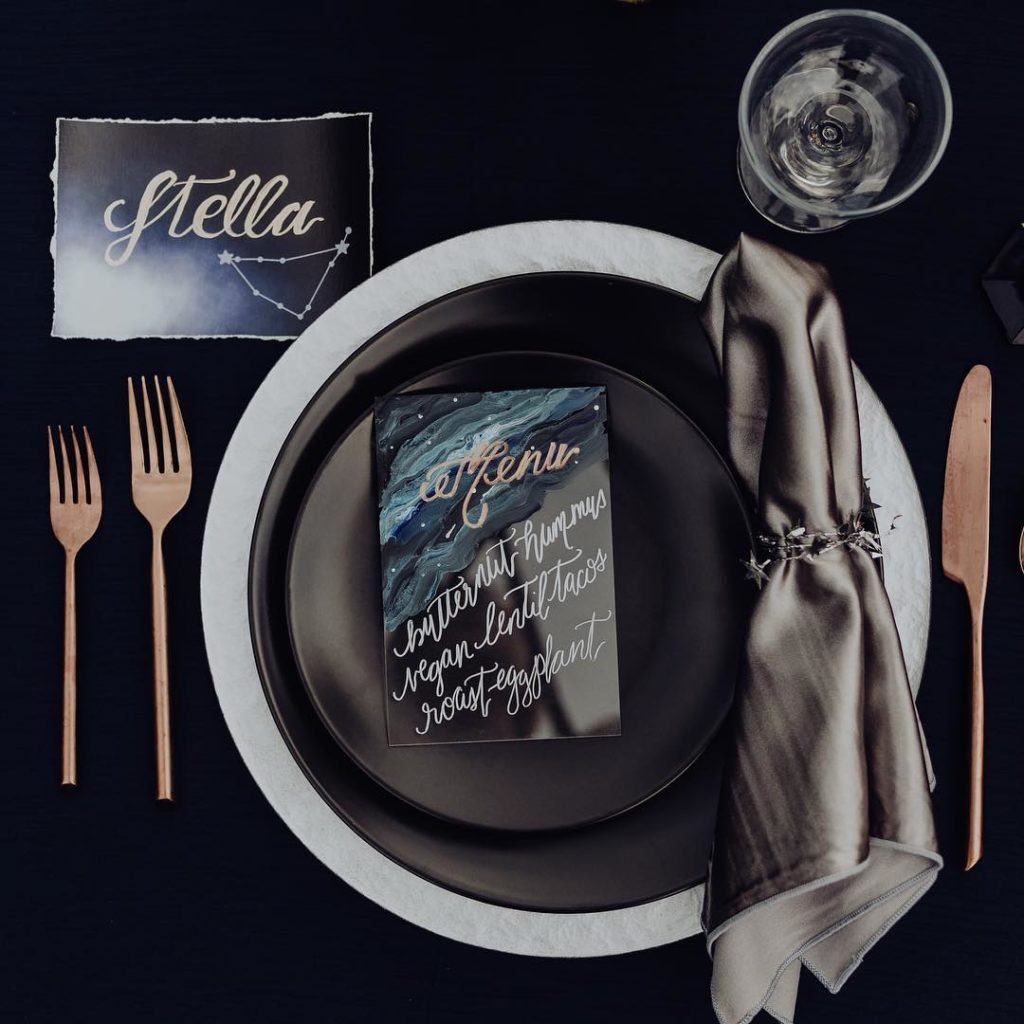 The type of place cards and other details can help set the tone of your event. Check out these elegant marble tile place cards with gorgeous calligraphy!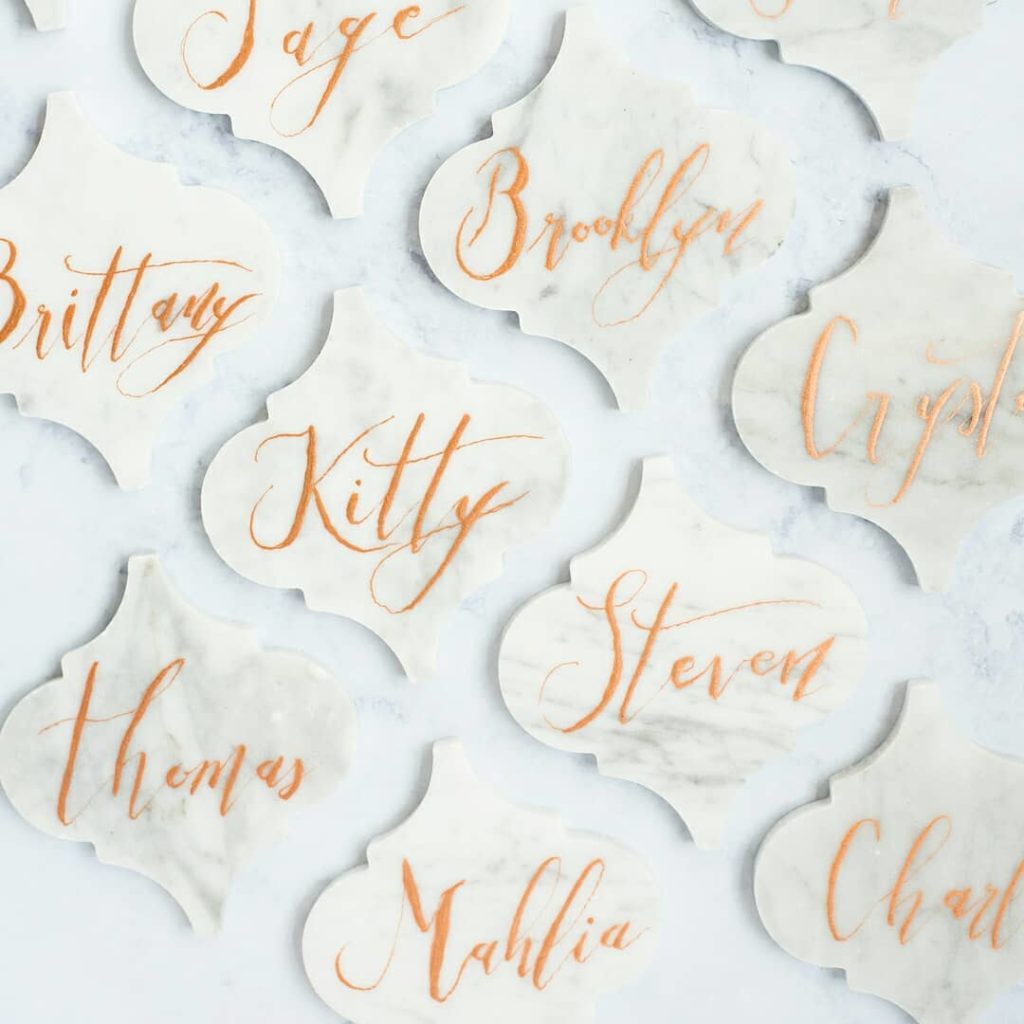 One of our favorite types of place cards are the edible ones. Love these adorable hummingbird cookies and macaroons with handwritten calligraphy by the crazy talented Fanciful Ink! They almost look too good to eat! YUM!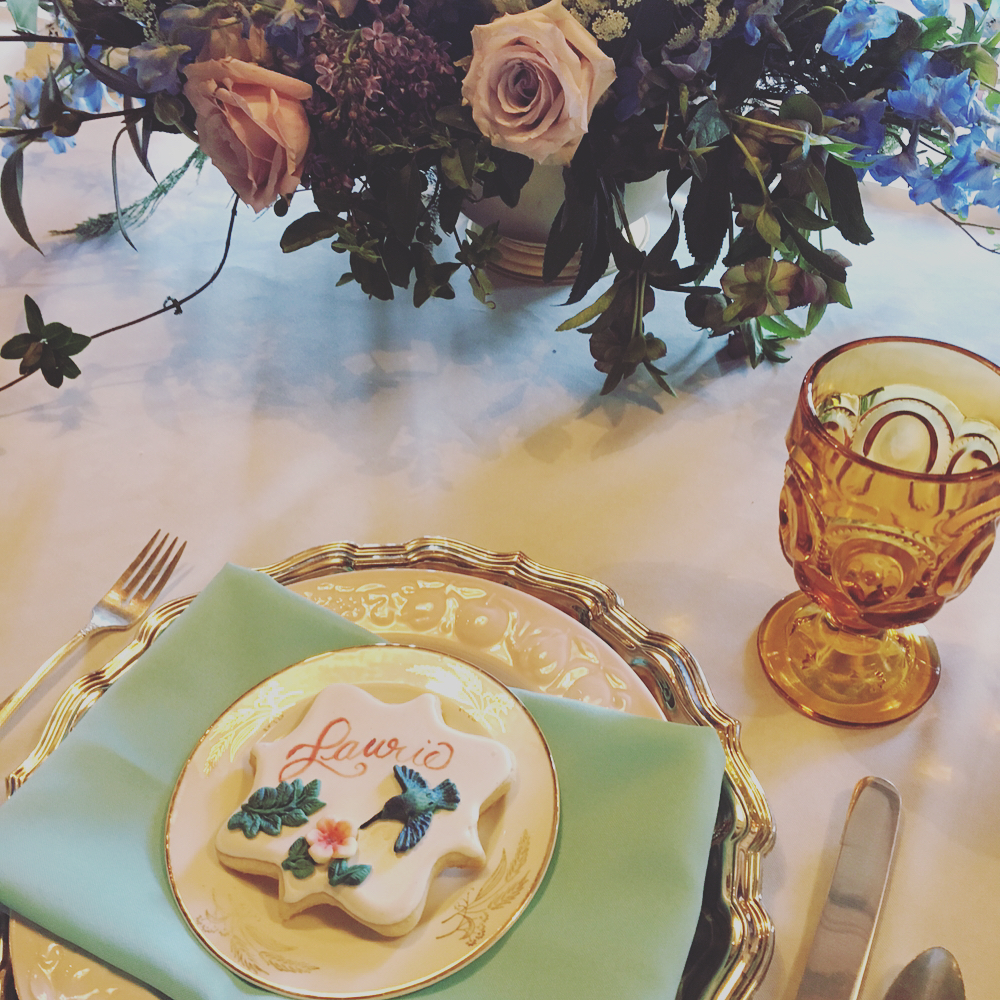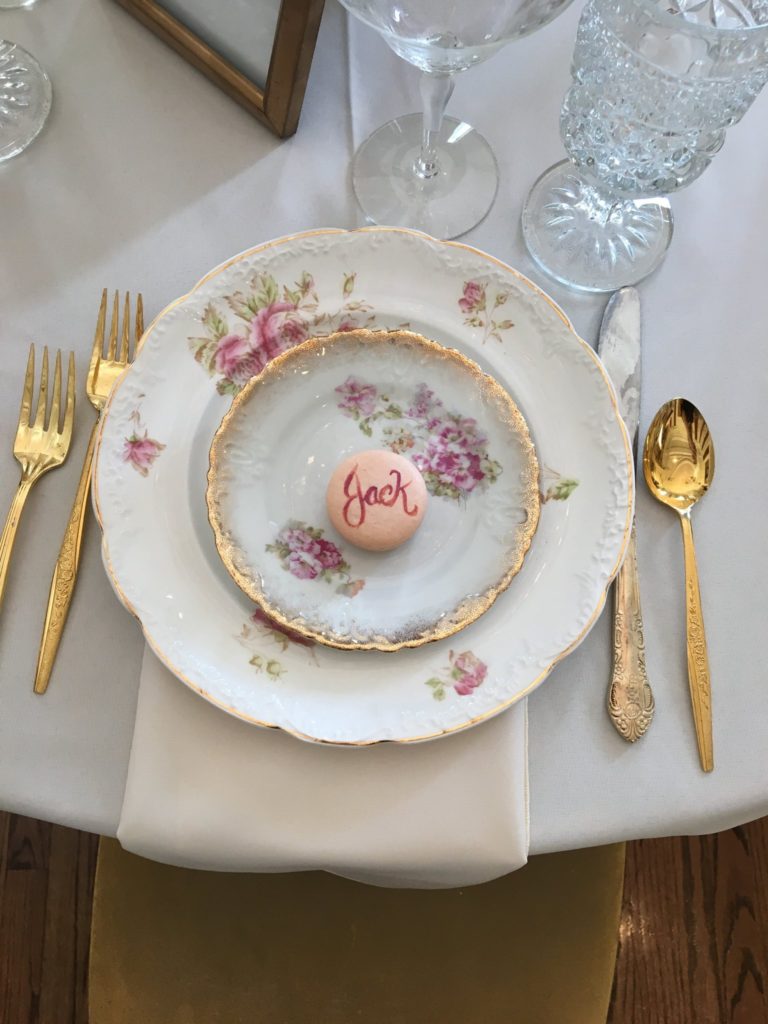 Are you using place cards? Tell us what creative way you will help your guests find their seats?
Feature Photo Credit: Twila's Photography