Something truly unique happened in the year 2022 that was deemed as "Twosday" This occurred on February 22, 2022 which also happened to fall on a Tuesday! This is a super rare event! So Janet and Kevyn decided to make this rare occasion their favorite day, their wedding day at TN Tiny Weddings!
The couple had kind of a gloomy, rainy day, but this did not stop them from having the best day ever! They didn't let anything rain on their parade! We absolutely love the photos of the couple that were taken out in the rain with their umbrella. The ones by the pond are our absolute favorite! So gorgeous! And you know what they say about rain on your wedding day…it's good luck!
And possibly the coolest thing about Janet and Kevyn's big day is that they planned the "you may now kiss your bride" moment at EXACTLY 2:22 pm!! So cool and unique! They had their ceremony at the gorgeous Hitchin' Post at TN Tiny Weddings. They chose this venue because they wanted a sweet, simple, romantic and stress free wedding day and that's exactly what they got! Julie and James are always the perfect hosts and make everything run smoothly for any couple.
Janet looked absolutely stunning in a non-traditional emerald green dress that had absolutely beautiful detailing! The bright florals that Janet used as her bouquet complimented so beautifully!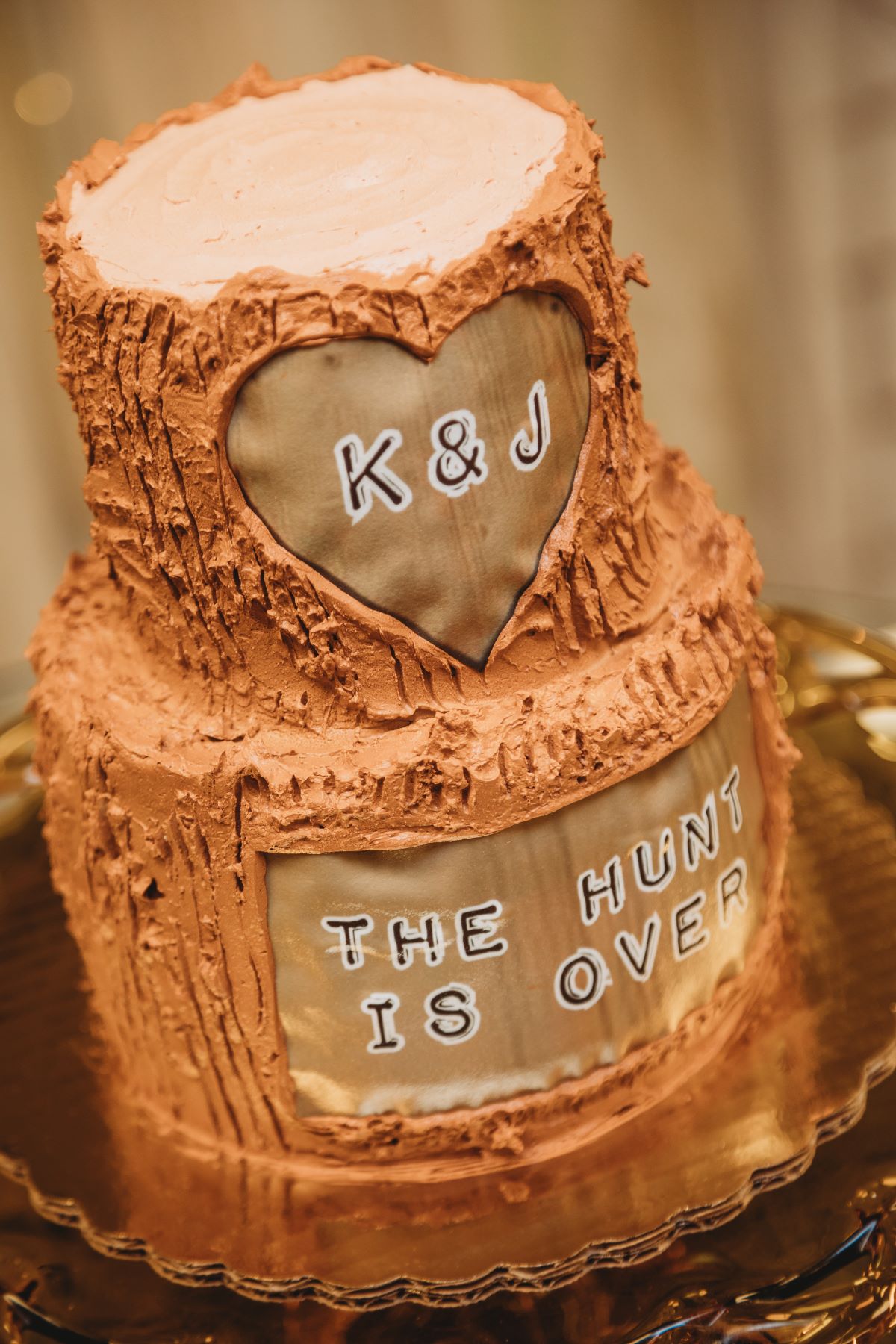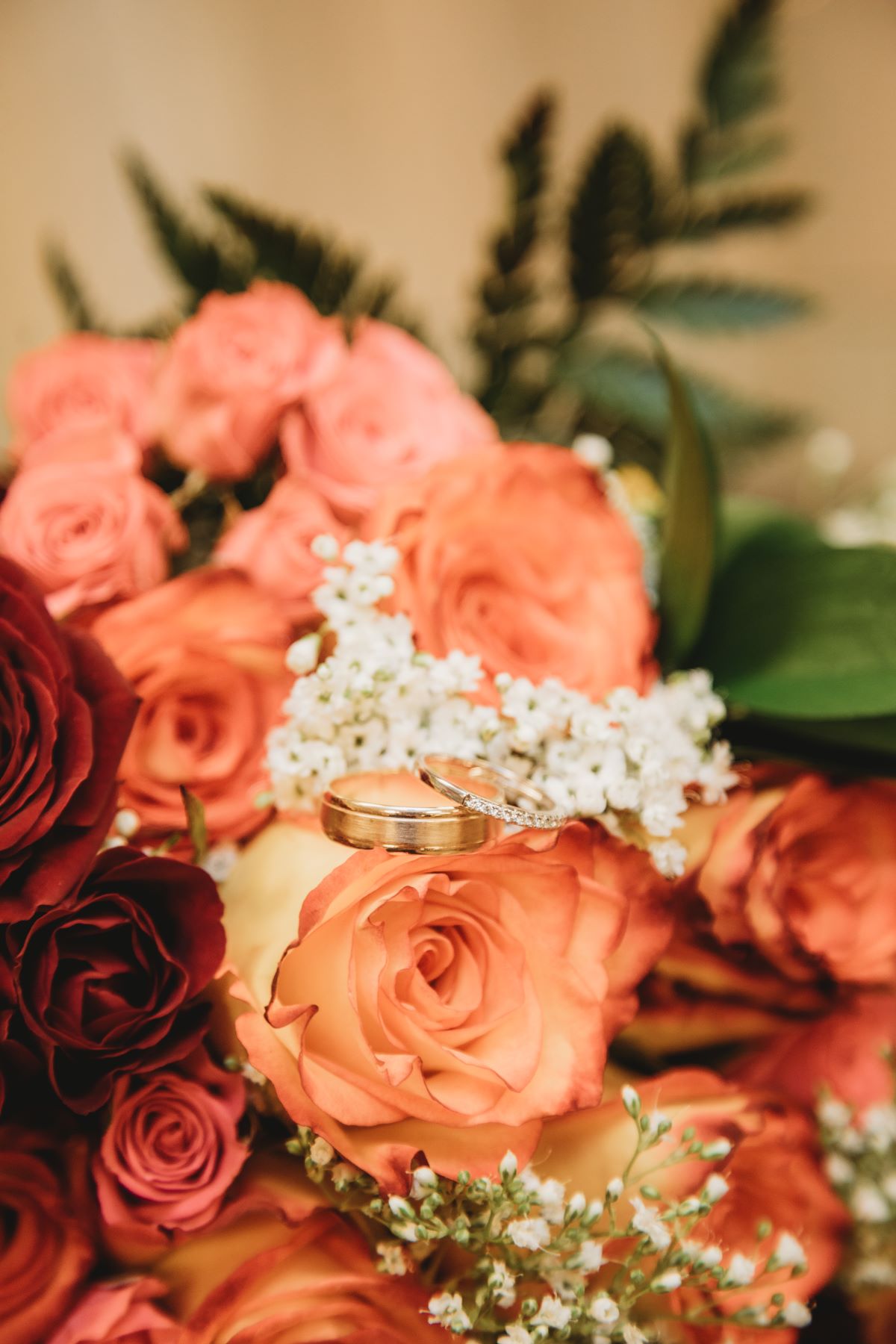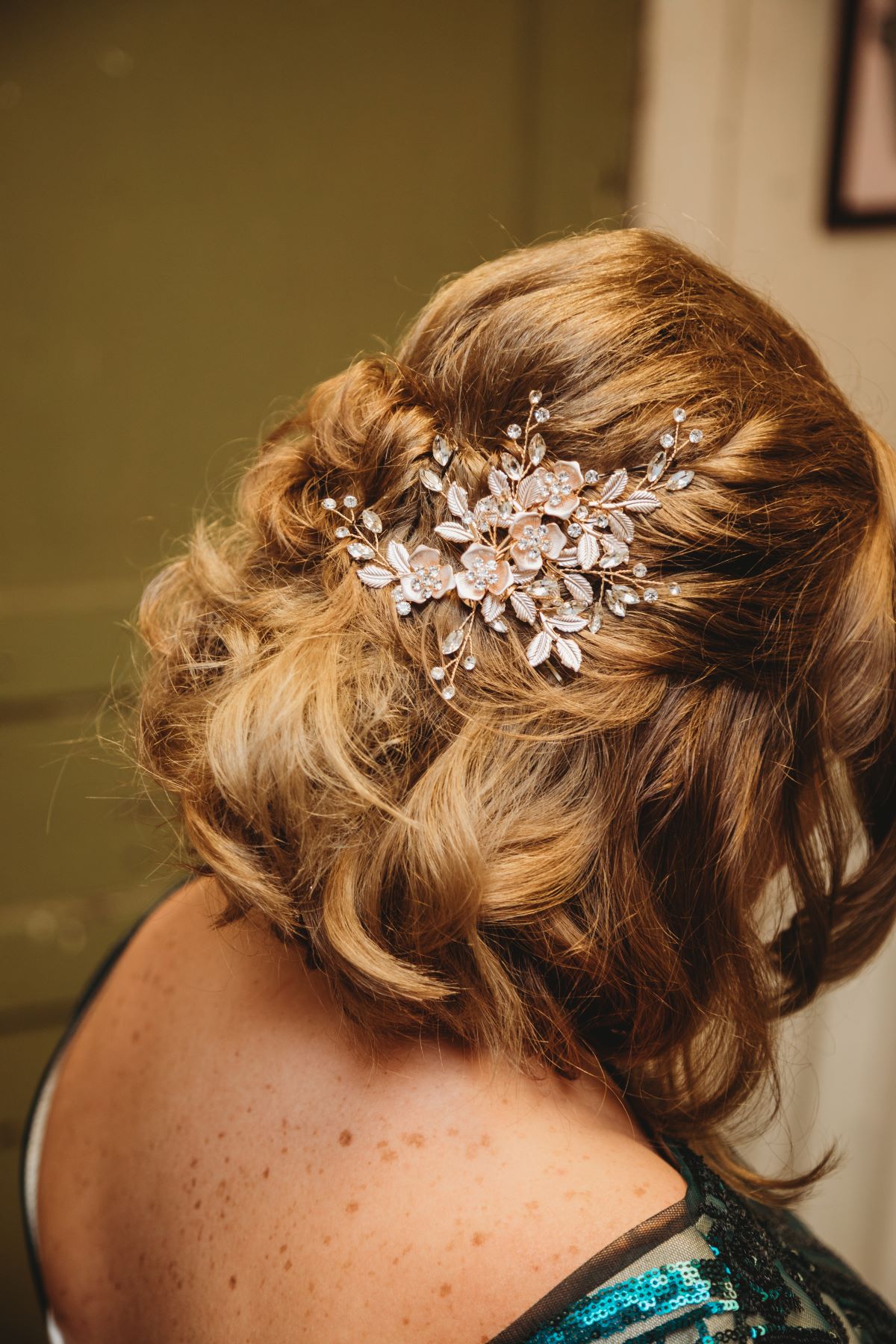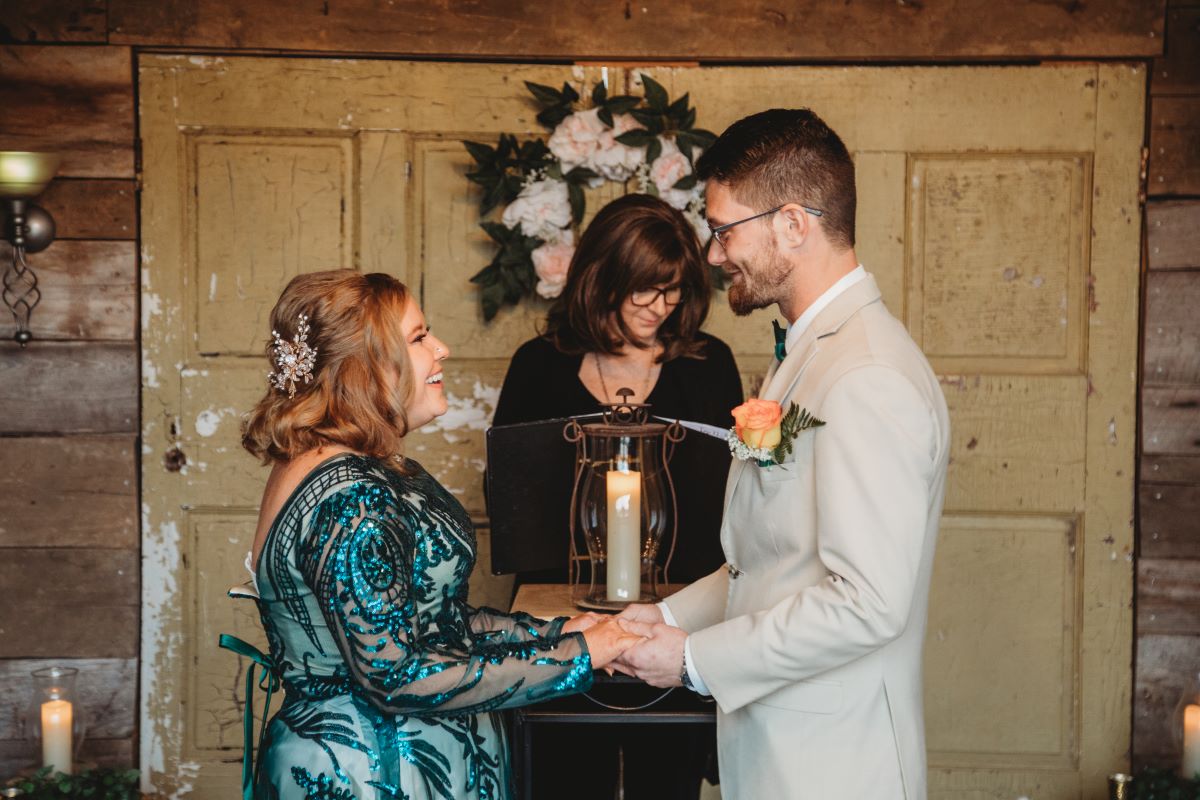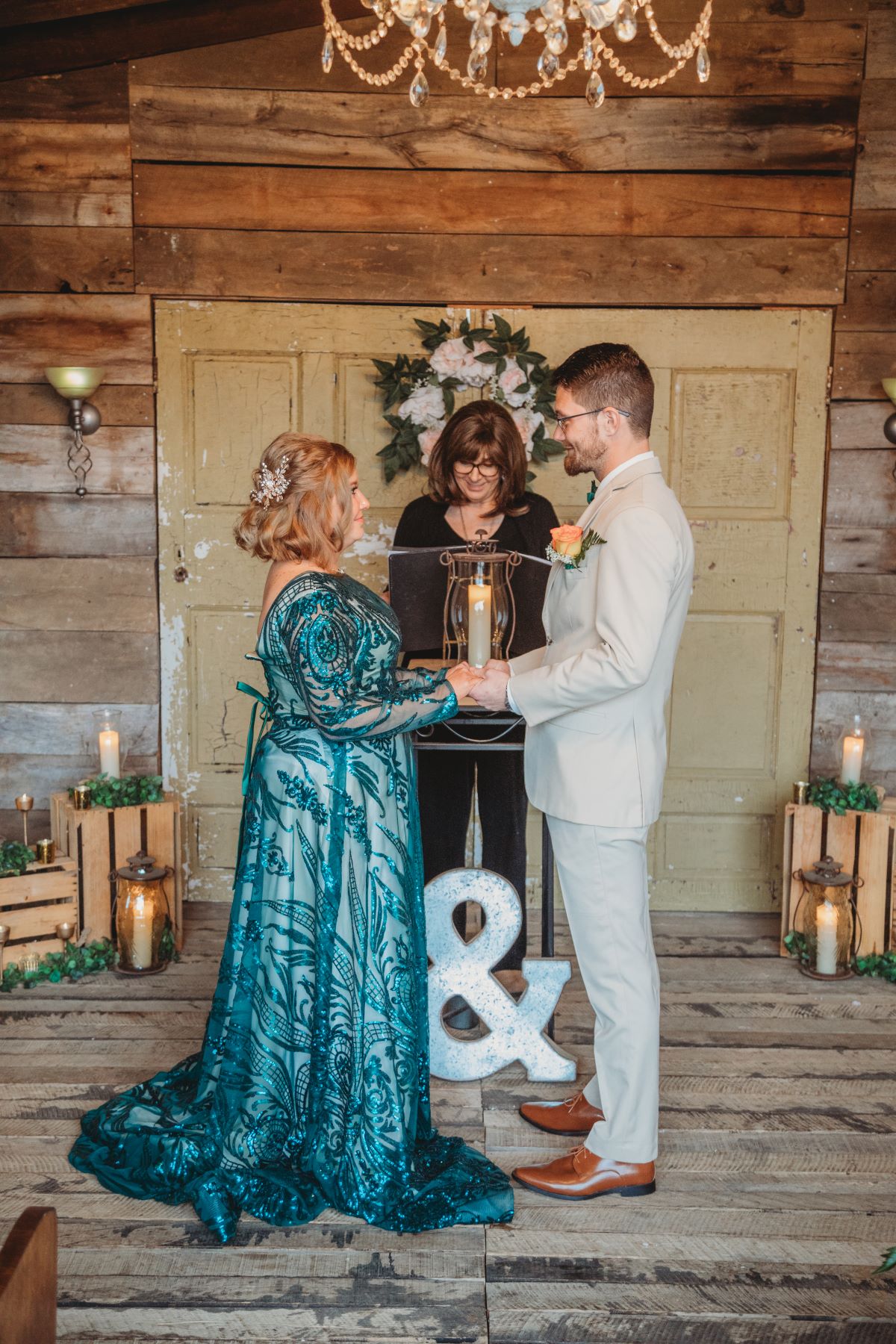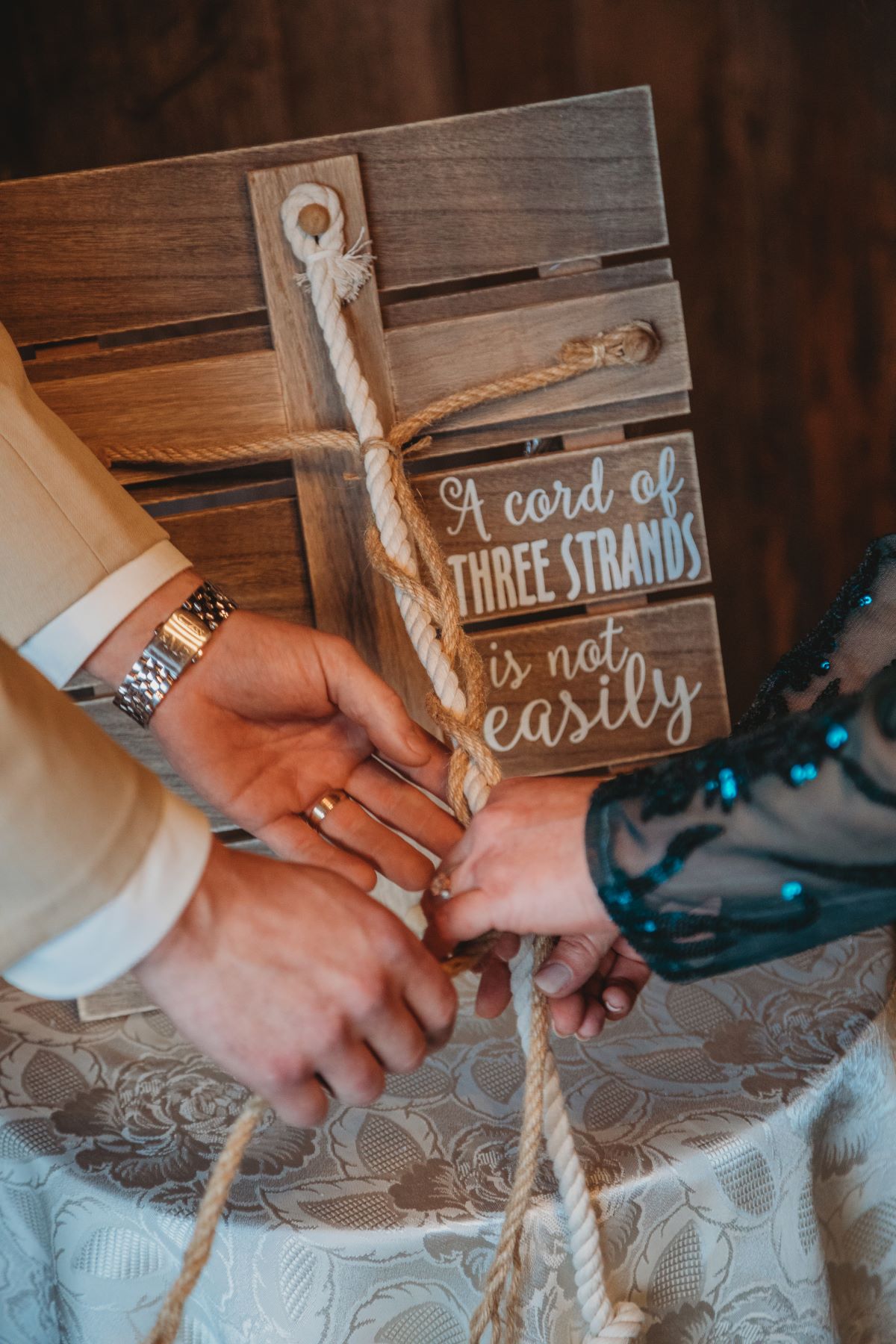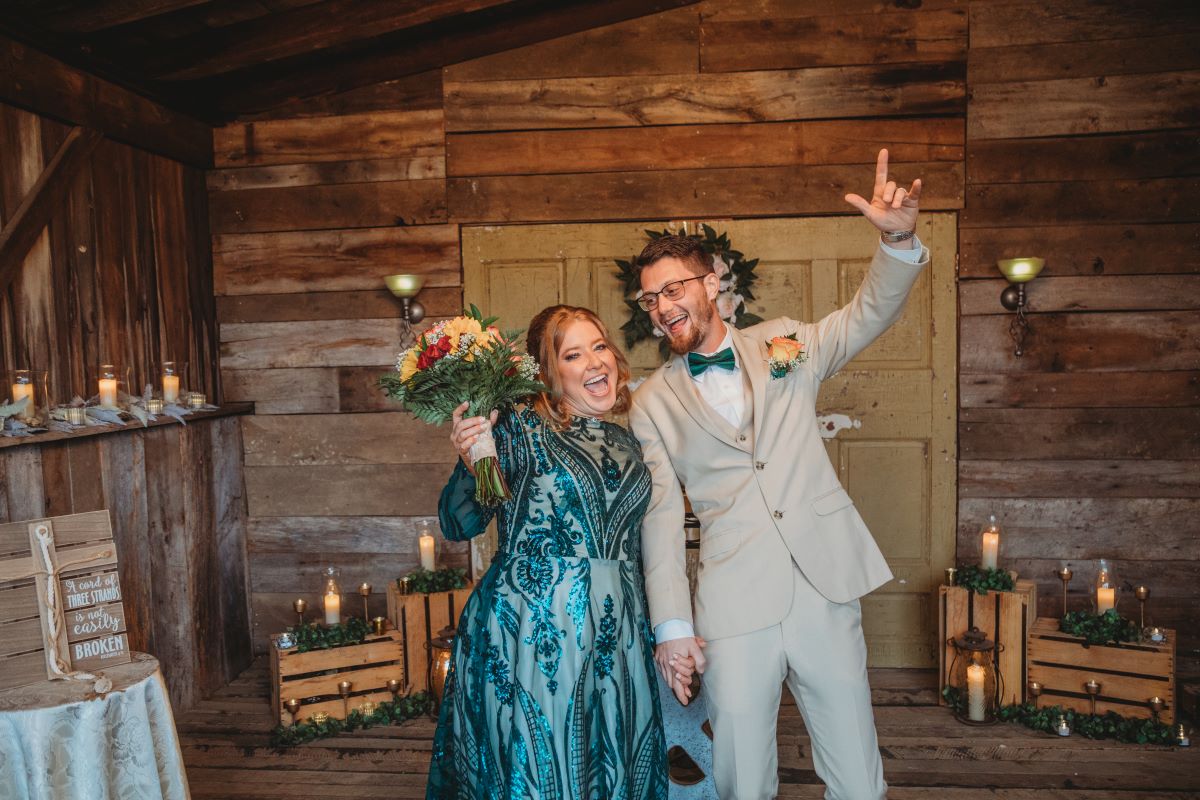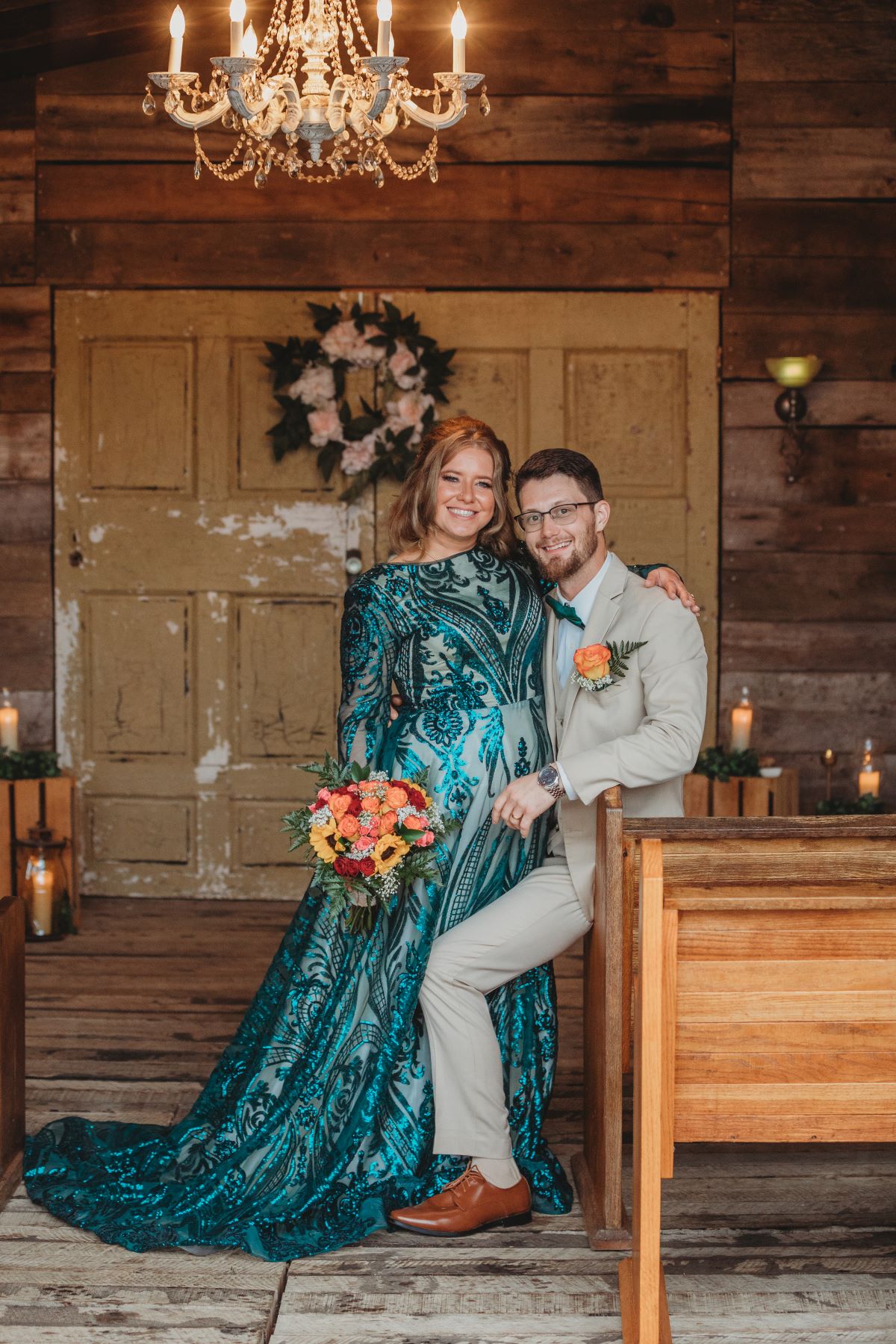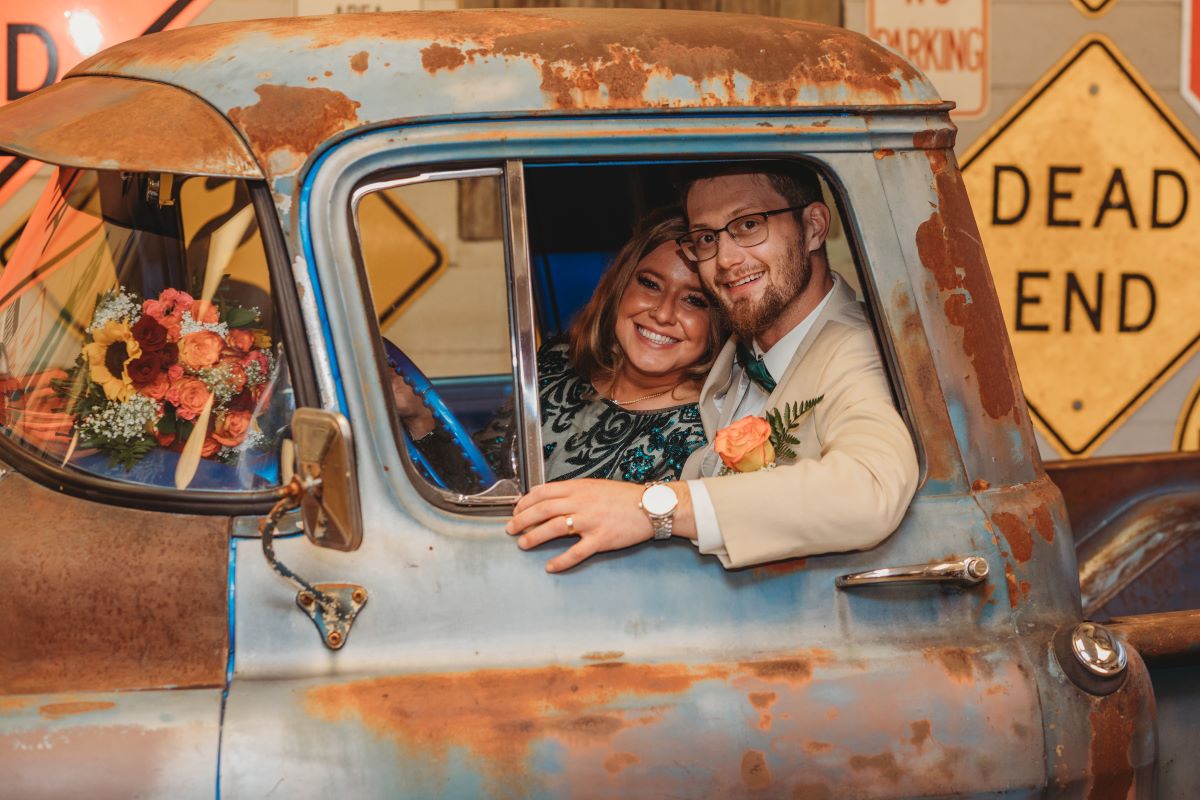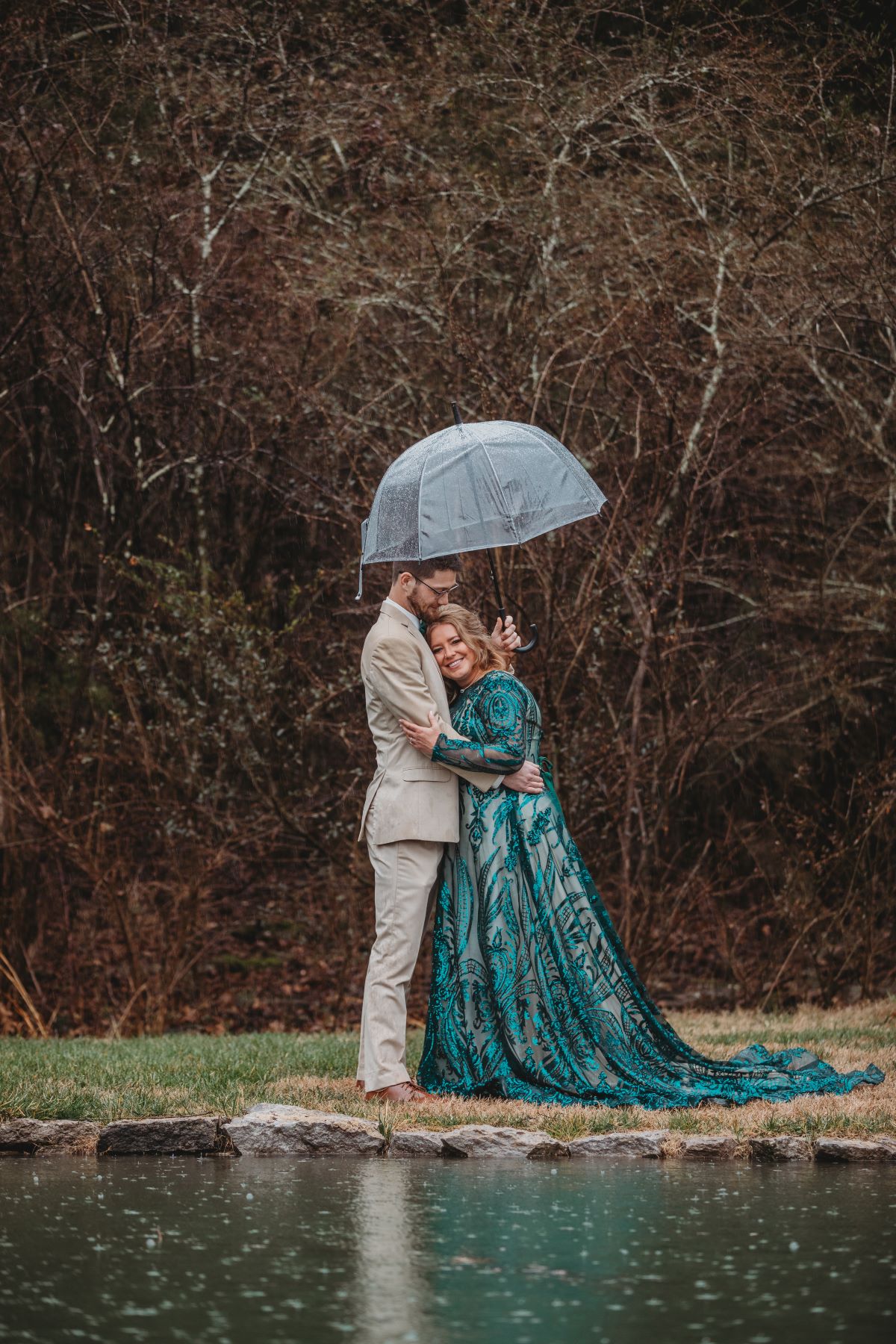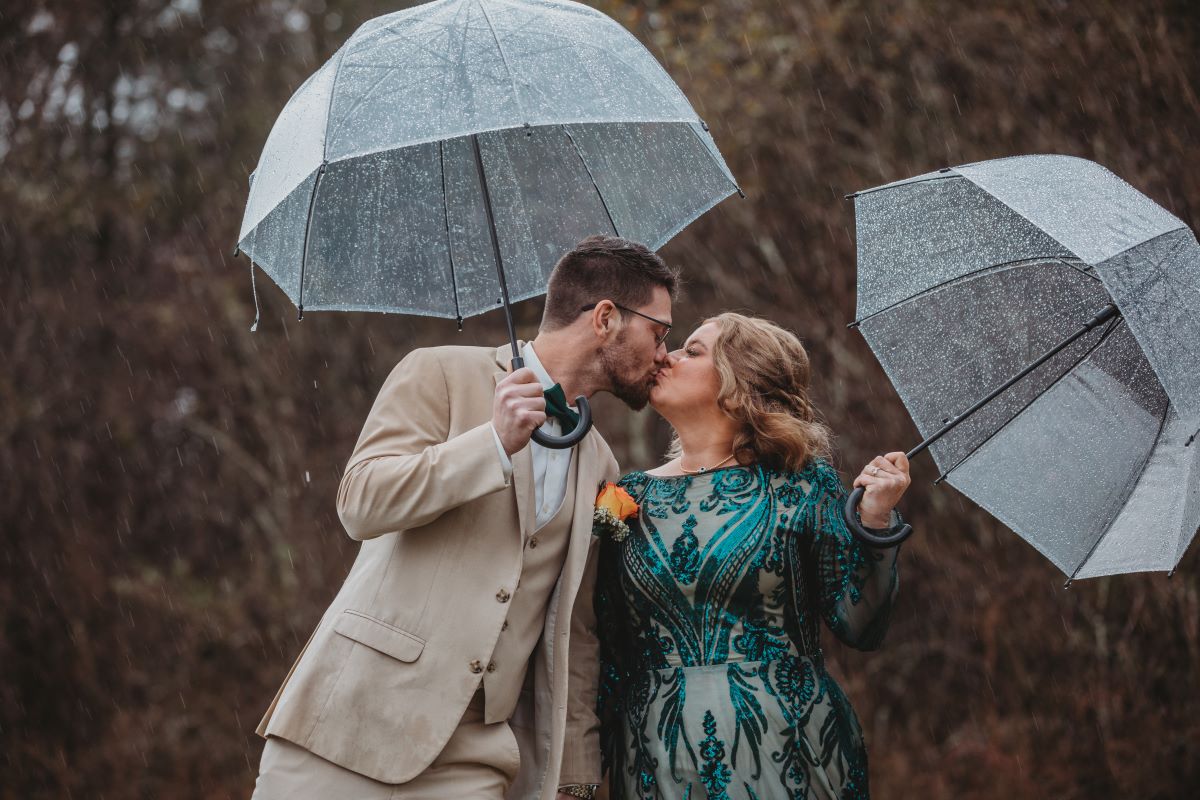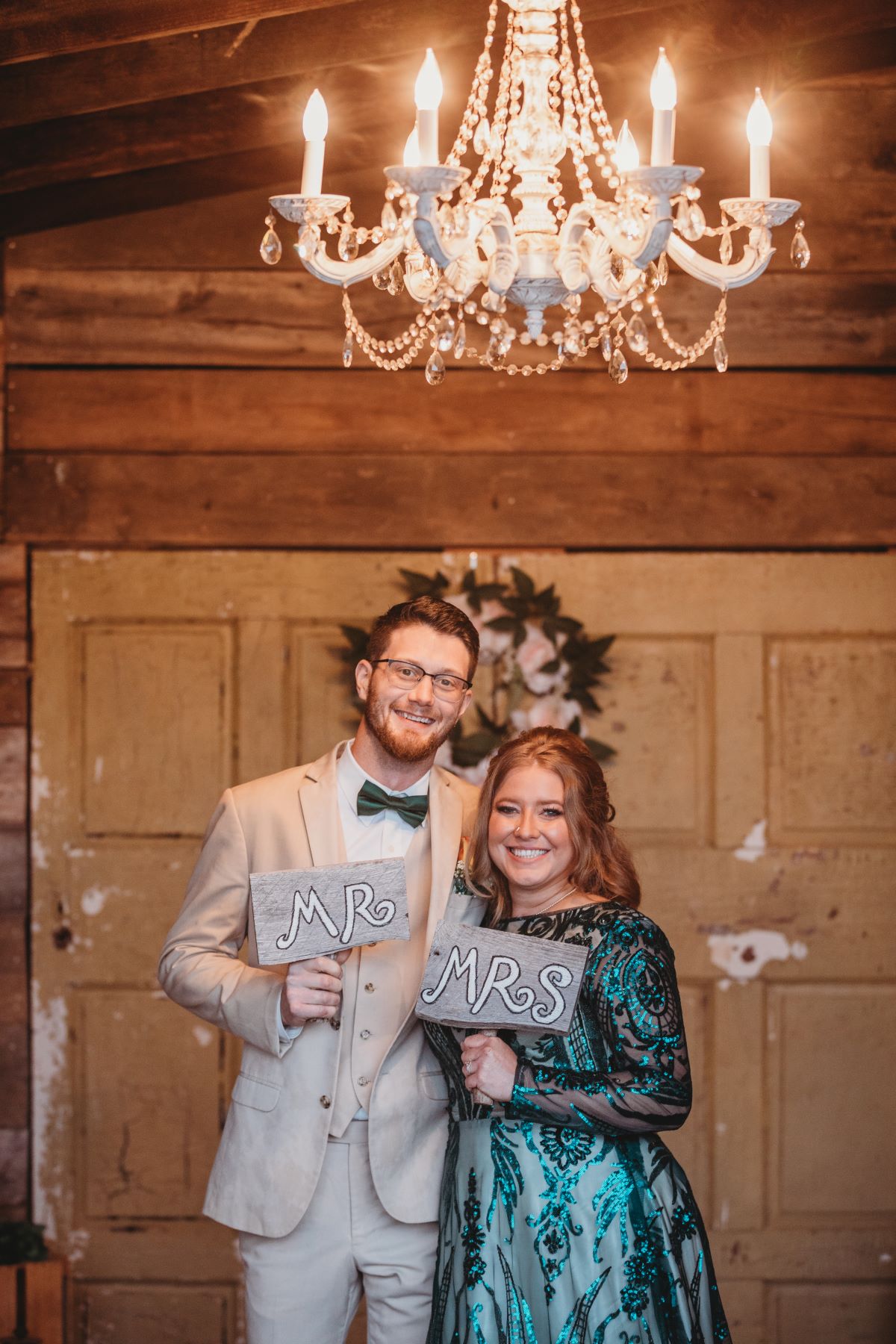 All participating vendors:
Wedding Assistant: Lisa Lamont
Flowers: Kroger on McGavock Pike
If you are interested in an intimate wedding or event TN Tiny Weddings is the perfect place! Located in Mount Juliet, Tennessee.