Choosing who to invite to your wedding dress shopping appointment is a very important (and sometimes difficult) decision. You don't want to leave anyone out, but you also don't want to overpack such a special day with too many guests. We asked the ladies at Enchanted Bridal & Boutique their thoughts on who to invite to your wedding dress appointments. Here are some of their best tips on how to make your decision.
Figure Out If There Is A Limit
It's important to ask the bridal shops if they have a limit of people to bring before inviting anyone. You wouldn't want to extend and invite and then have to take it back because there isn't enough space.
Decide YOUR Limit
The more people you bring the more opinions you are going to hear which can be confusing for any bride. Decide the max amount of people you would want to hear from before making final decisions.
Don't Let Anyone Bully You
It's helpful to have others opinions about your wedding dress if you are having trouble deciding, but also don't let anyone bully you into something that you don't want. The other person you should worry about making happy on your wedding day is yourself and your spouse!
Bring Your "People"
Everyone has individuals in their life they would consider their "people". This just means those who are in your corner and always has your best interest and not selfish motives. These are going to be the most important individuals to bring to make the experience great! This could be your mom, your best friend, your sister or brother or anything in between!
Include In-Laws
If you are looking to do something nice for your in-laws this may be a good opportunity to make them feel included! Inviting a future mother in law or sister possibly!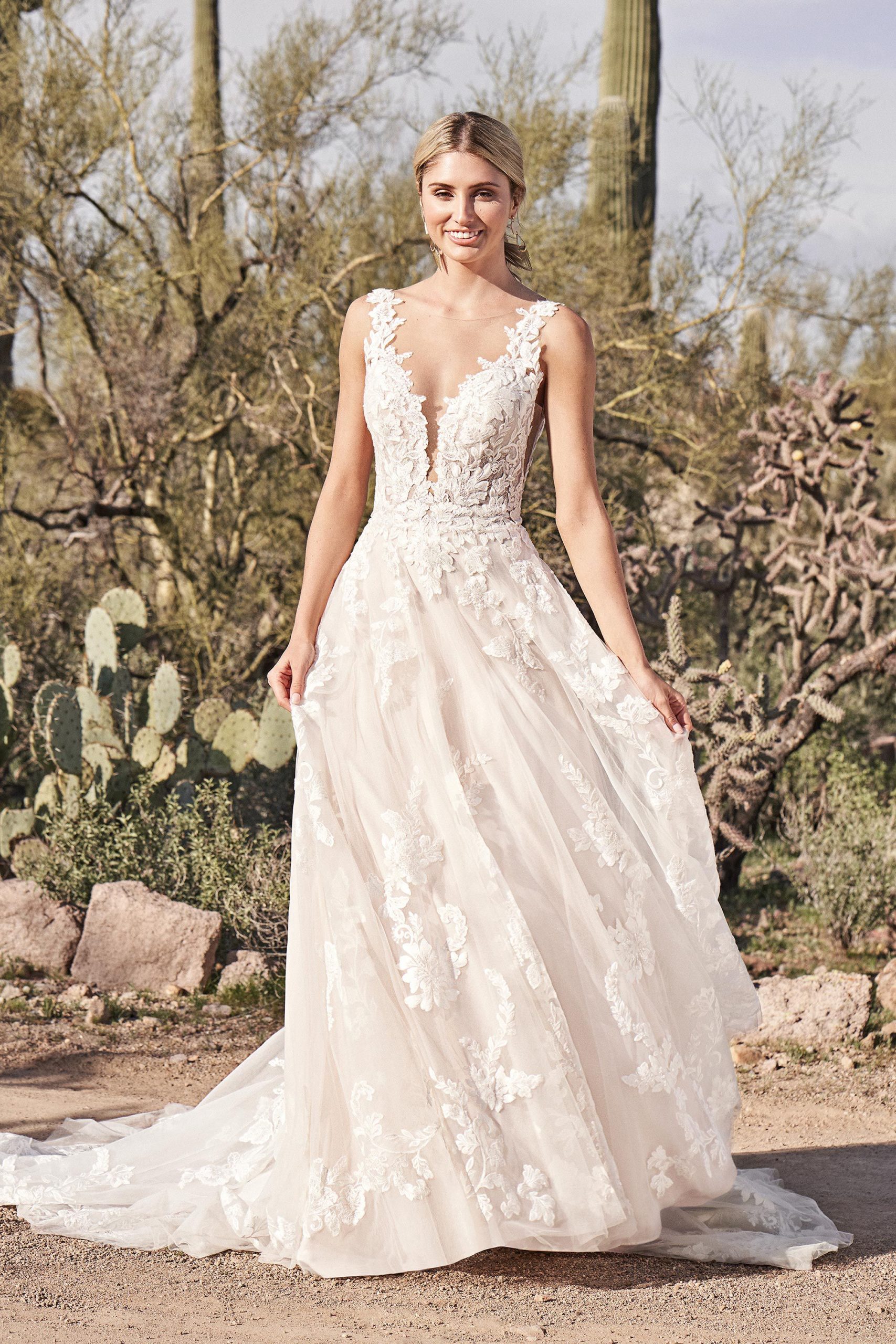 Lillian West gown from Enchanted Bridal & Boutique