It's our favorite day of the week! Why you ask? Because we get to introduce one of our members and learn a little bit more about them! This week for Friendor Friday, we would like to introduce you to Emily with Asulon Collective! Keep reading to learn more about Asulon Collective and Emily's passion for coffee and people.
Tell us a little bit about Asulon Collective, and how you got started!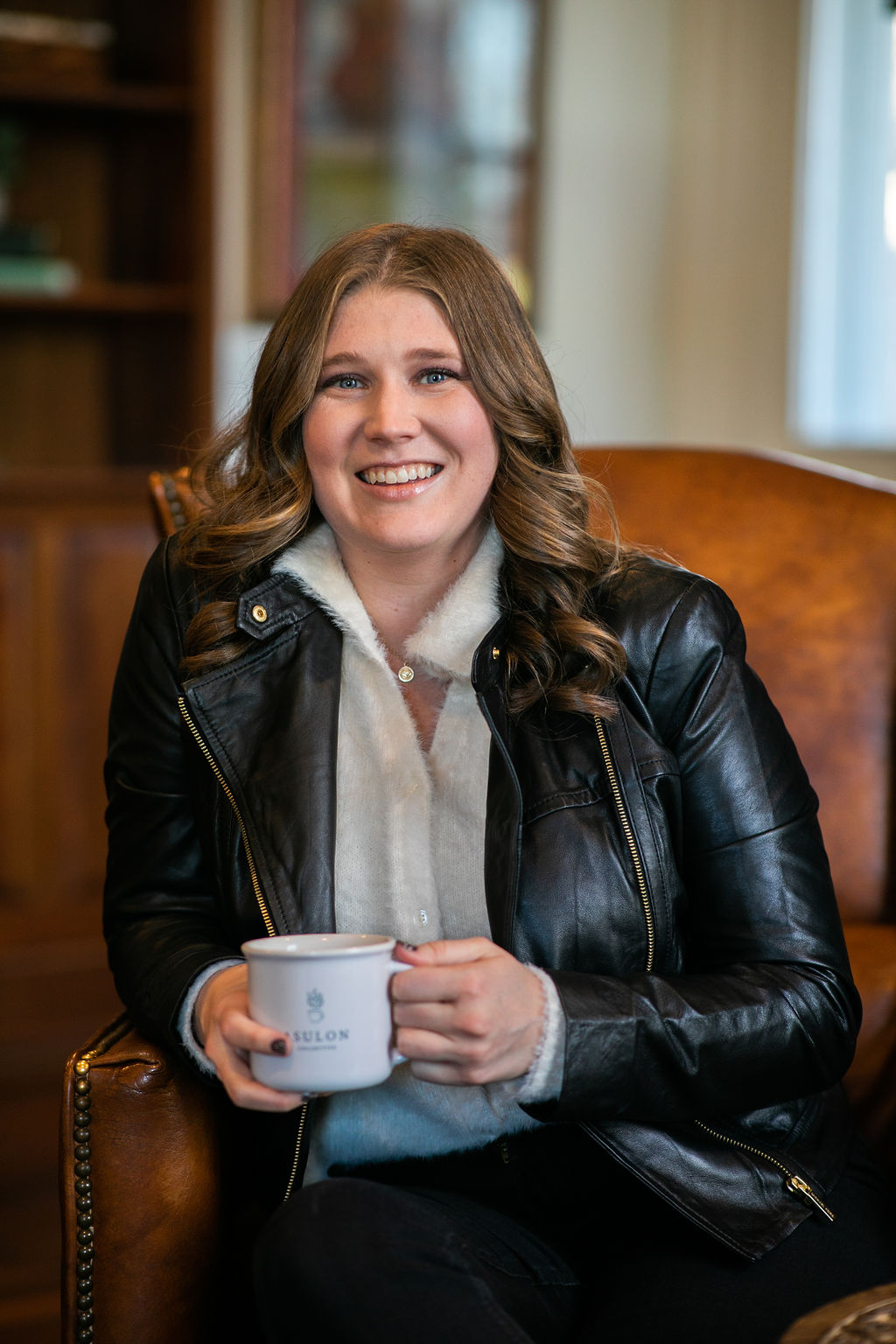 Asulon (pronounced us-oo-lon) is a Greek word that means refuge. Asulon Collective caters craft coffee and conversation to foster deeper connection. Cultivating connections helps relationships thrive and builds stronger communities!
The coffee cart brings the coffee shop experience directly to you! Catering packages include either an espresso bar, drip coffee bar or cold brew bar. Custom options are also available to provide the best service for each event!
I've had a passion for coffee and people for a long time! It continued to grow and early in 2020, I decided to actively pursue starting a business to bring the vision to life. I spent over a year planning and launched last year! I dream of creating a place of refuge that feels like home where people can experience belonging and where relationships can thrive. That's why the focus right now is cultivating connection through craft coffee!
What makes your business unique?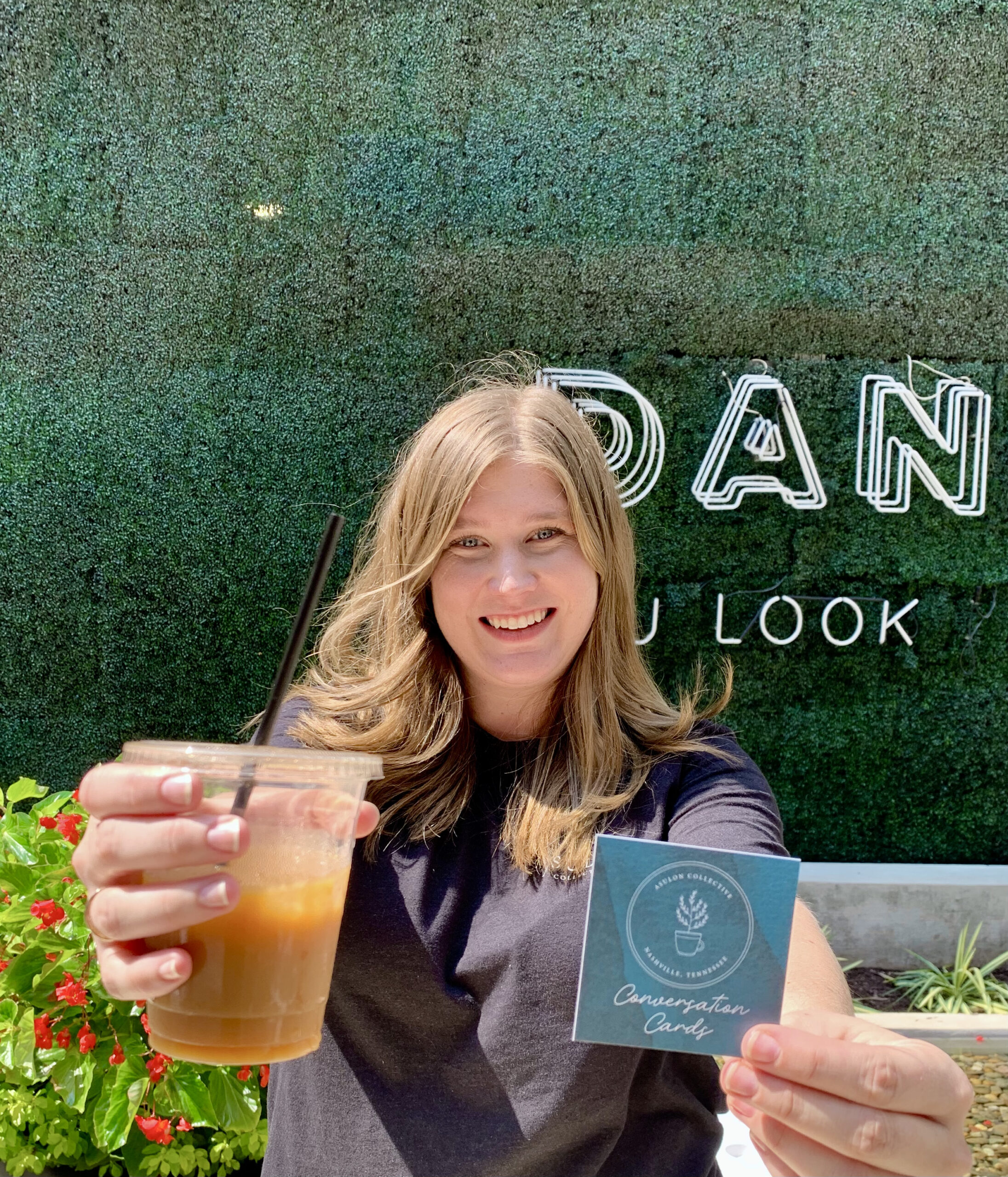 I want to ultimately provide an environment to help others experience community. Right now, one way I do this is by not just serving craft coffee, but also by offering each person a unique conversation card to foster connection. Engaging in conversation with someone new or even a good friend can sometimes be uncomfortable; I want to help others go from feeling uncomfortable to having an unforgettable experience!
Childhood career aspiration? 
Hah! Actually, the first big dream I remember was to be the first female player in the MLB! I started playing t-ball at 5 and I watched the Cardinals a lot with my Dad growing up. I played softball as I grew older and then realized I needed a new career aspiration. Next one… to be a pilot! That also changed, but I still aspire to fly one day!
Coffee, tea, wine or champagne? And why? 
Clearly, coffee! 🙂 It's yummy, fuels the day and is a great way to connect with others. The coffee shop environment is one of my favorites.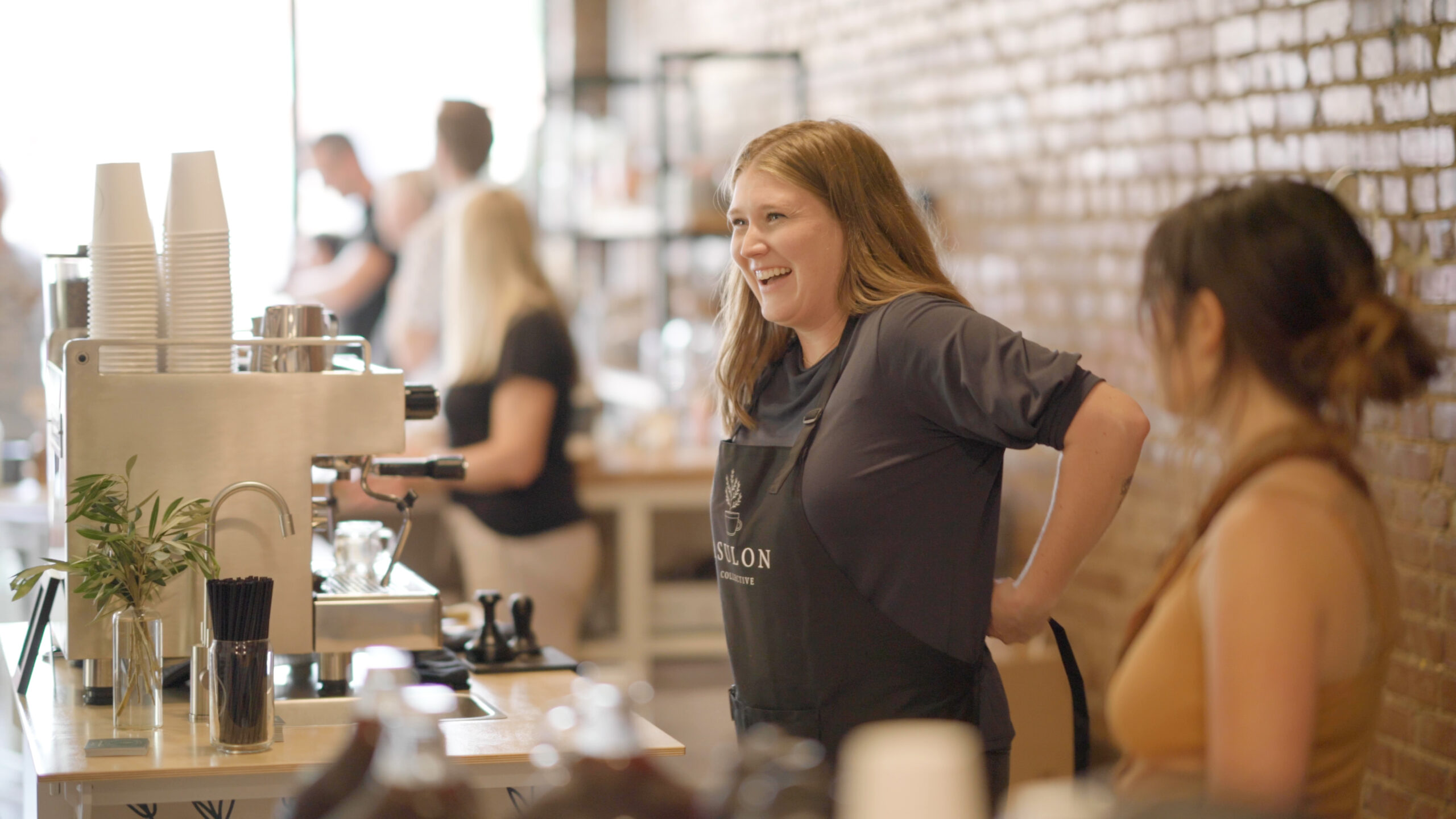 Hidden talent? 
I can do a Donald Duck sound – it always makes kids laugh!
Want to meet Emily and experience Asulon Collective?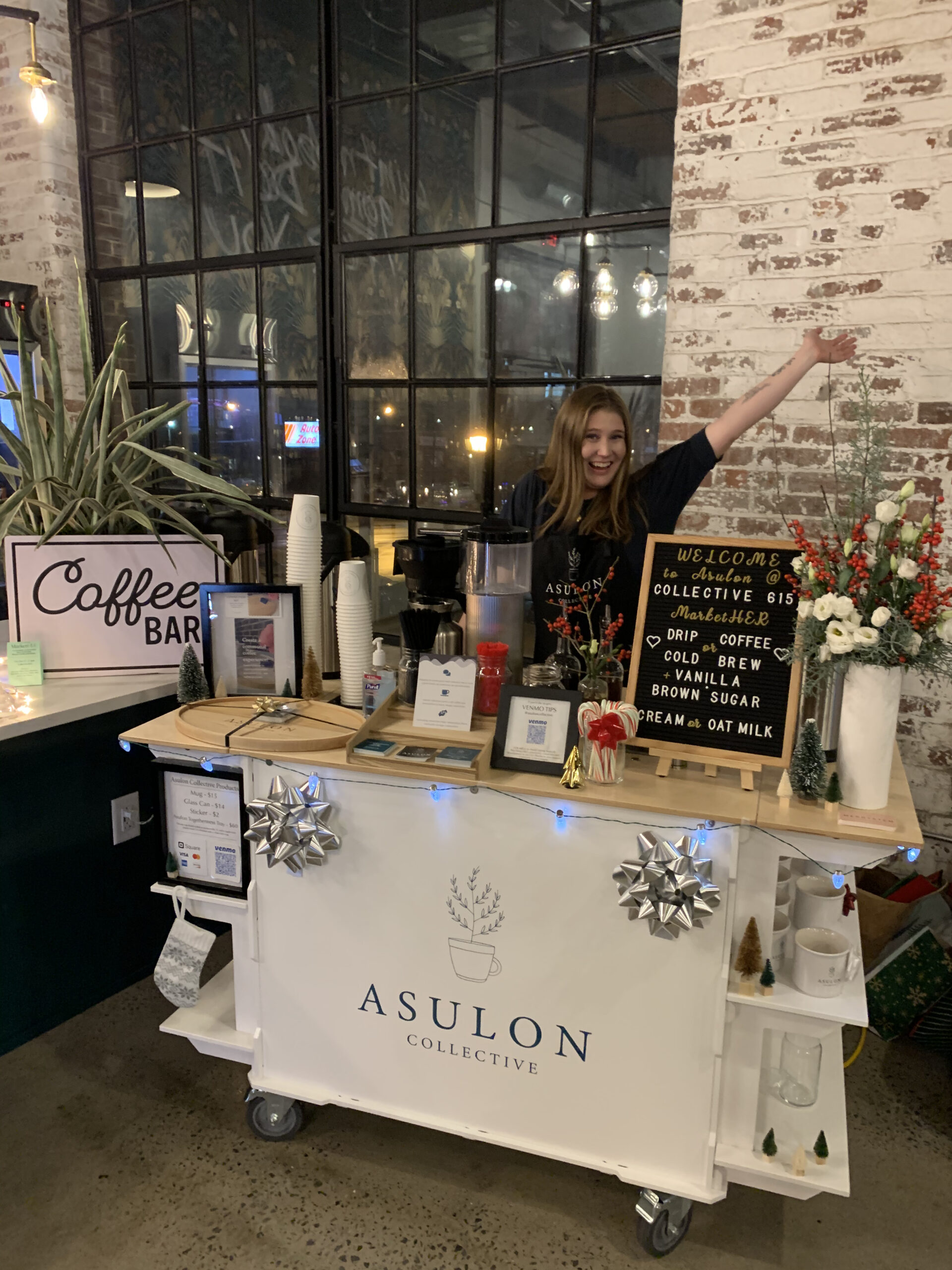 Join us at our Wedding Showcase on April 24 at Rural Hill Farm in Mt. Juliet, Tn. Emily will be there brewing delicious coffee and cultivating connections. Attendance is free but please let us know your coming by registering here.