One trend that we absolutely love seeing is backdrops filled with florals! There are so many different options that can work with any wedding theme or aesthetic. Here are a few of our favorites, all designed by the amazing Flourishing Flowers by Mari!
Full Florals
Full floral backdrops are absolutely stunning! This is a great option if you want florals to be a main piece of your theme and decor.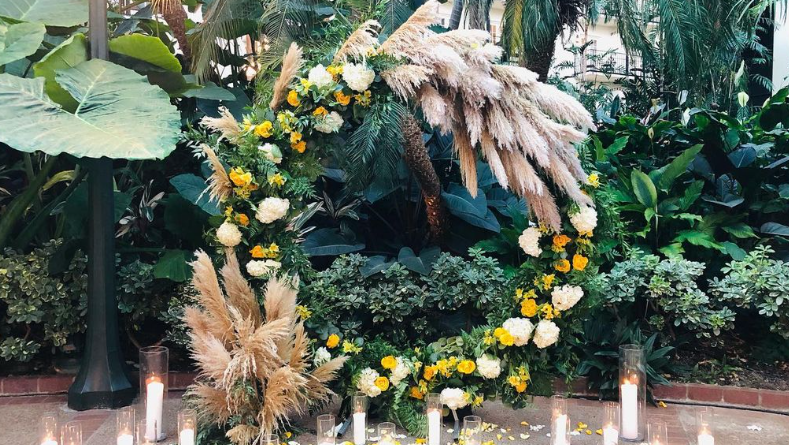 Pick Your Shape!
There are a ton of different shapes you can choose from when doing a floral backdrop!
Circular
Circular backdrops give a unique perspective and are stunning for photos! It perfectly frames the couple within the ring. Can also be great symbolism to unifying two people which is cool!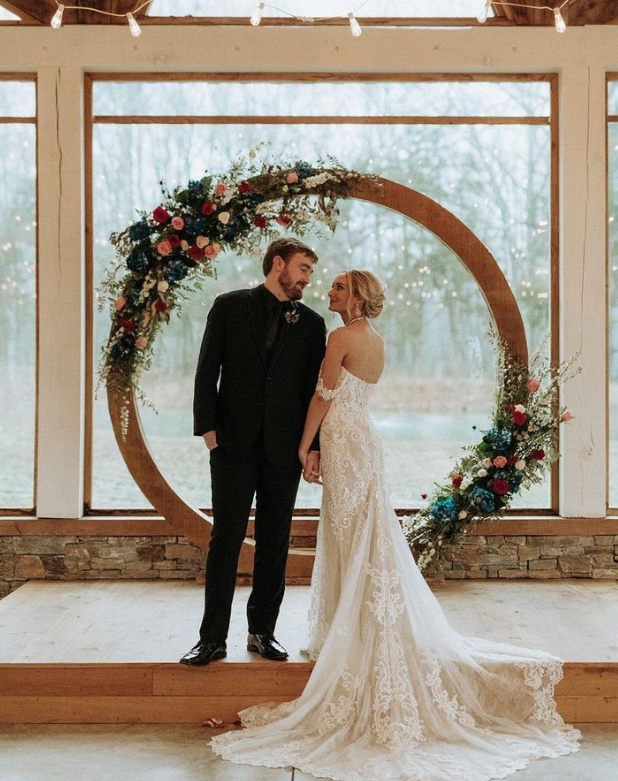 Triangular 
Triangles are a little non-traditional, but are definitely a great option and truly unique!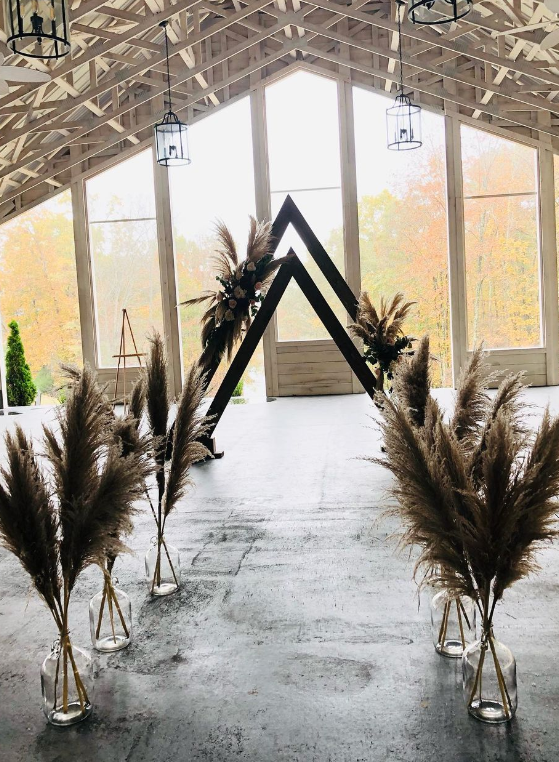 Square
Square backdrops are probably the most traditional that you will see. They work really well if you are just doing a touch of flowers on the corners!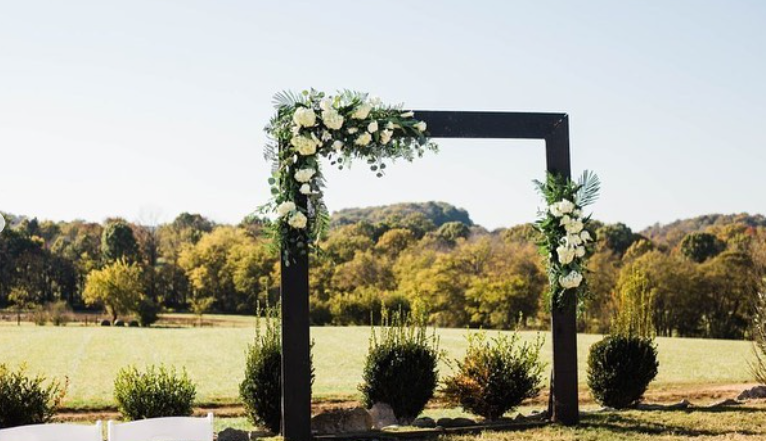 Alternative
You are also free to think outside the box! There are several alternative shapes such as this rounded shape, or a hexagon.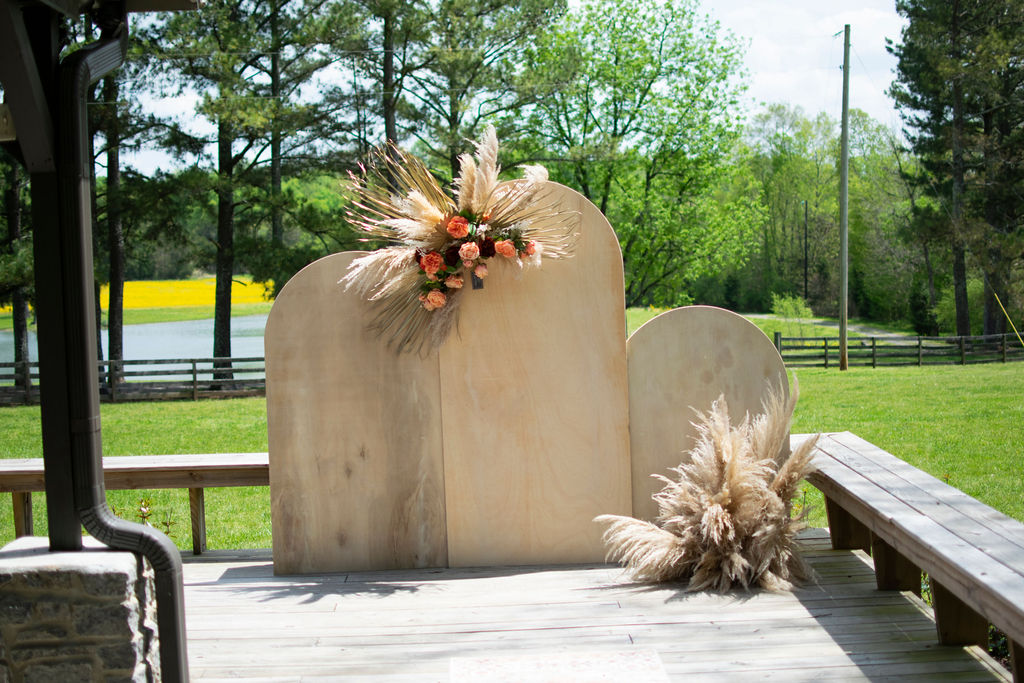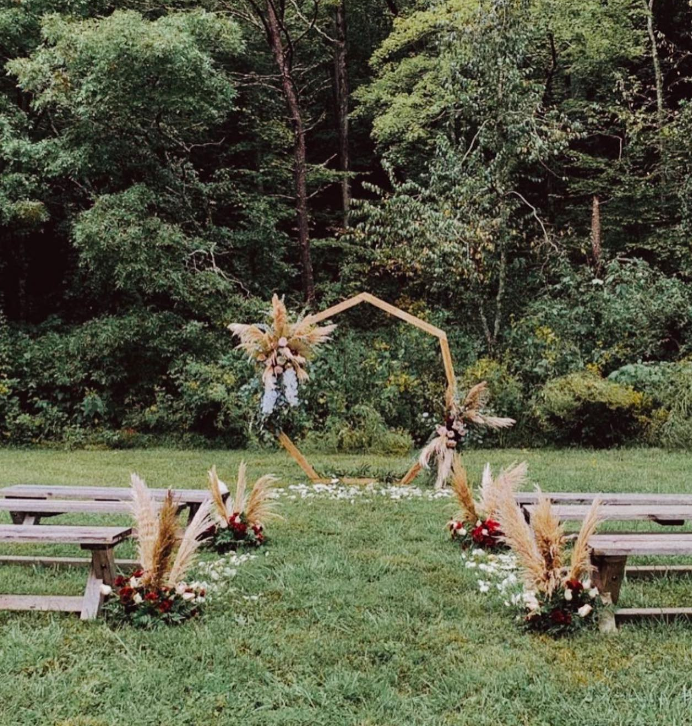 Touch of Florals
If you don't want florals to completely overtake your backdrop, opting for just a few might be the way to go. Especially if the backdrop you already have has some design elements to it. Florals will just serve to enhance!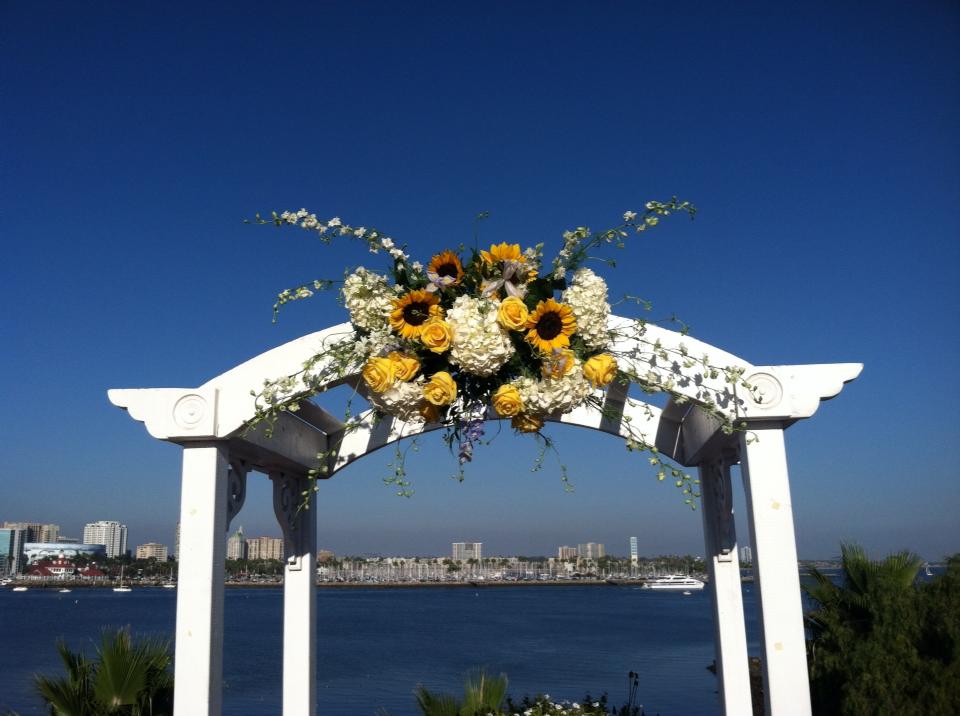 Another great thing about a gorgeous backdrop like these is that it can have multiple purposes on your big day. It can be used as a backdrop to the actual ceremony. Then you can use it to take portraits in front of or even convert it into your backdrop for your photo booth at the reception! Flourishing Flowers by Mari is the perfect vendor for all your floral needs including a backdrop!