Charcuterie has been trending on Instagram for a couple of years, so it's  no surprise that couples want to include it in their celebration! Keep reading to learn more about this delicious wedding trend!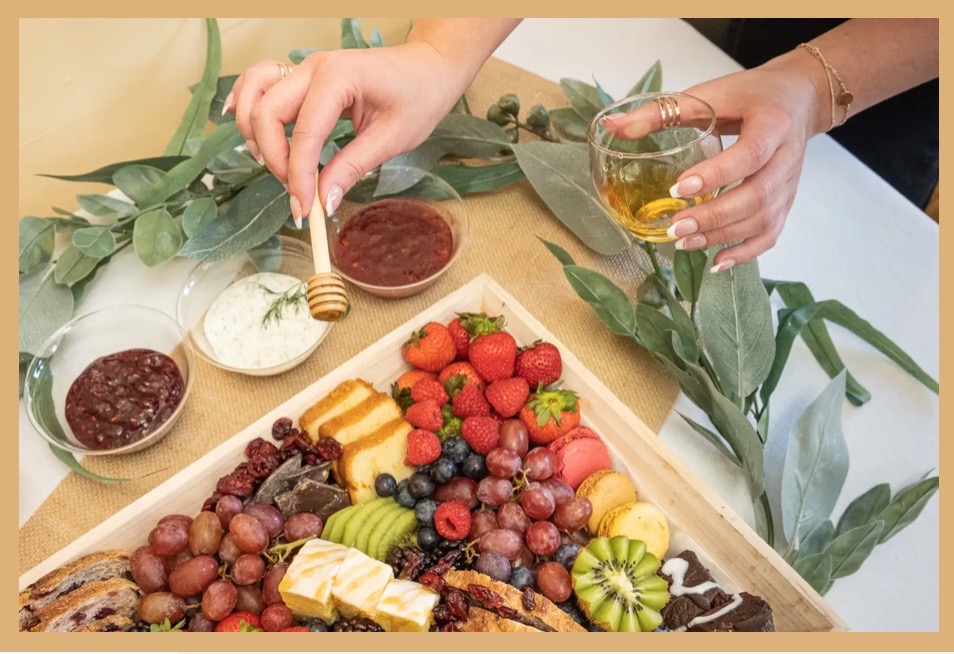 What is Charcuterie?
Charcuterie is a French term with origins reaching as far back as the 15th century and translates to "the products of a fancy pork butcher". In France if you ask for charcuterie, it's probably going to be a platter of different meats which is different from the American interpretation that has become a super popular trends for many events including weddings.
The charcuterie that you have probably seen includes anything that you could possibly imagine! It's of course going to include lots of cheese and meat, but it could also include veggies, nuts, pickled items, jelly spreads, fruit etc. You can also dress it up even more with fresh flowers or herbs!
Why You Need Charcuterie For Your Wedding Events
Charcuterie can be a great option for any of your special wedding events including bridal showers, bachelorette brunches or your actual wedding reception. And one of our favorite vendors, Graze Craze of Mt. Juliet, has any type of charcuterie that you are looking for!
It's Undeniably Gorgeous
Charcuterie is not just food, it's art. It's the best way to get creative with food! We know that you've seen these stunning spreads all over Instagram and Pinterest that seem to get more and more elaborate! It can be a great way to elevate the food for an of your events. Especially if you aren't into doing a seated meal it's a great option for providing a variety of food, but in a beautiful display! You could even include your wedding theme within your spreads with specific colors or textures!
Perfect For Cocktail Hours
Charcuterie is the perfect option for a cocktail hour. It's a great way to provide a wide variety of options for your guests presented in a stunning way. You could even have specific items that pair well with whatever cocktail, beer or wine options you are serving!
Health Conscious
Charcuterie boards are a great way to provide healthy options to your guests as well. You can include fresh vegetables and hummus along with fruits and other fresh items.
Types of Boards
Full Display
Full displays of charcuterie are great for cocktail hours. Its a great way to have a lot of different options for your guests, but displayed really beautifully!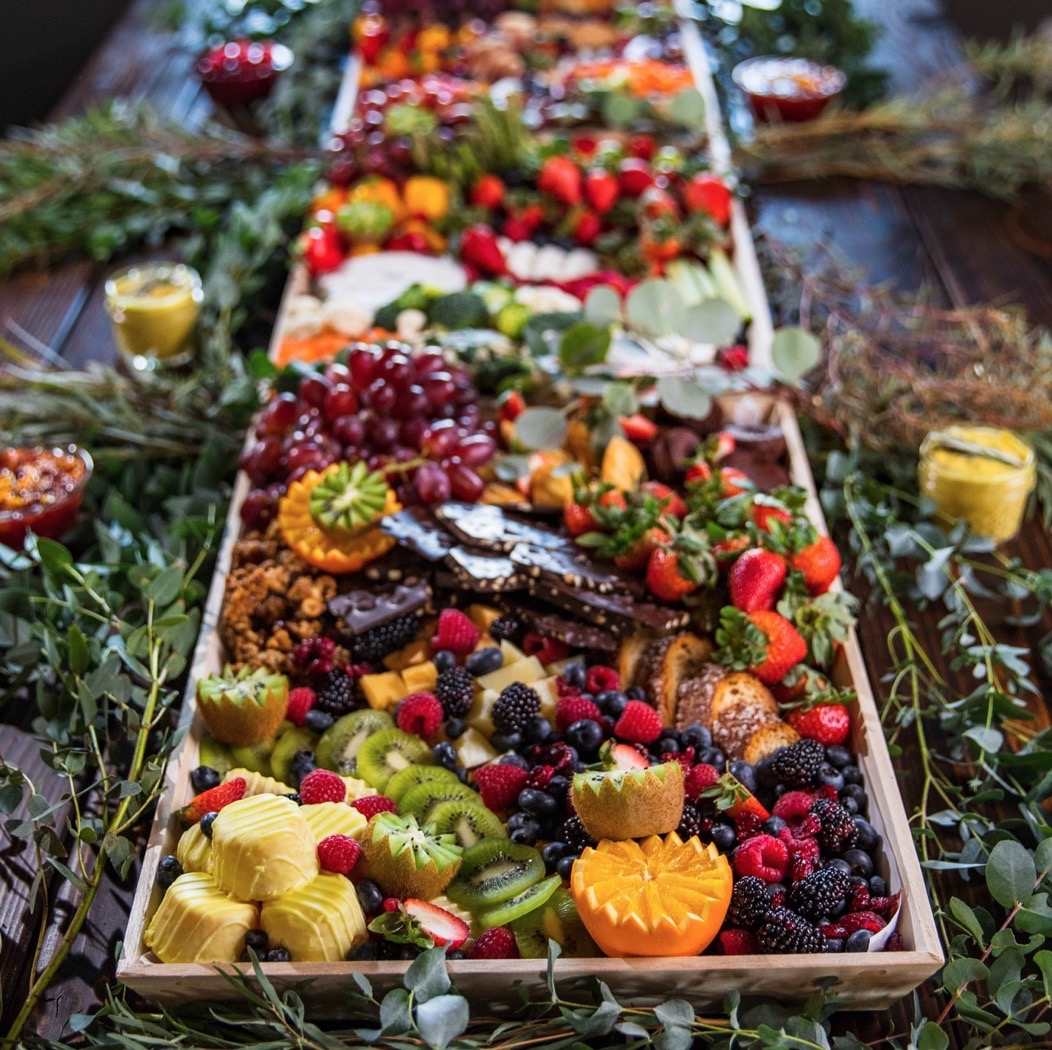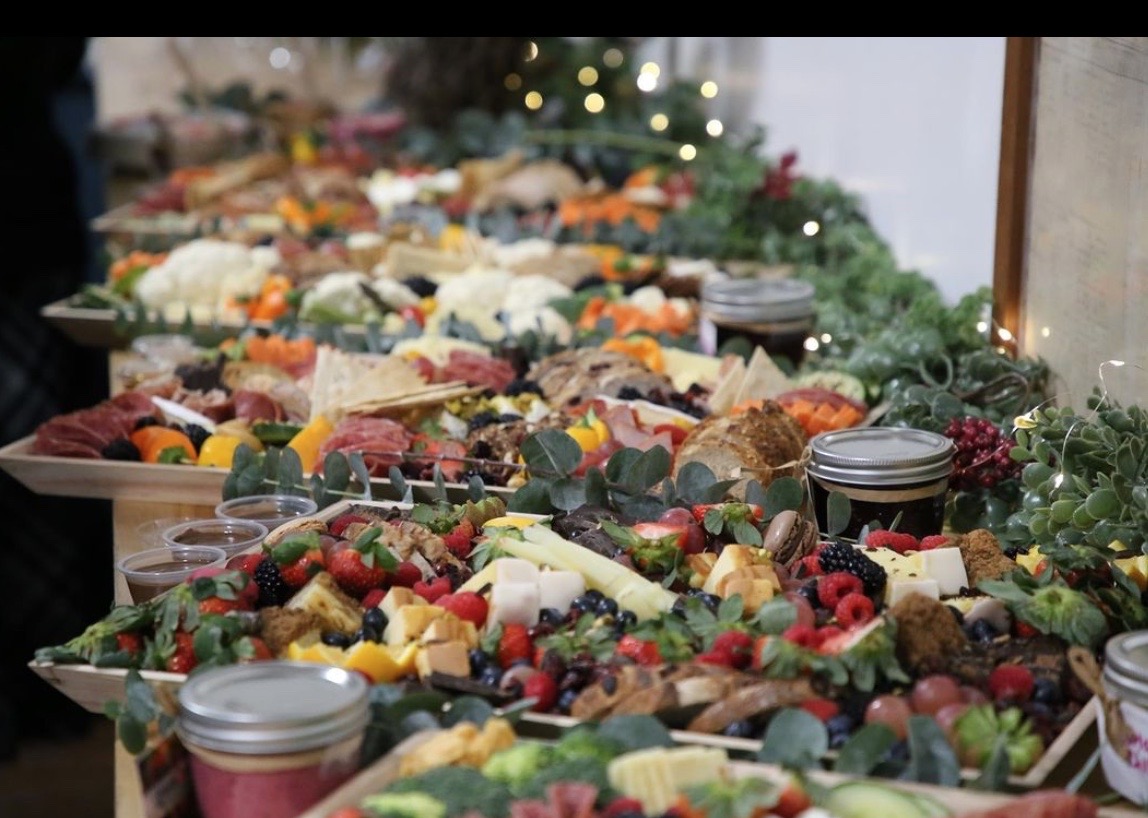 Individual Servings
Individual servings of charcuterie are also a great option! It makes it easier for your guests to just grab and go. It's also a great late night treat towards the end of your reception!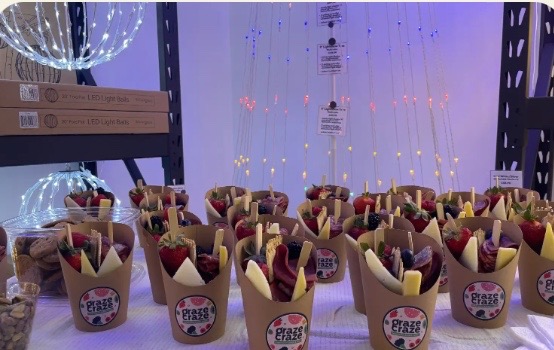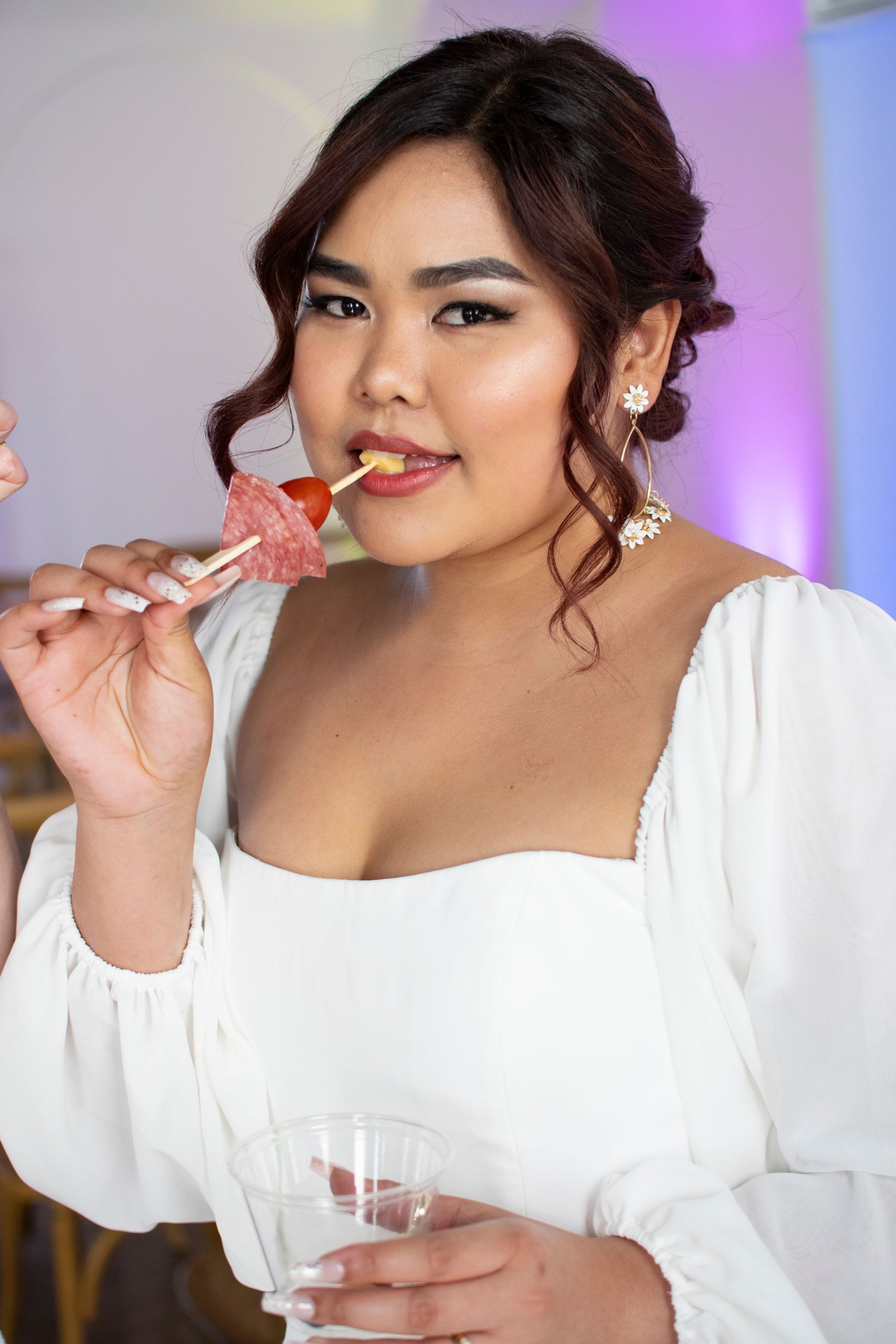 Considering charcuterie for your wedding or event, contact Brent with Graze Craze!