We are swooning over this sweet Nashville elopement! And we are so glad Amy owner of Wilde Company shared it with us!
From Amy owner of Wilde Company – Shawna and Sam flew in from Toronto to elope in Nashville- exactly one year ago to the date of when they first met (which was of course in Nashville!) We started off the day meeting them at the hotel they were staying at, Noelle, which is crazy freakin' beautiful by the way, and headed over to Shelby Street Bridge where they had such a sweet ceremony with the skyline of Nashville behind them. Afterwards, they got some high fives from onlookers as we walked down to lower Broadway for their first dance at the bar they met in. Seriously- how cool is that? We then proceeded to hop all around town, have a dance party on the side of the road, and finished up with some pizza and beer. All in all, it was a damn near perfect day.
Shawna's hair and makeup was done by Katie-Laine Thornton and their lovely officiant was Libby Lovejoy. The delicious pizza was from our favorite pizza place in town- Five Points Pizza, and the cold beverages were enjoyed at Red Door Saloon East.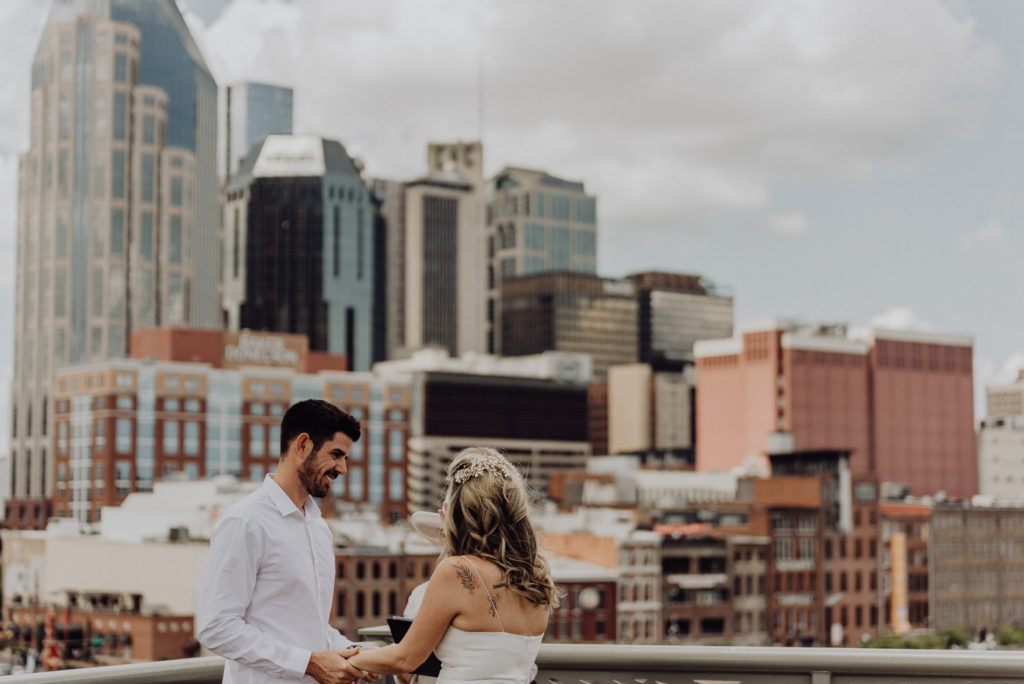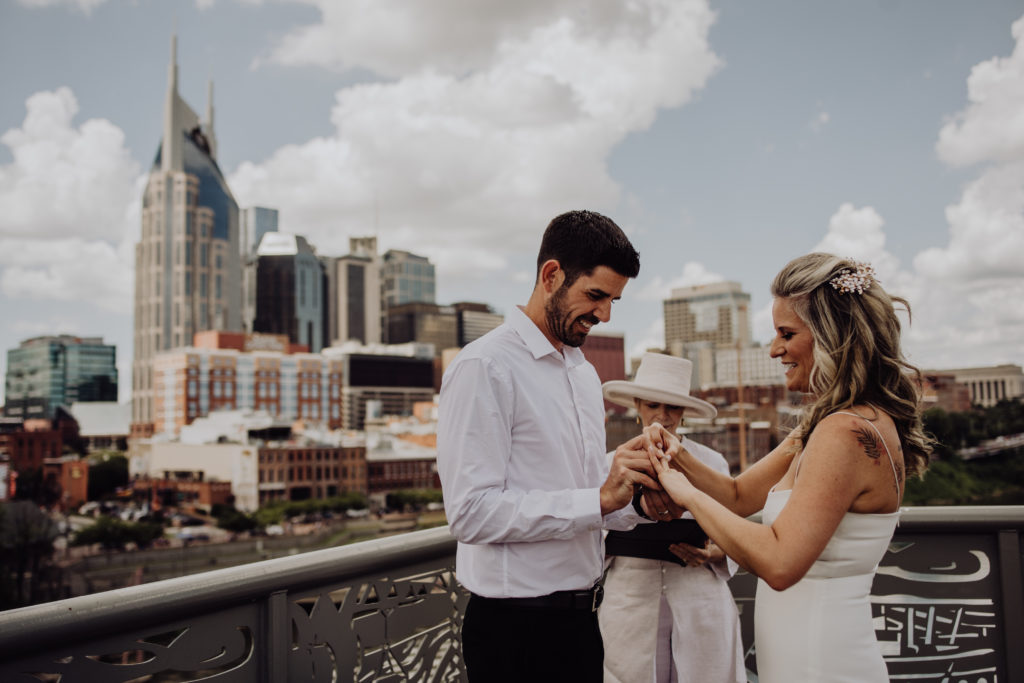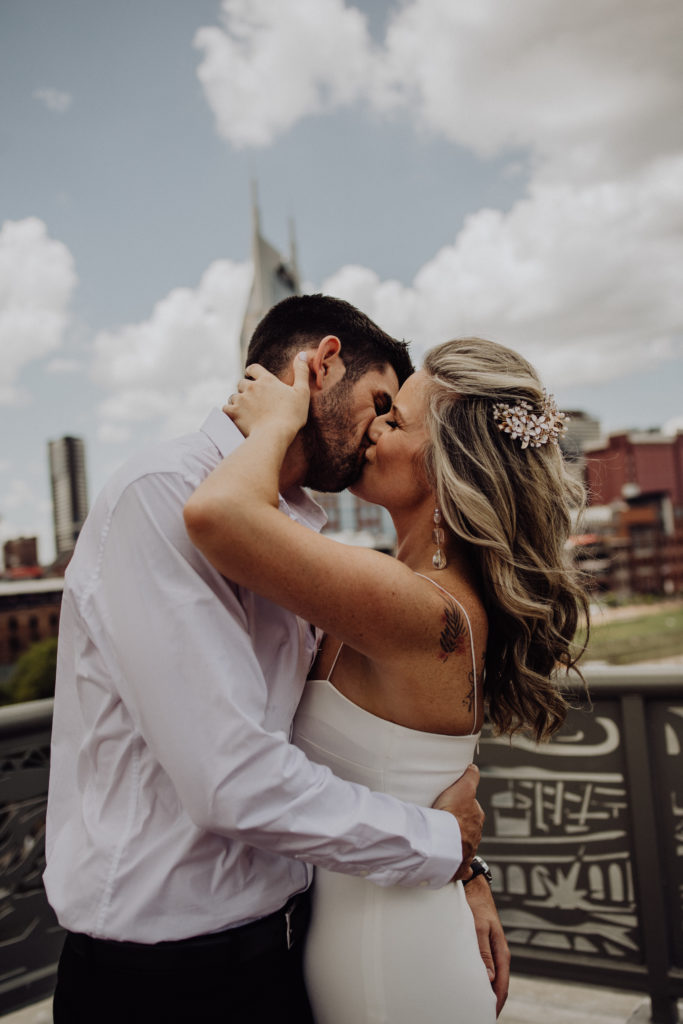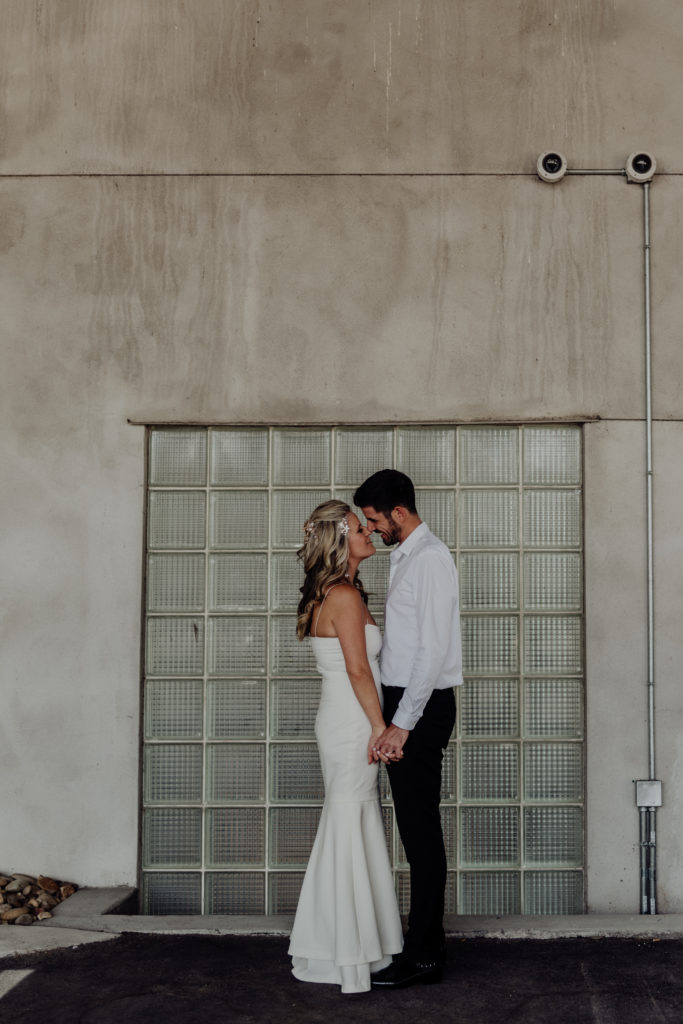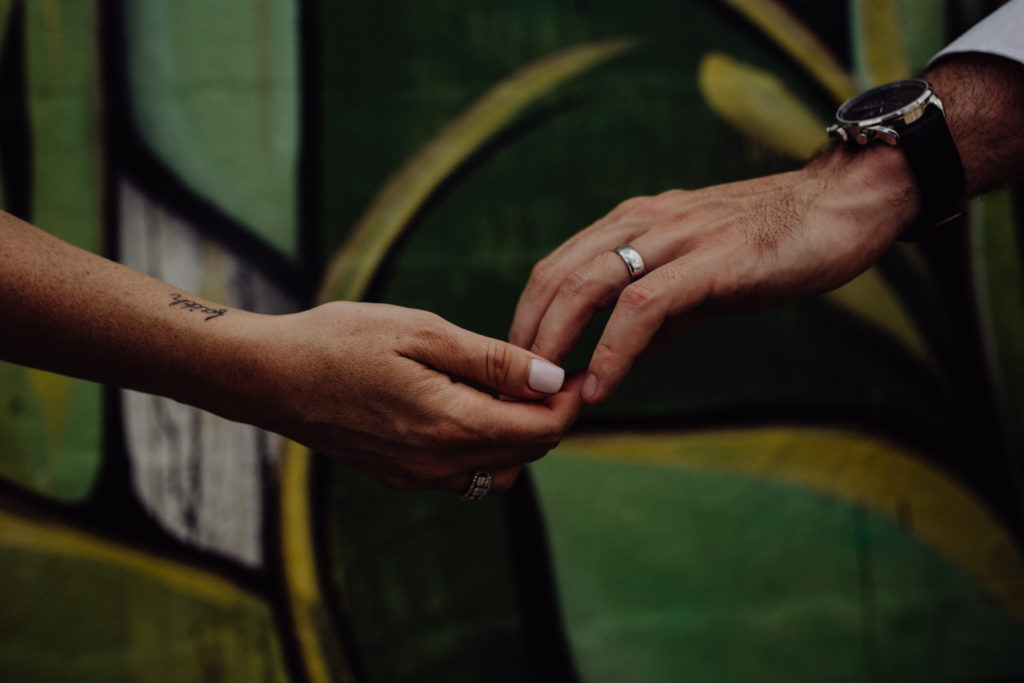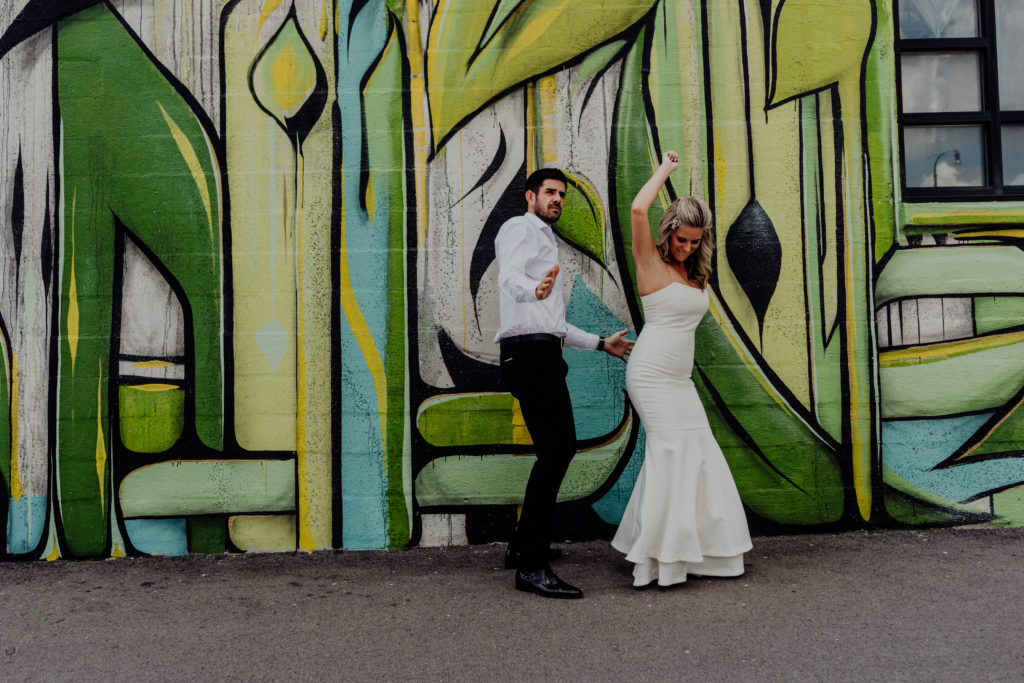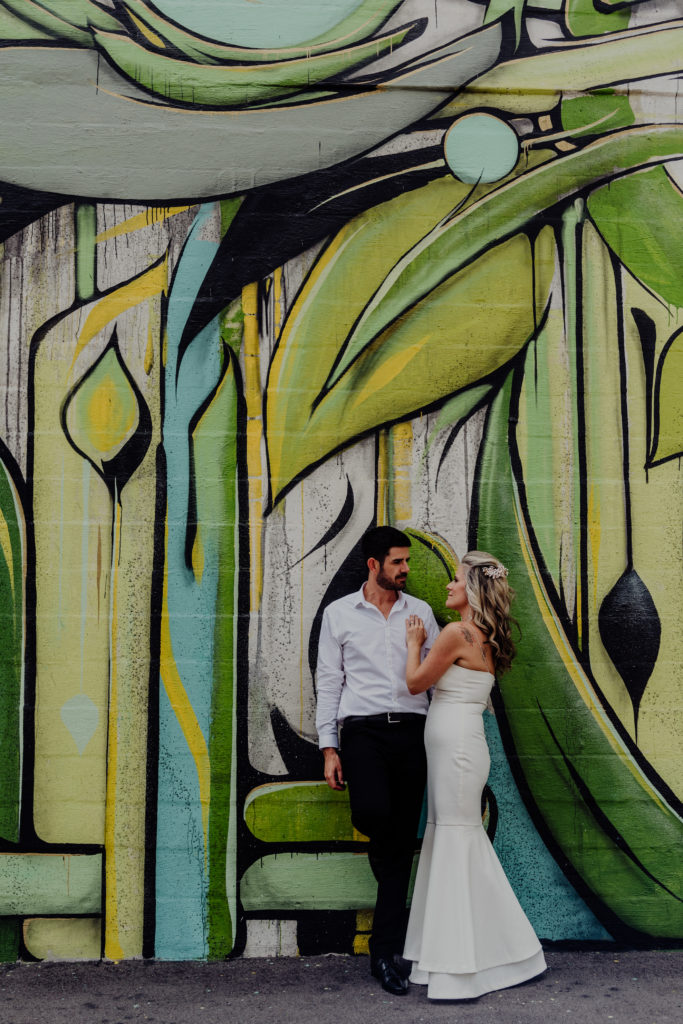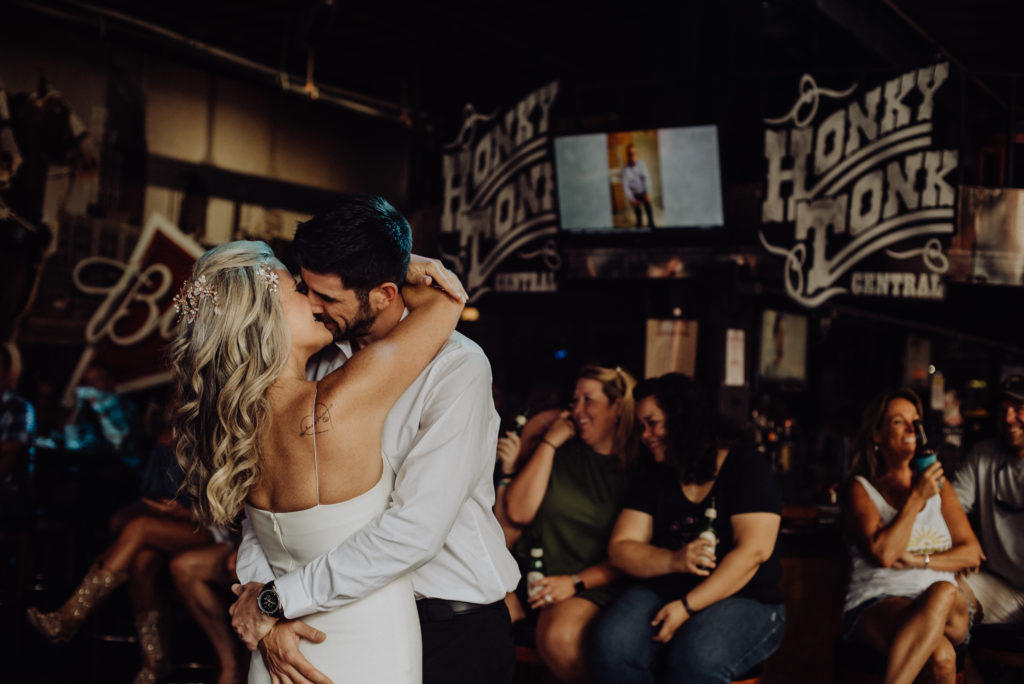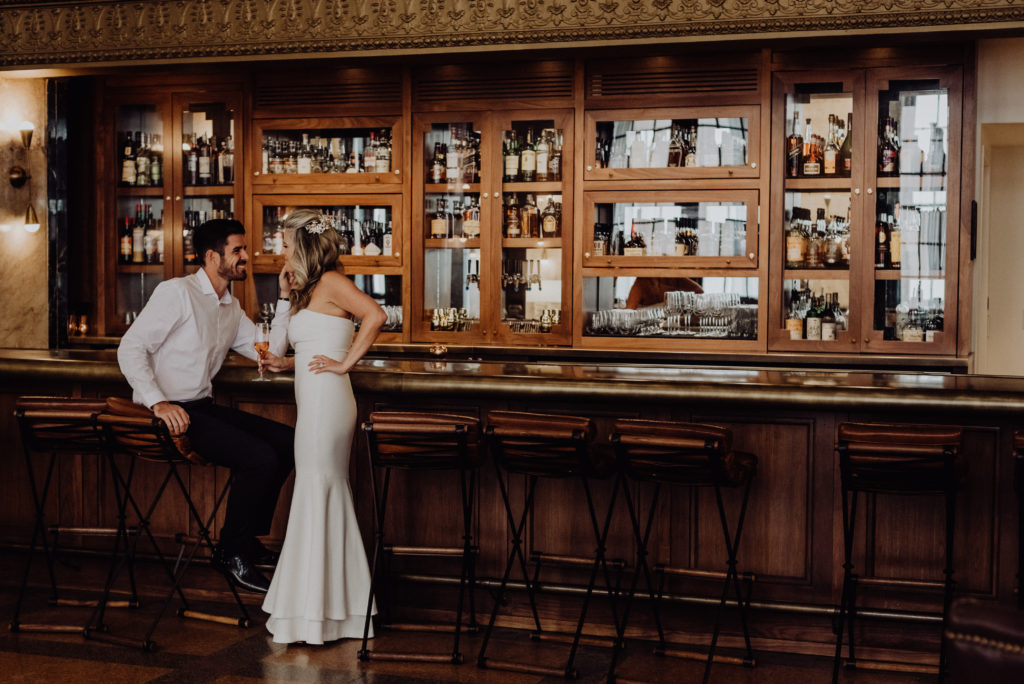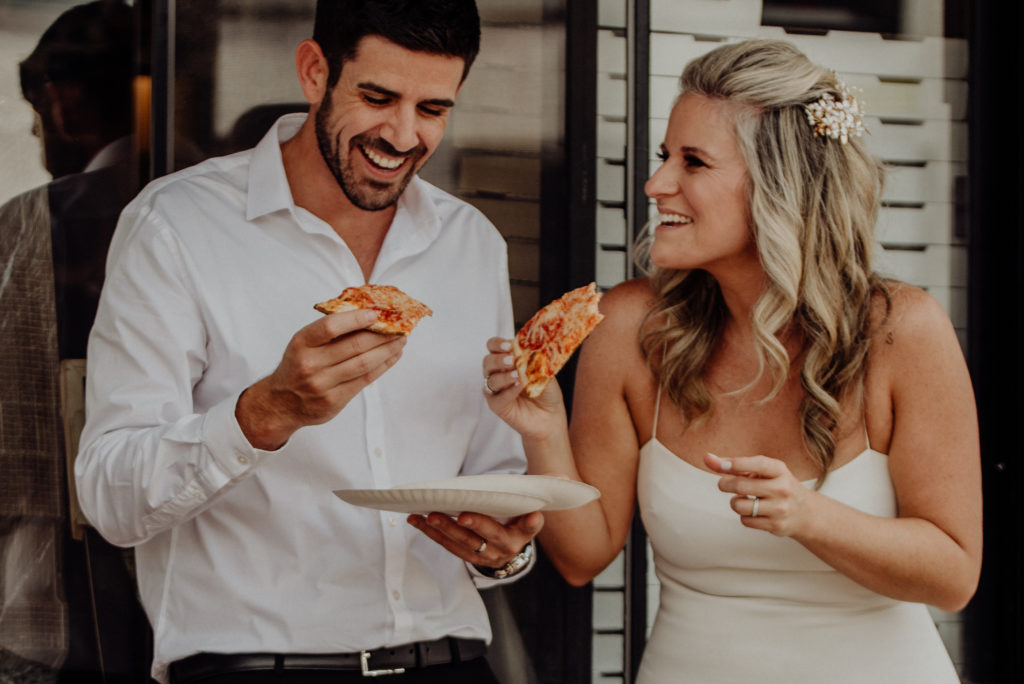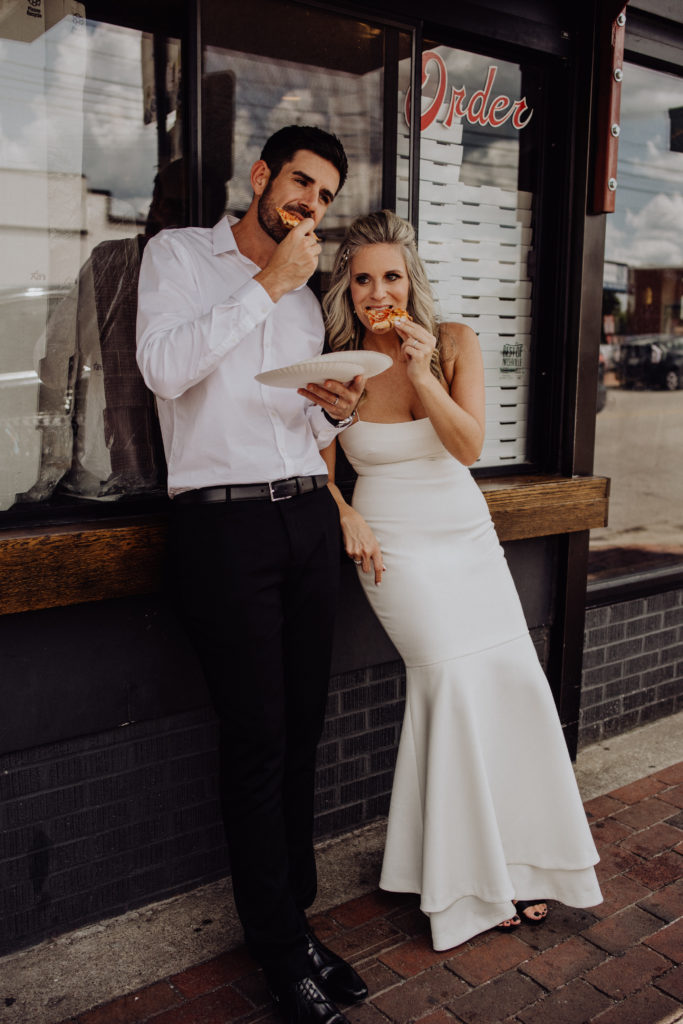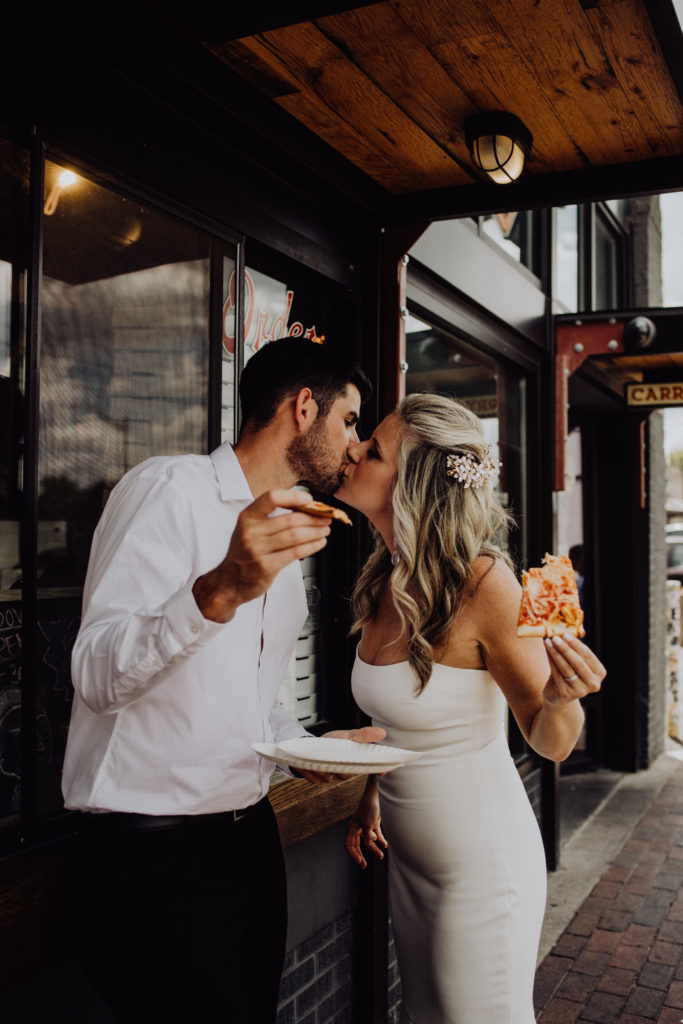 Photo Credit: Wilde Company