Three words to describe Gabi and Campbell's wedding day are classic, unique and romantic! There was an elegant simplicity that could be felt in every aspect of the day.
The couple was surrounded by their closest family and friends for their intimate, yet perfect wedding day. This made things feel extra special for the couple. You could feel the strong bonds of their closest loves ones all around which was truly touching. There was lots of laughter, tears of joy, hugs and all around happiness that filled every moment.
One of the best parts of the magical day was the fun that the couple's loved ones brought to the reception! Everyone danced and laughed the night away! You couldn't help but have a smile on your face the entire time watching all the fun! (and you can see it through the perfect photos taken by Wilde Company)
One unique decoration that we've never seen before was a topiary of greenery that was in the shape of their dog Daisy next to their table made by Enchanted Florist. The rest of the decor was simple, yet gorgeous with lots of greenery and white florals with a touch of vintage.
The couple left the reception in the coolest vintage getaway car which was the perfect end to the very romantic day!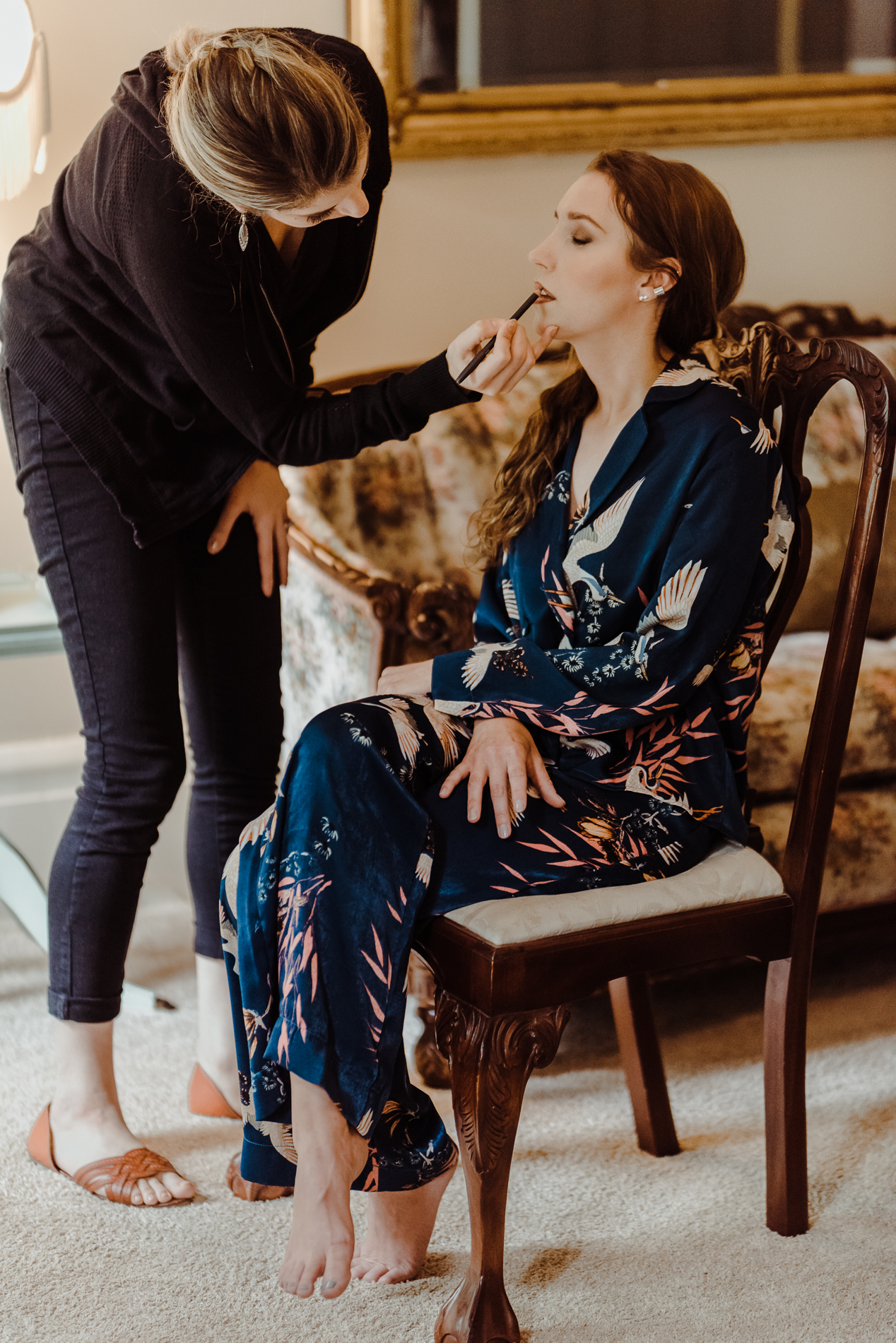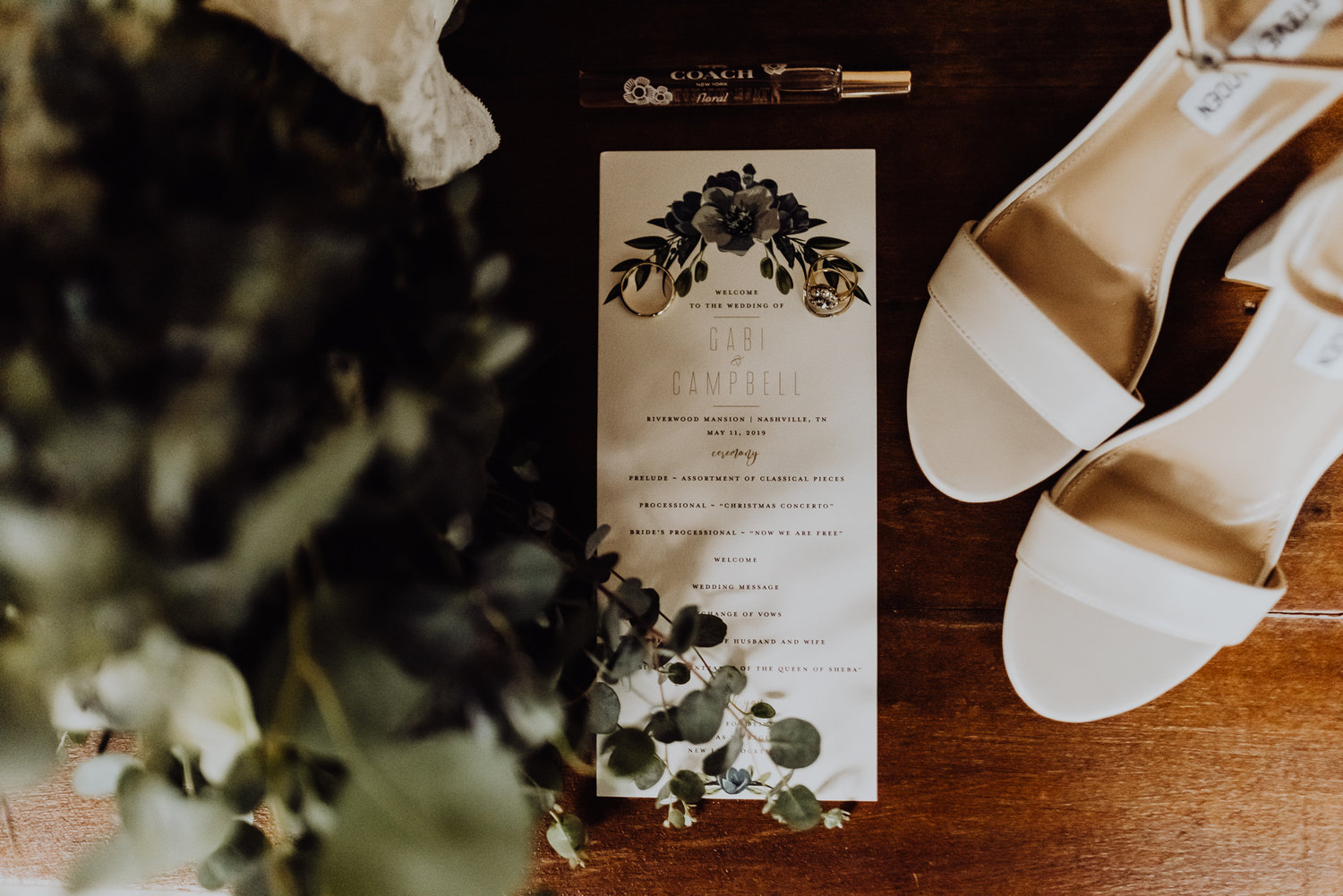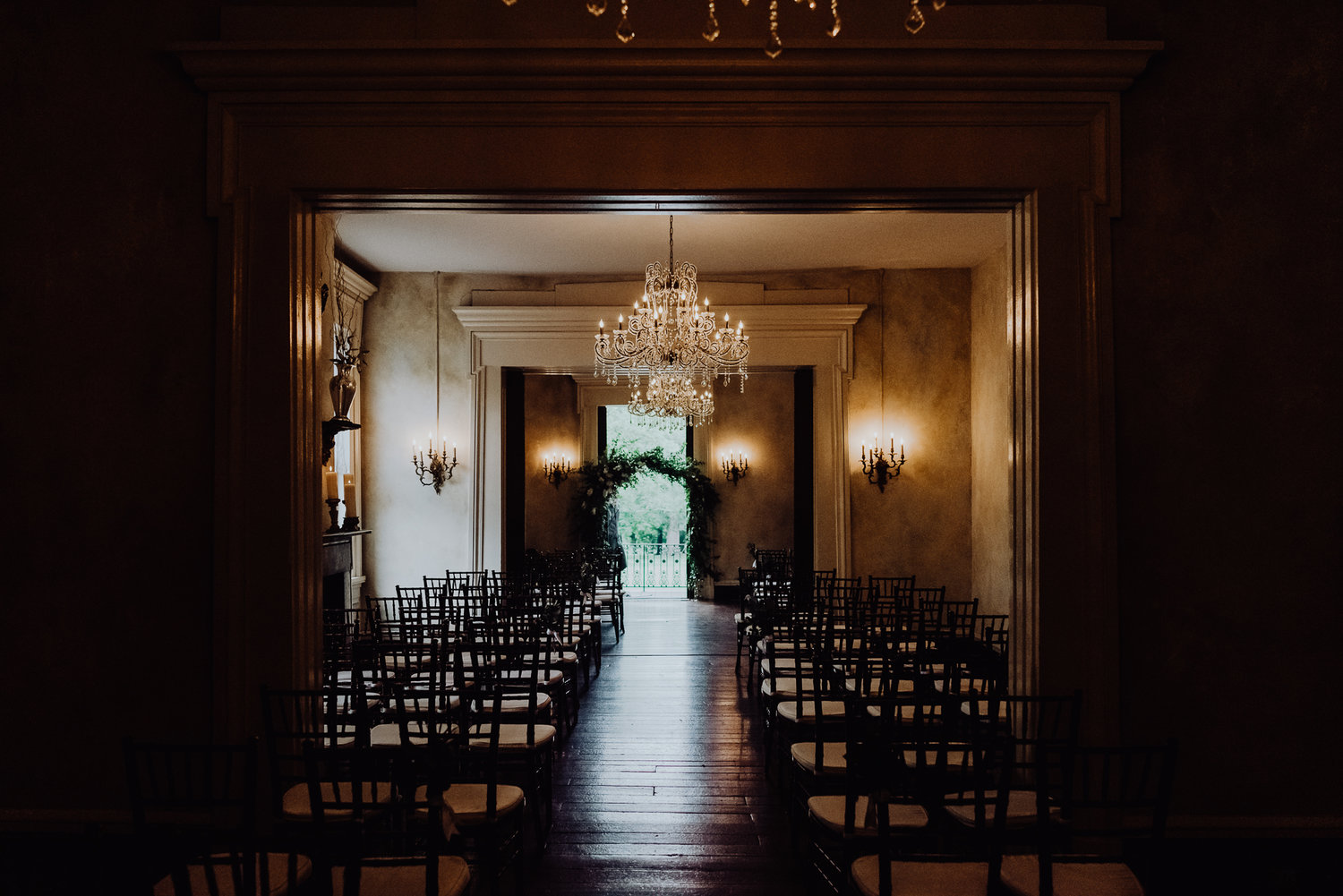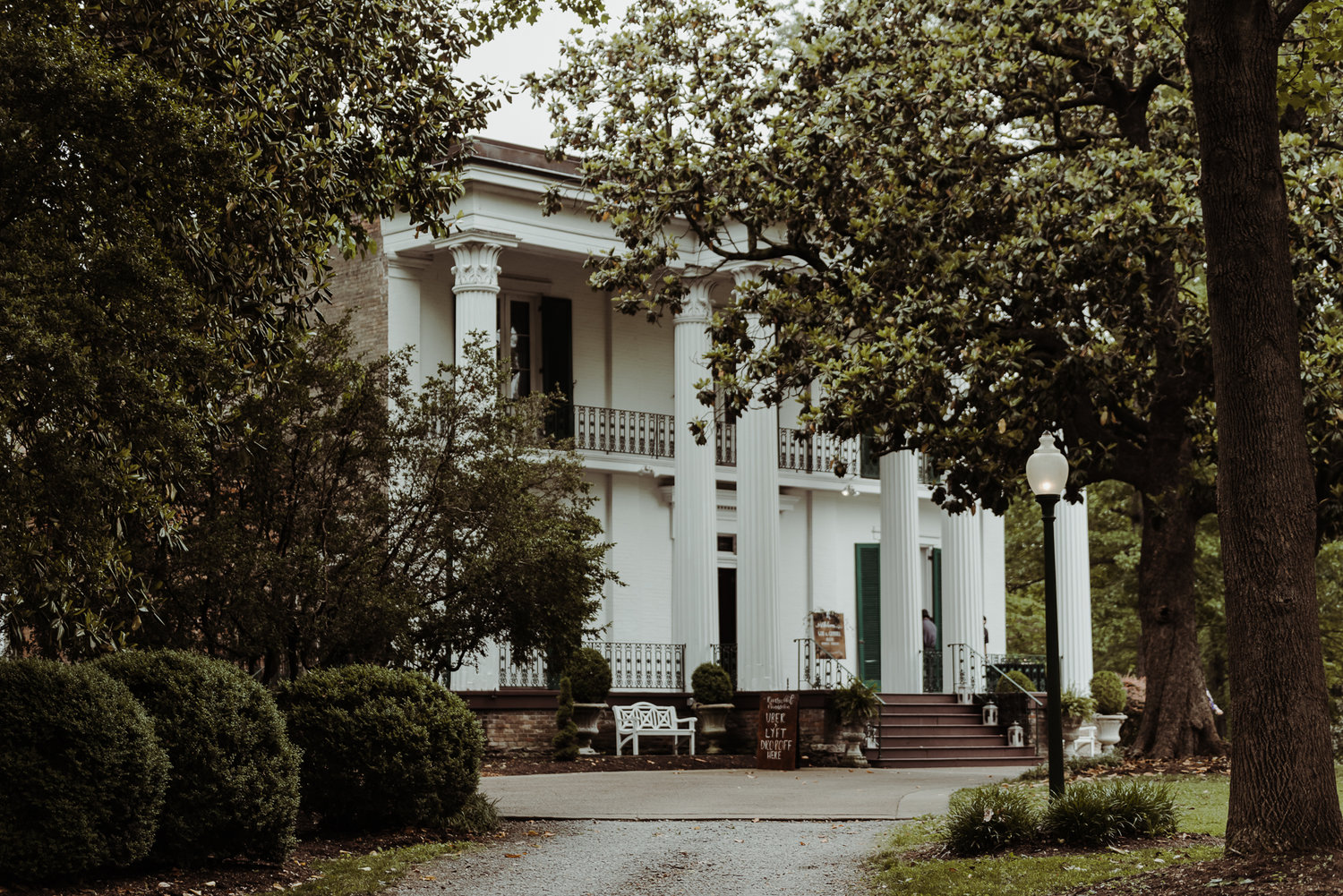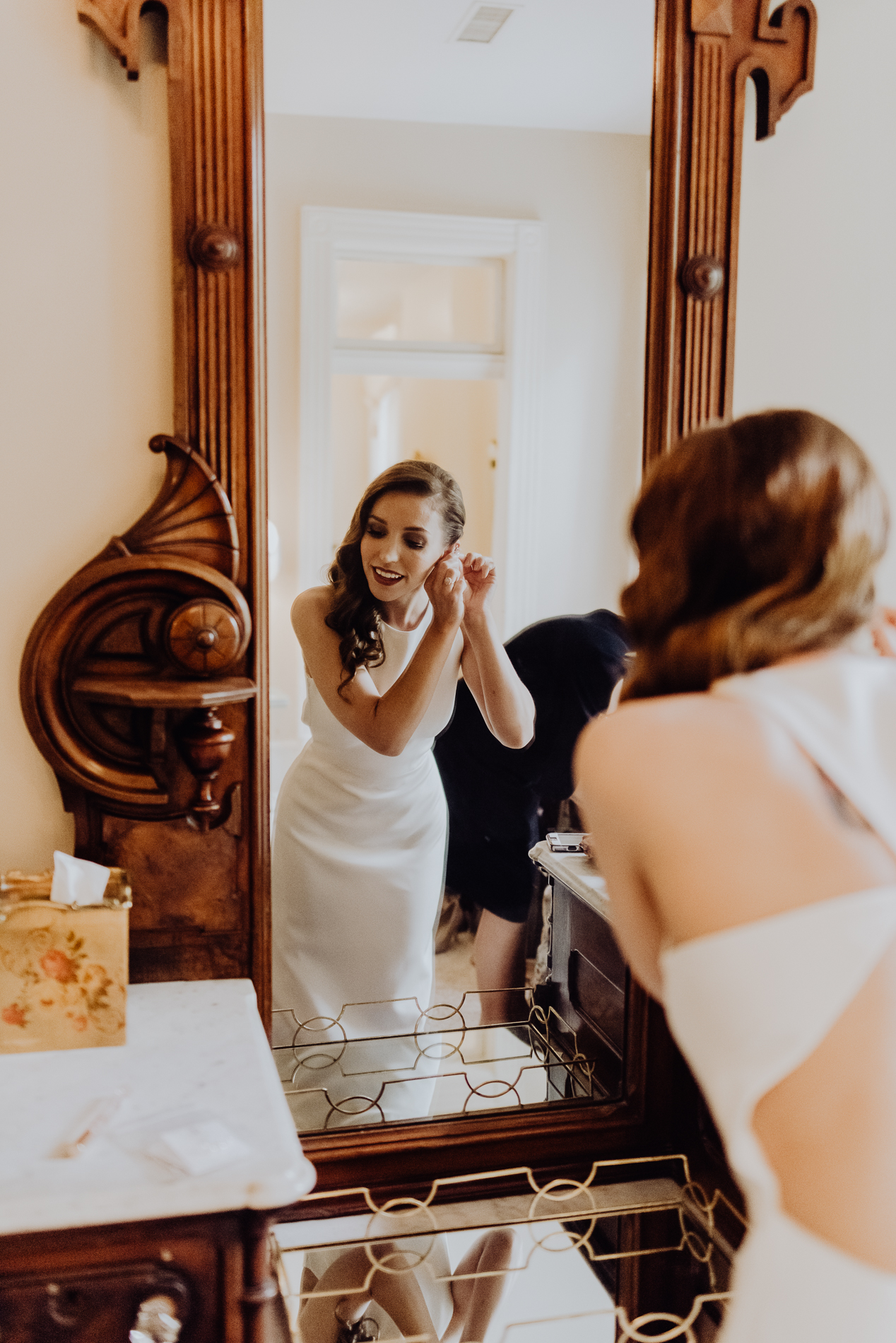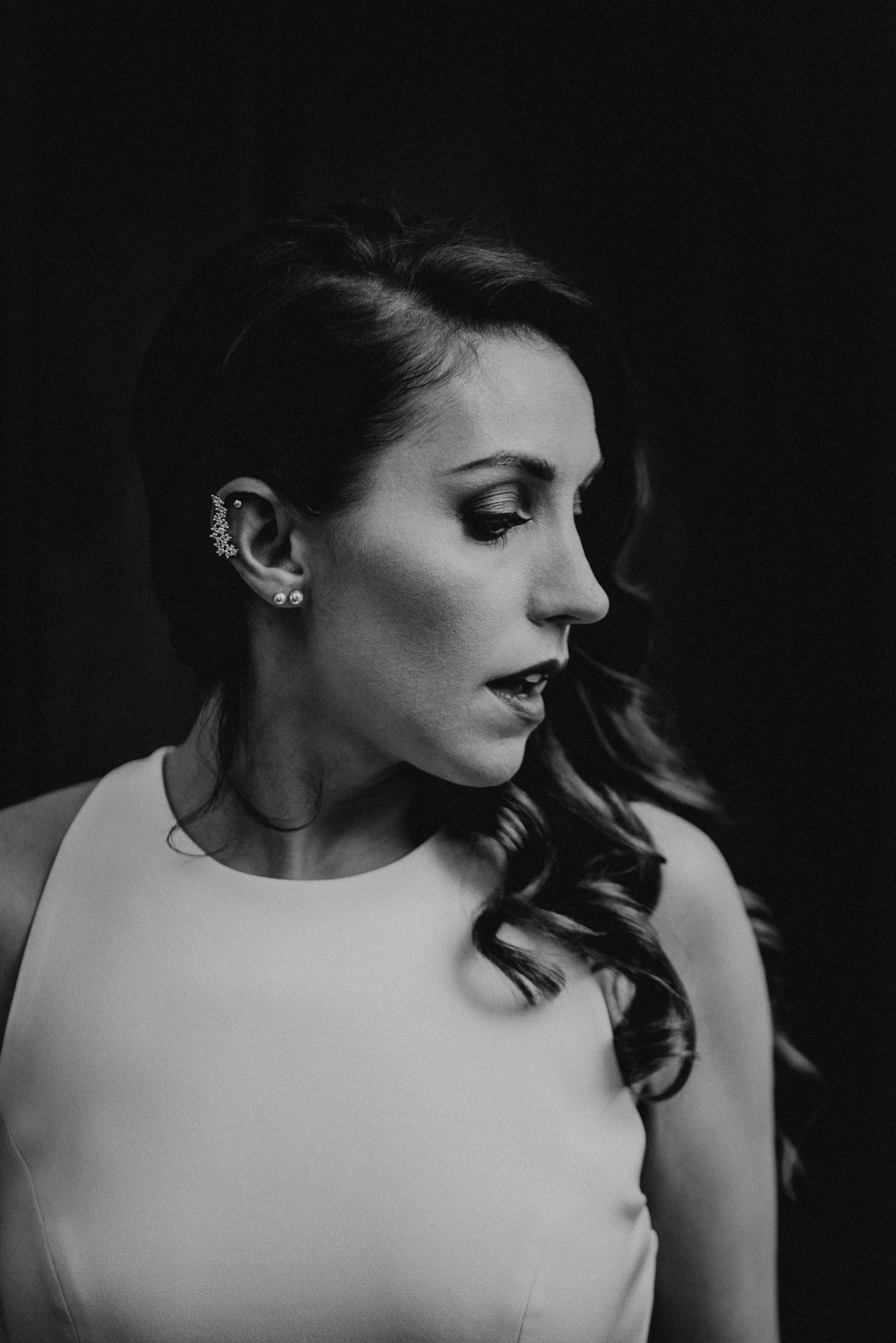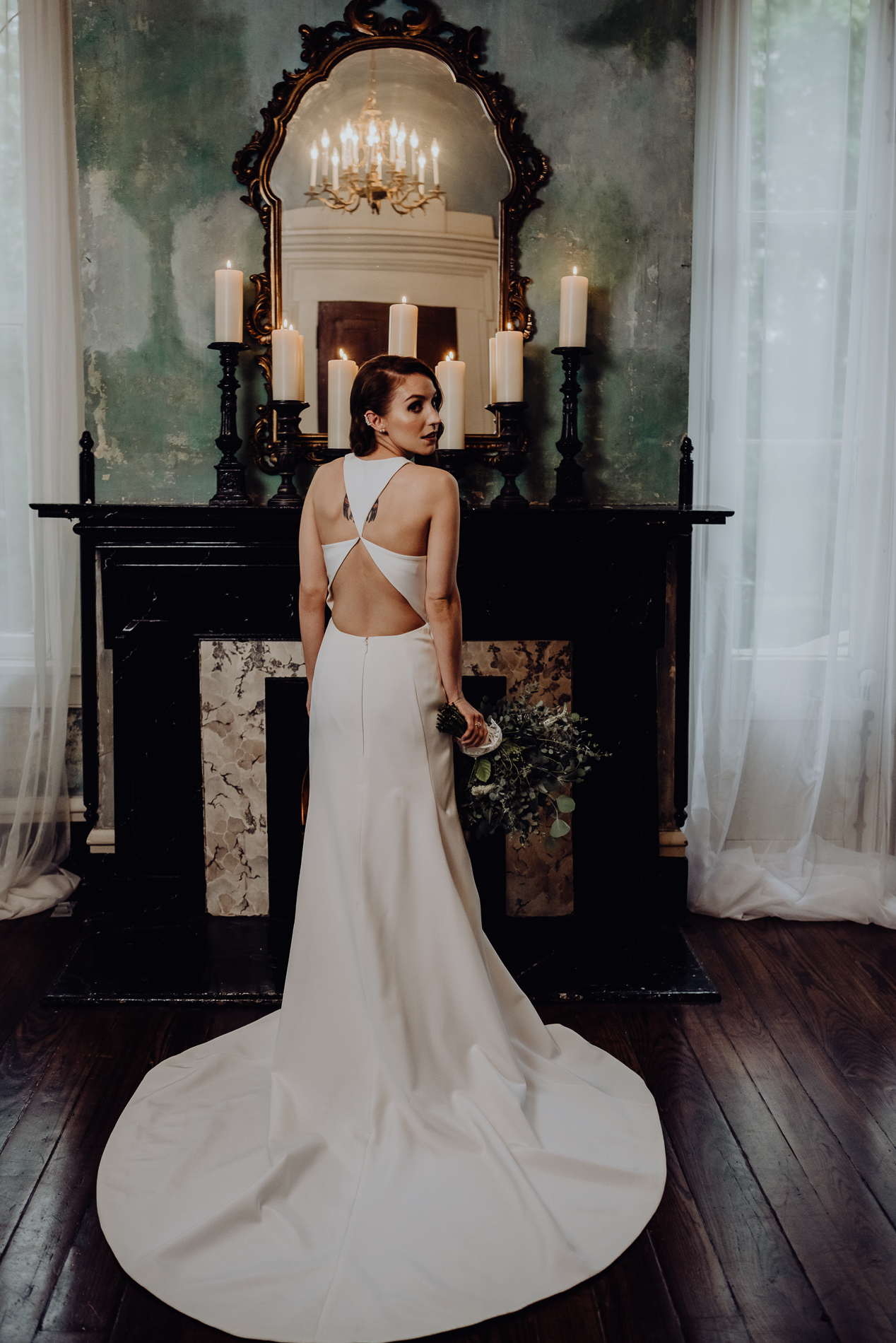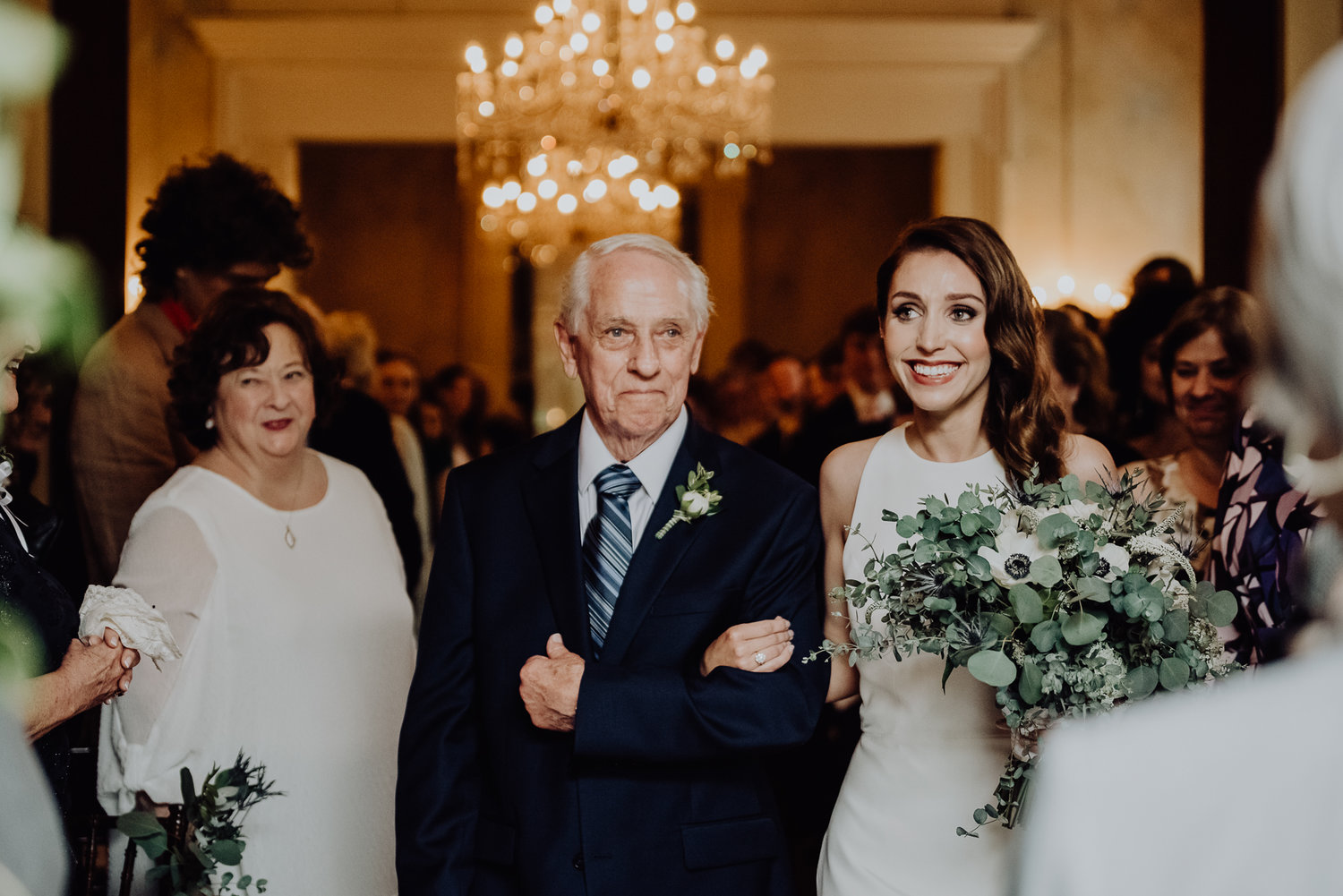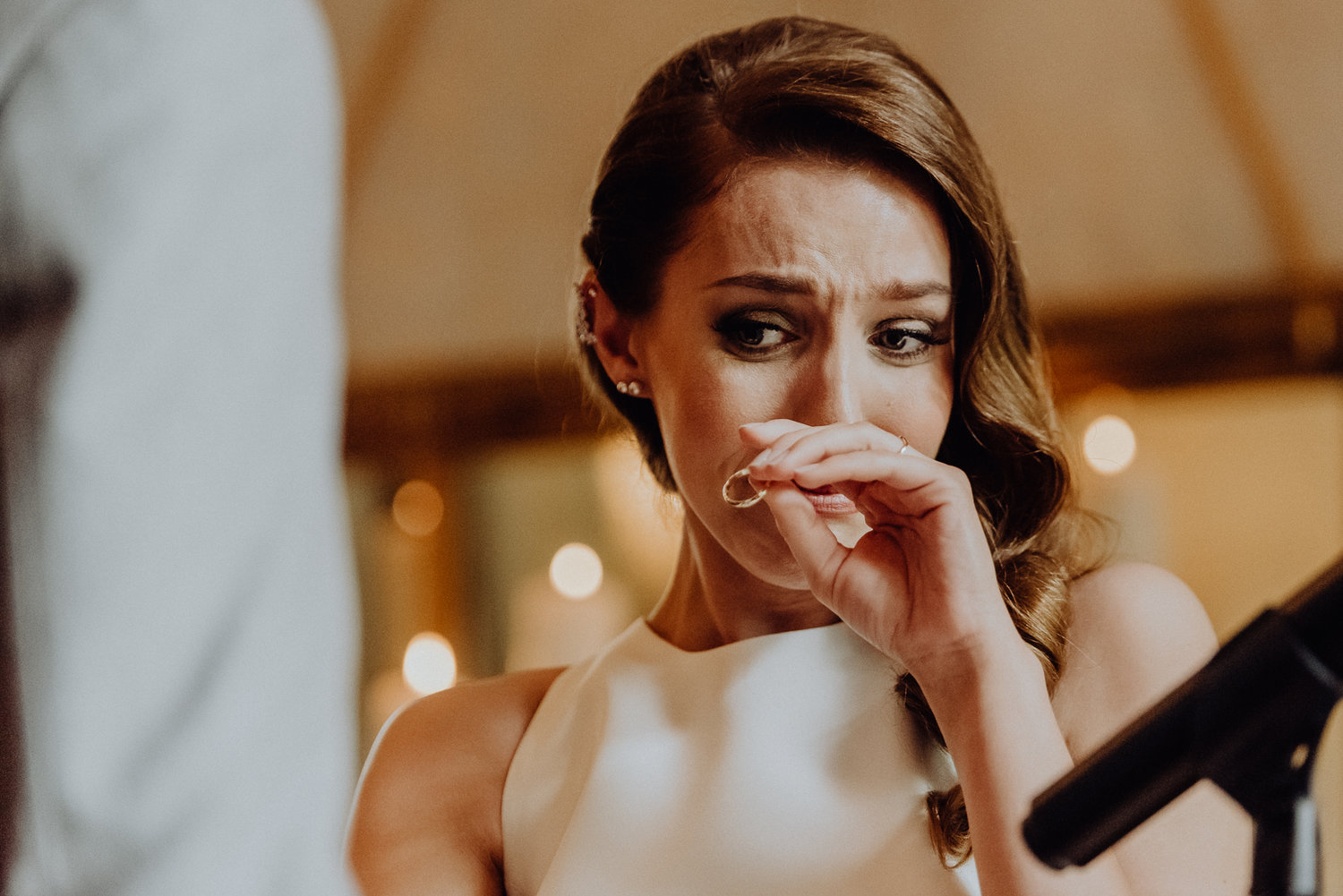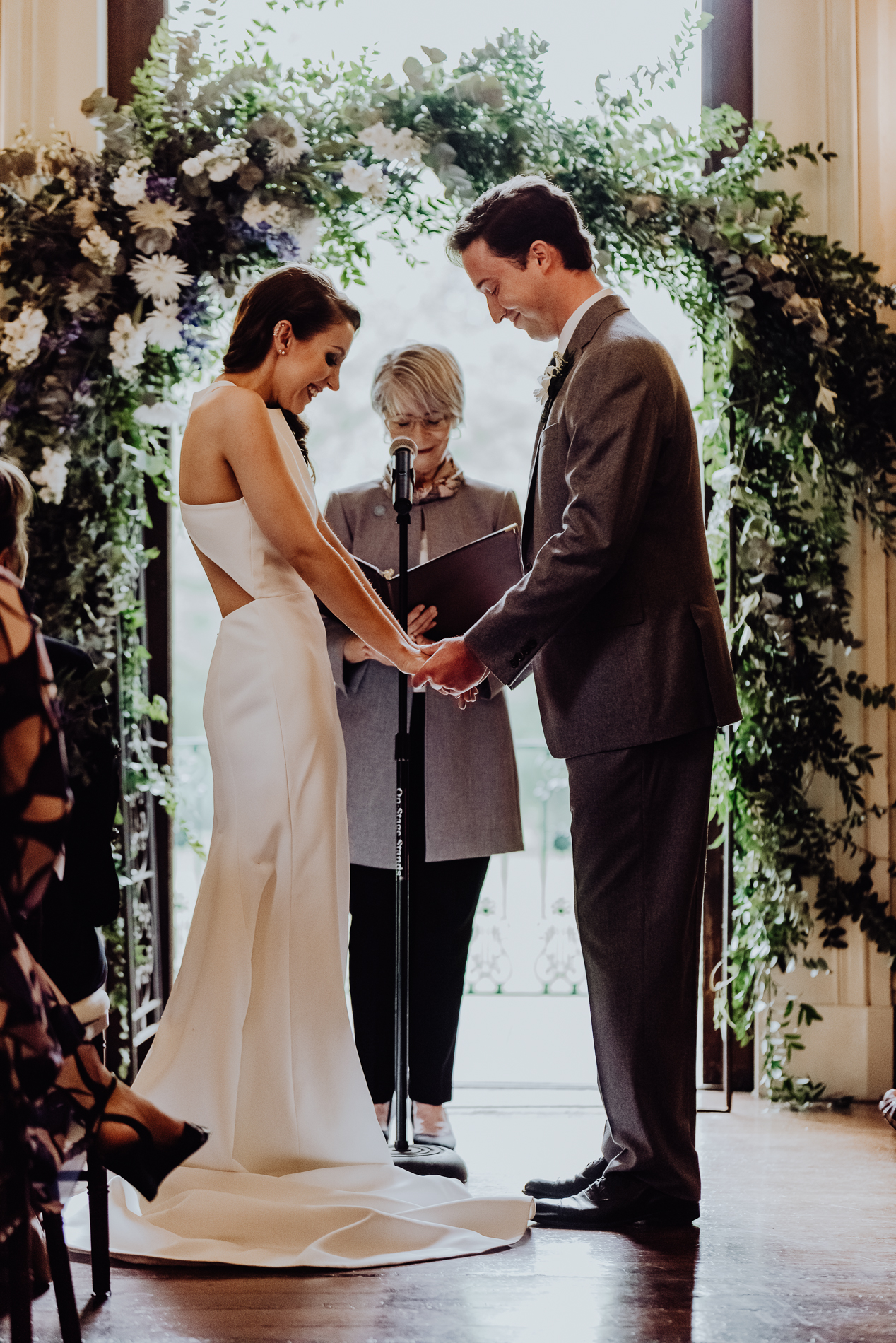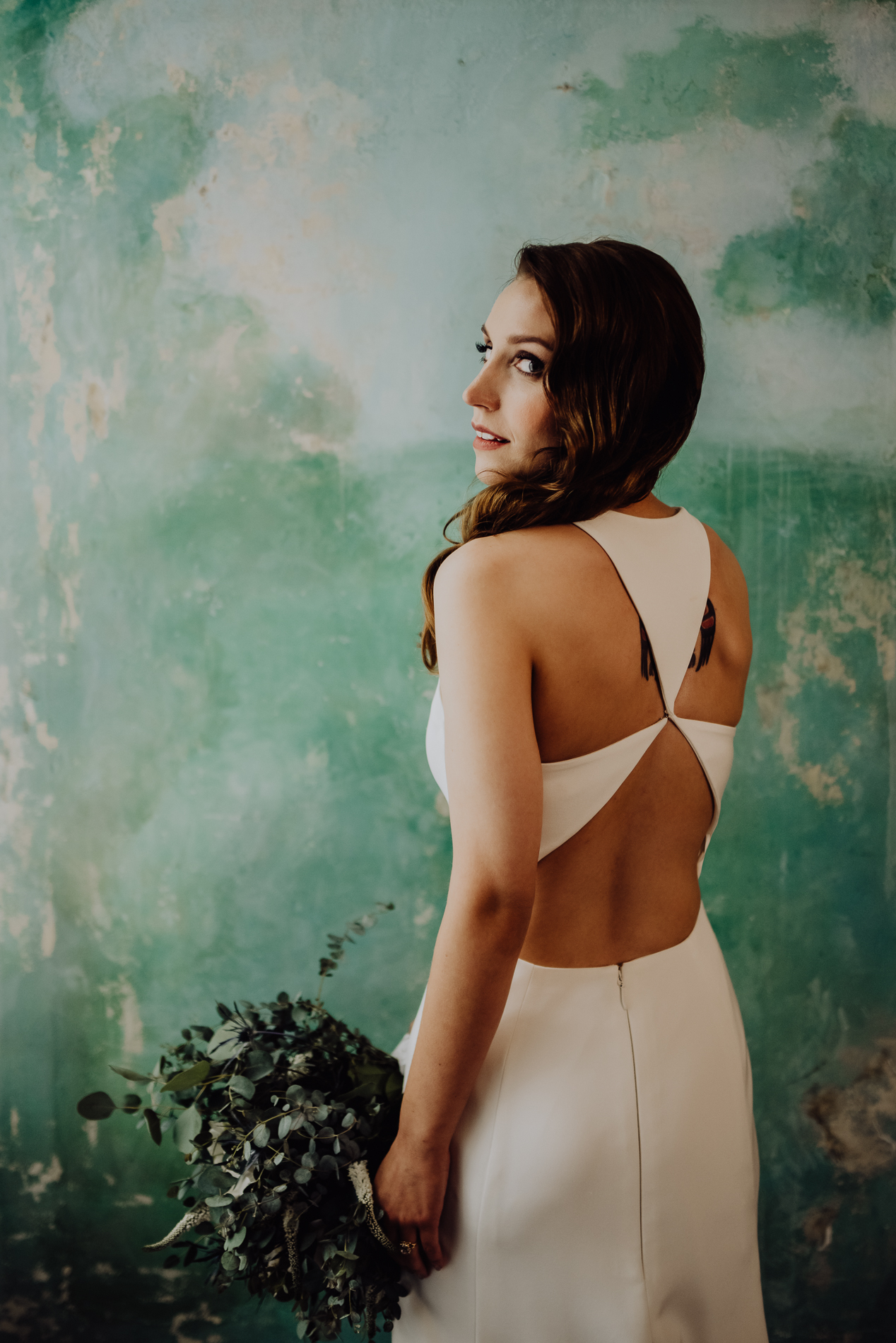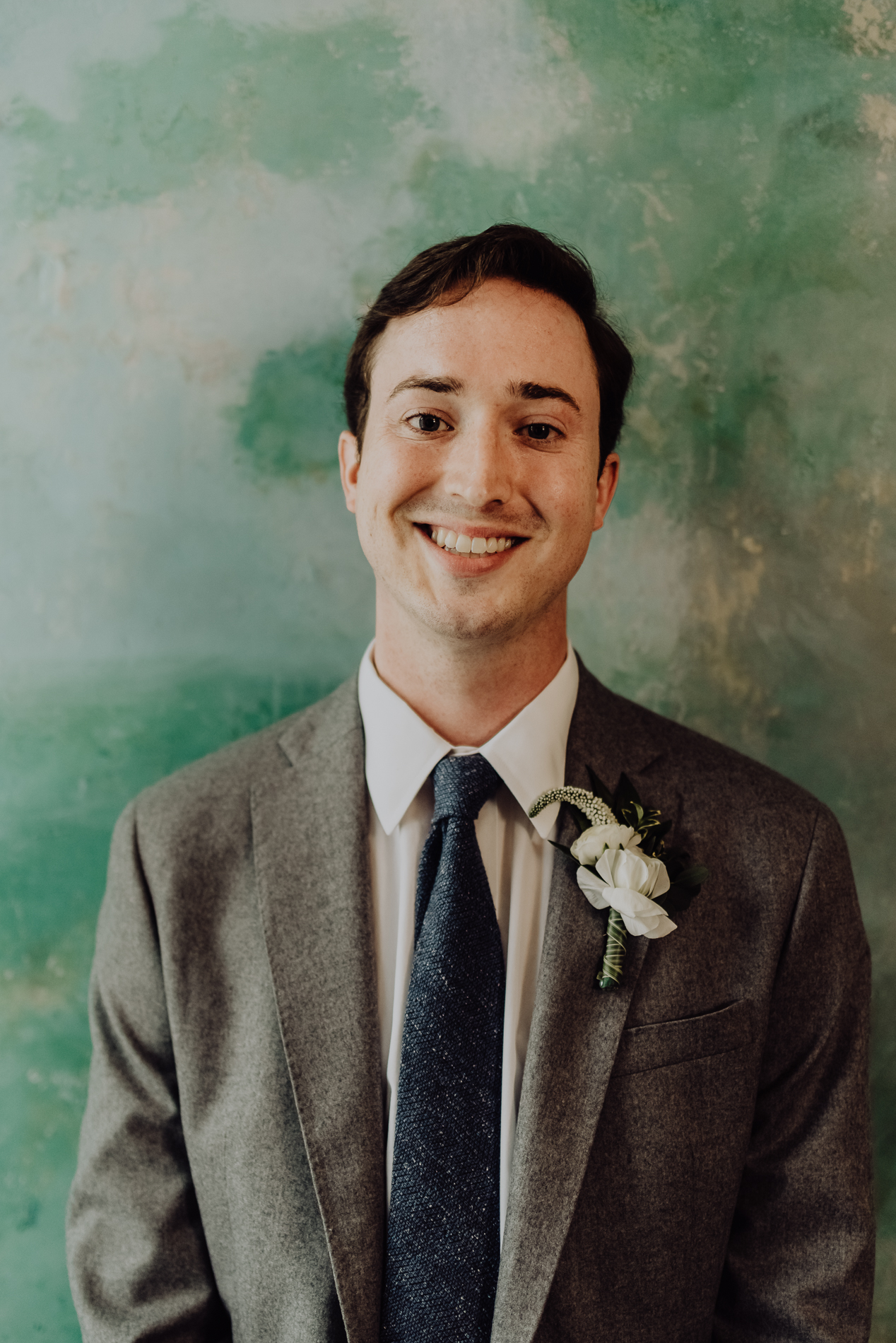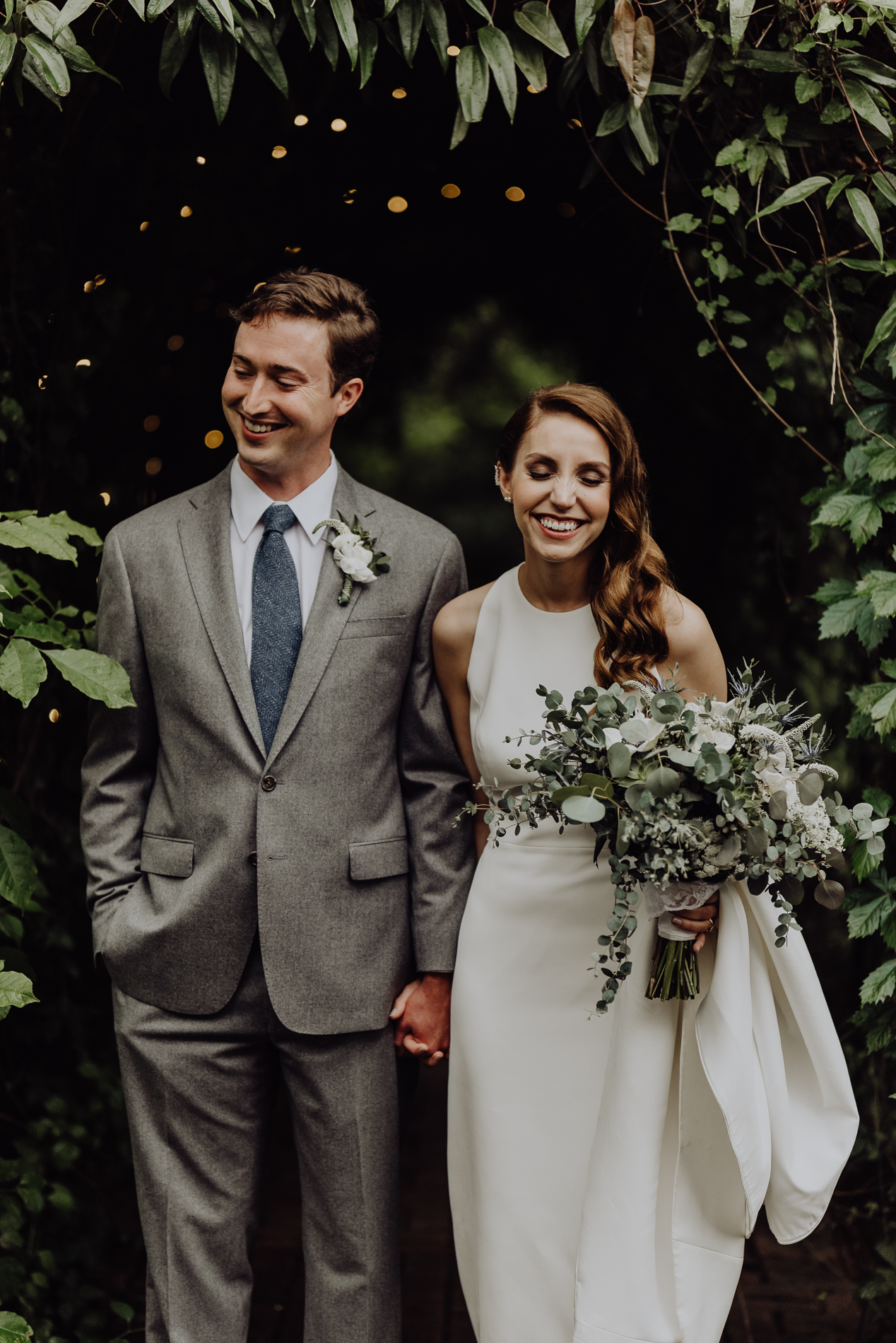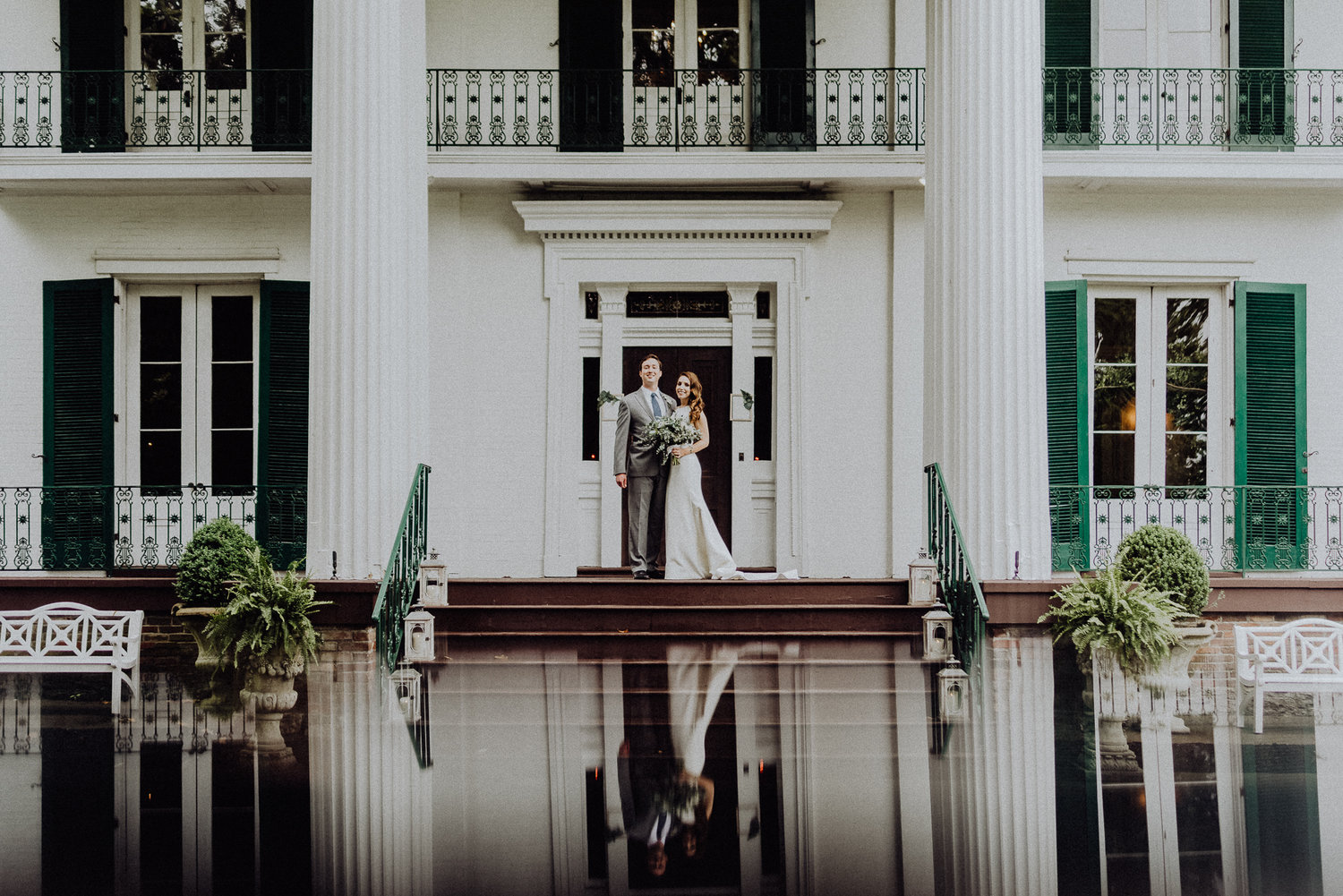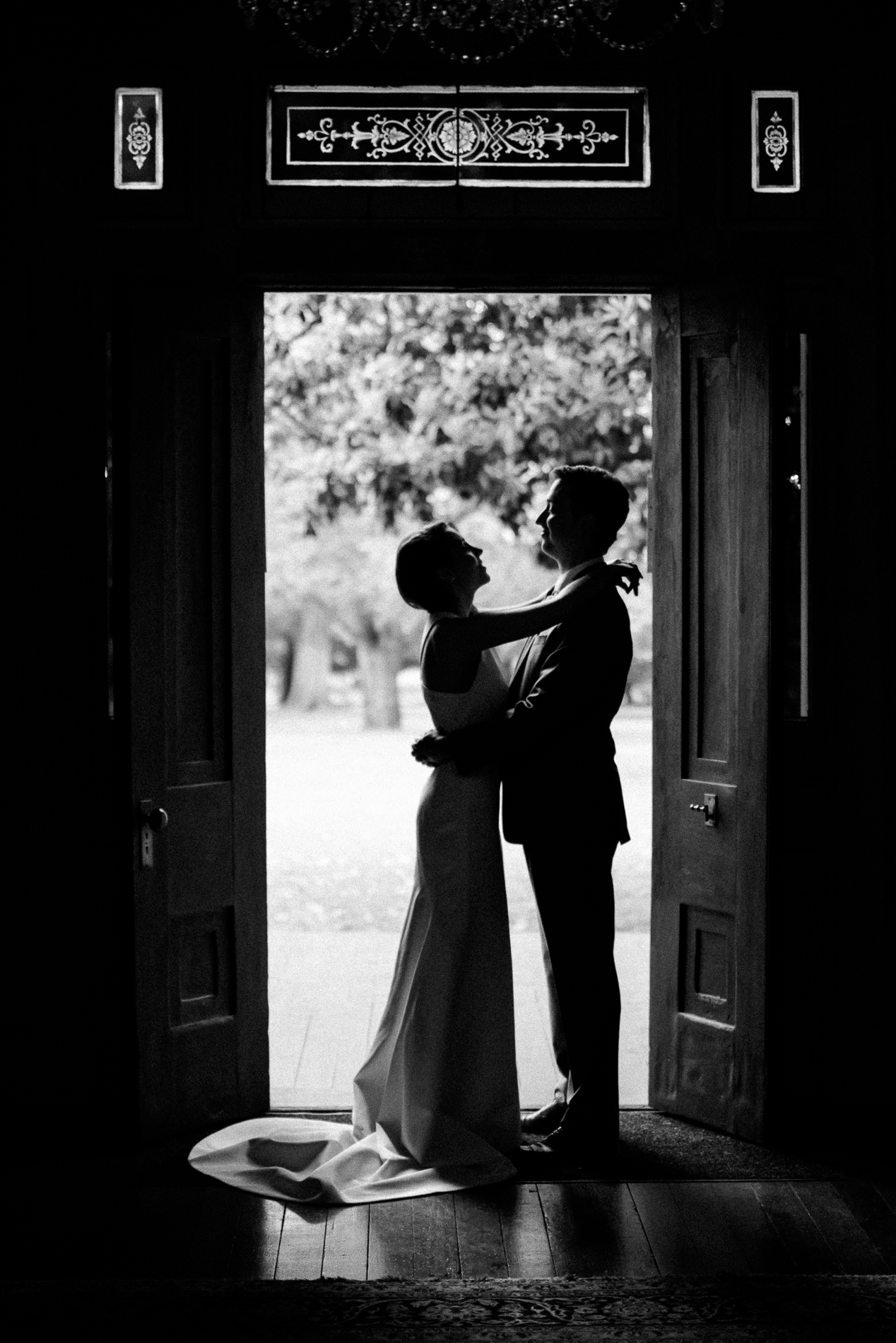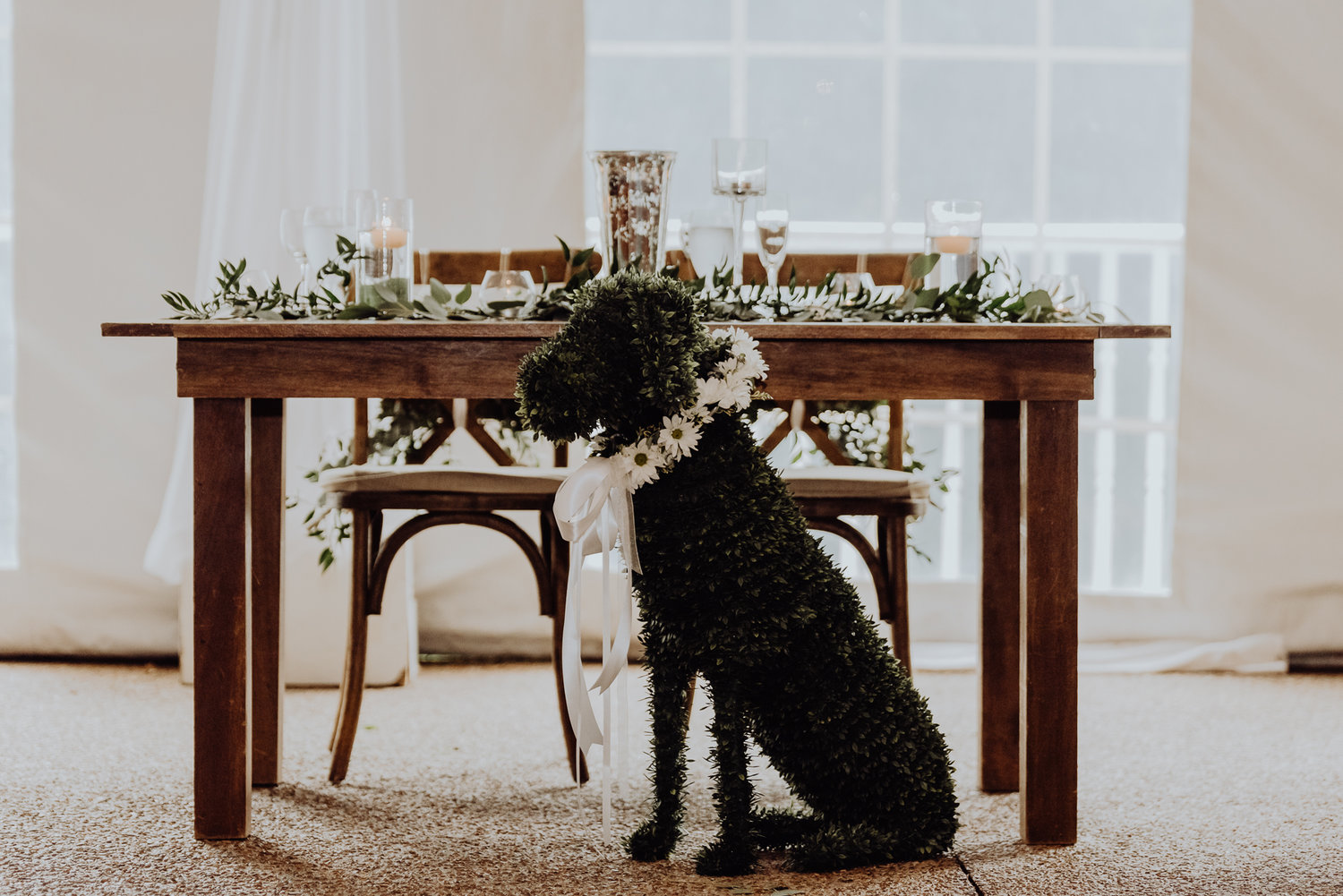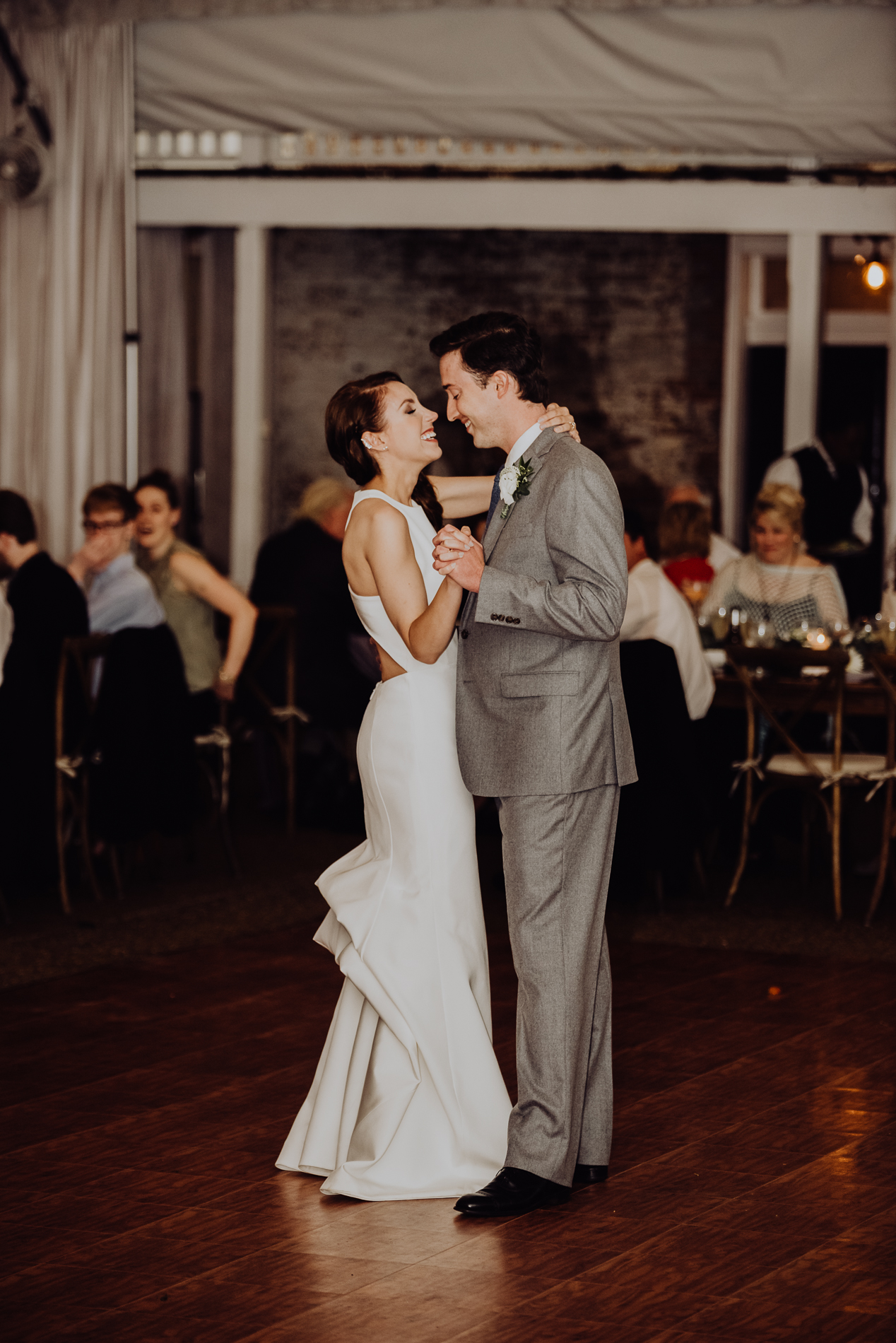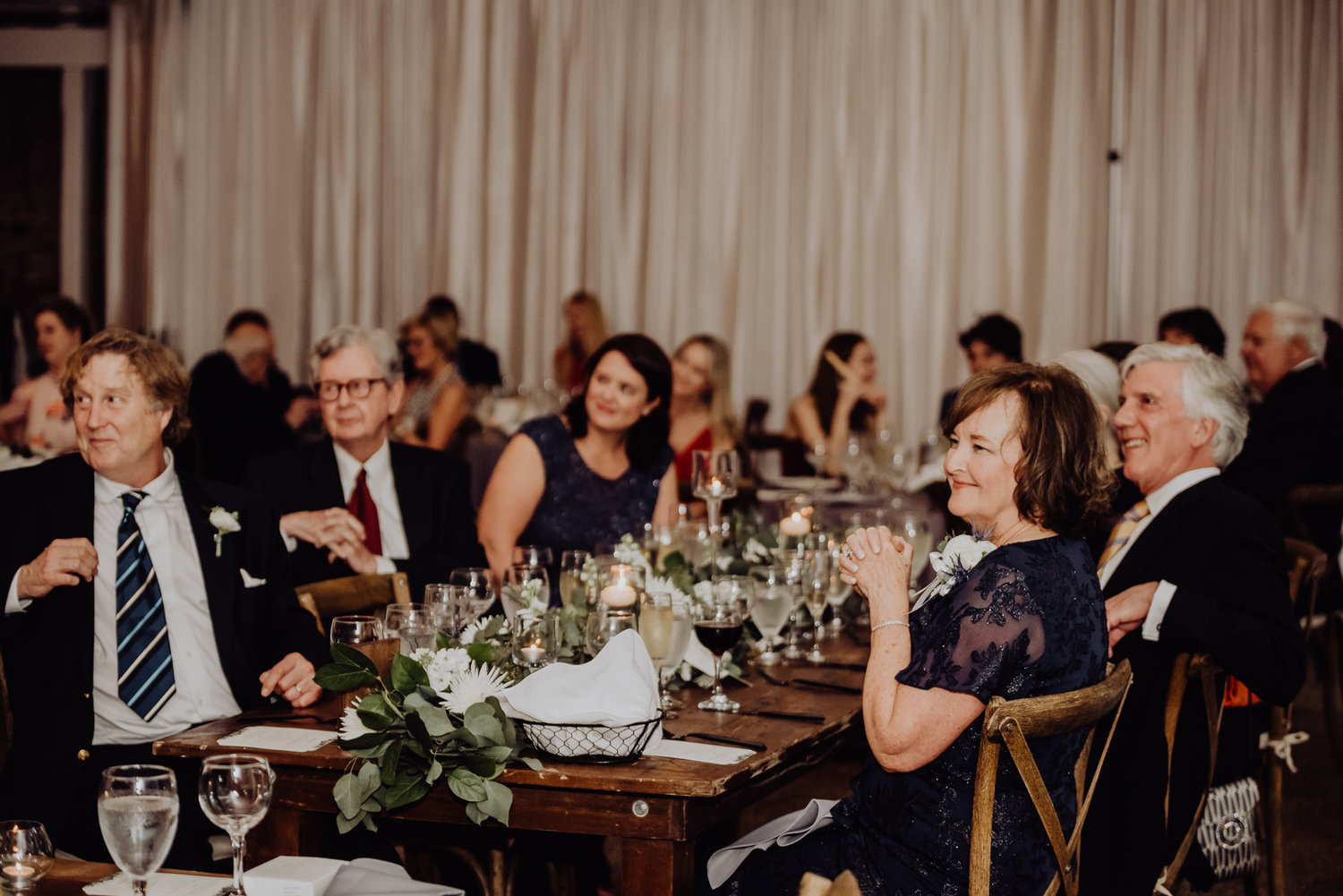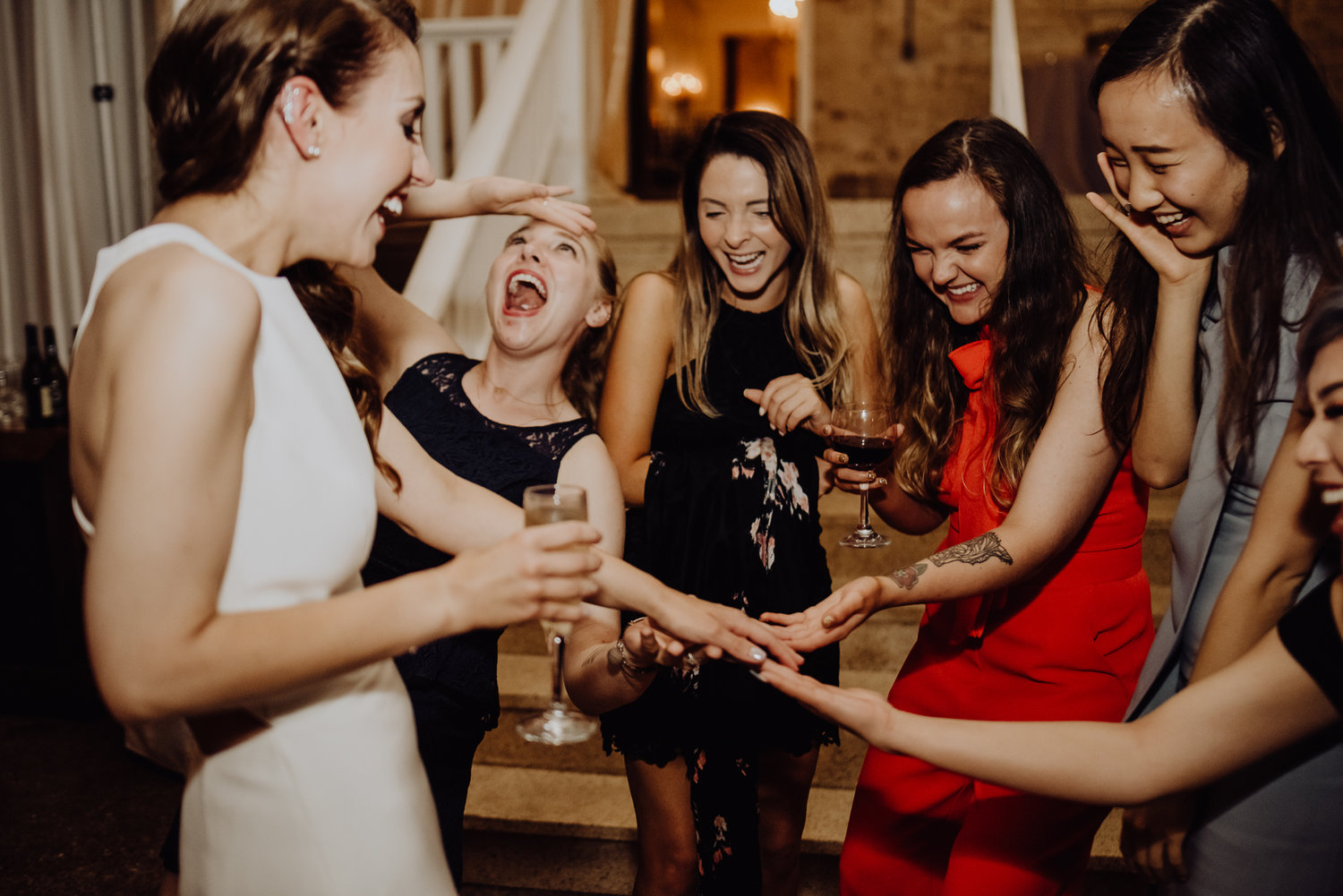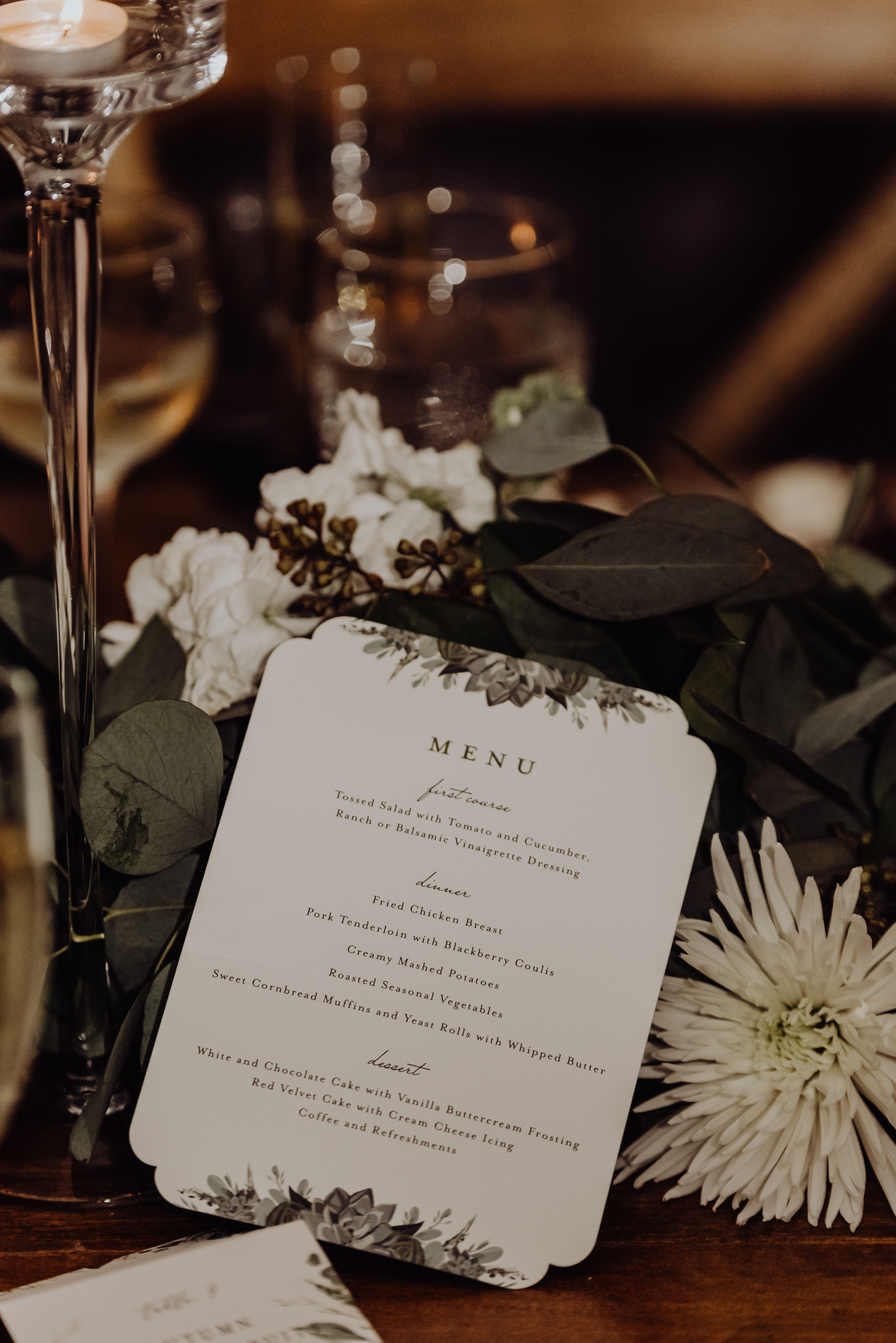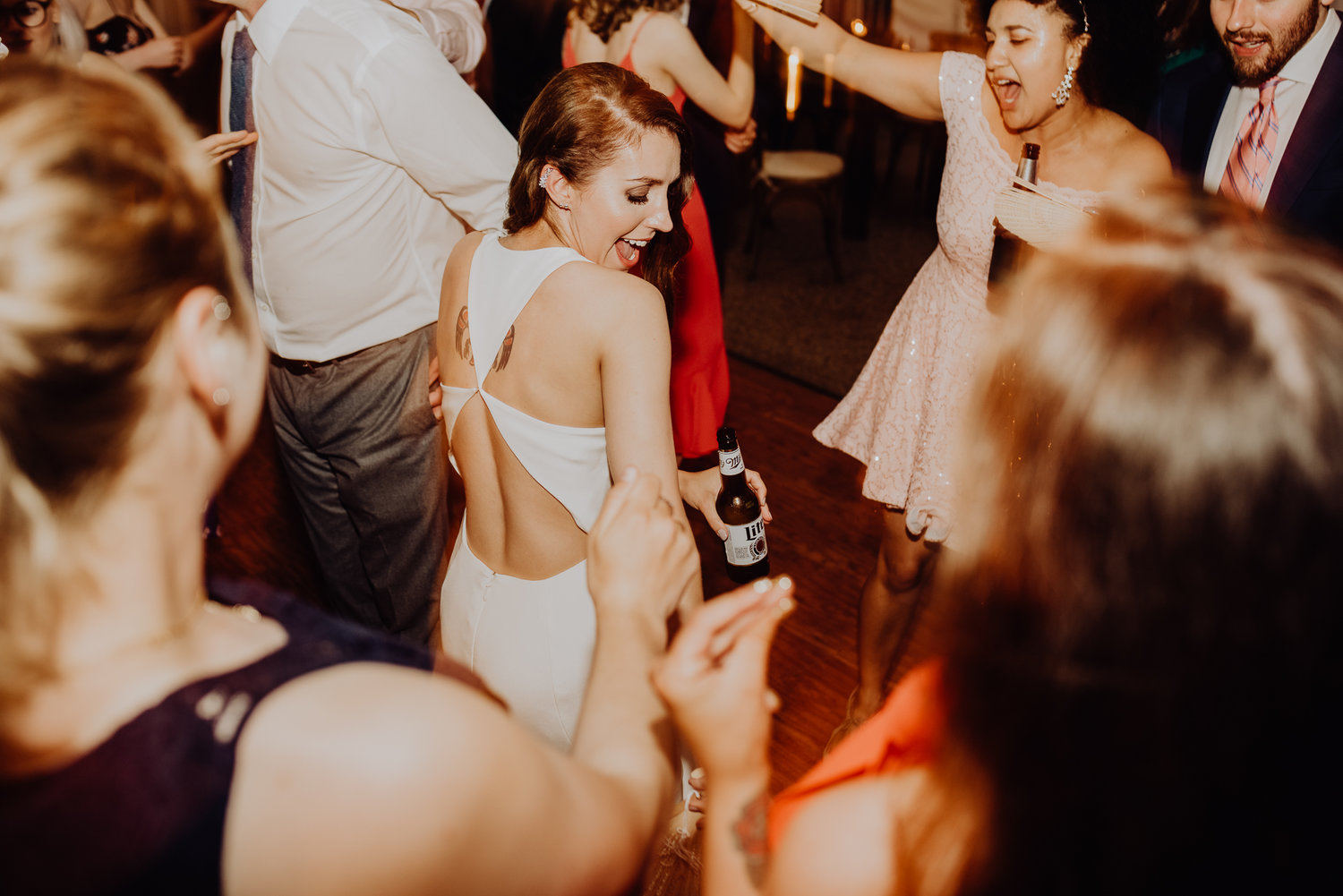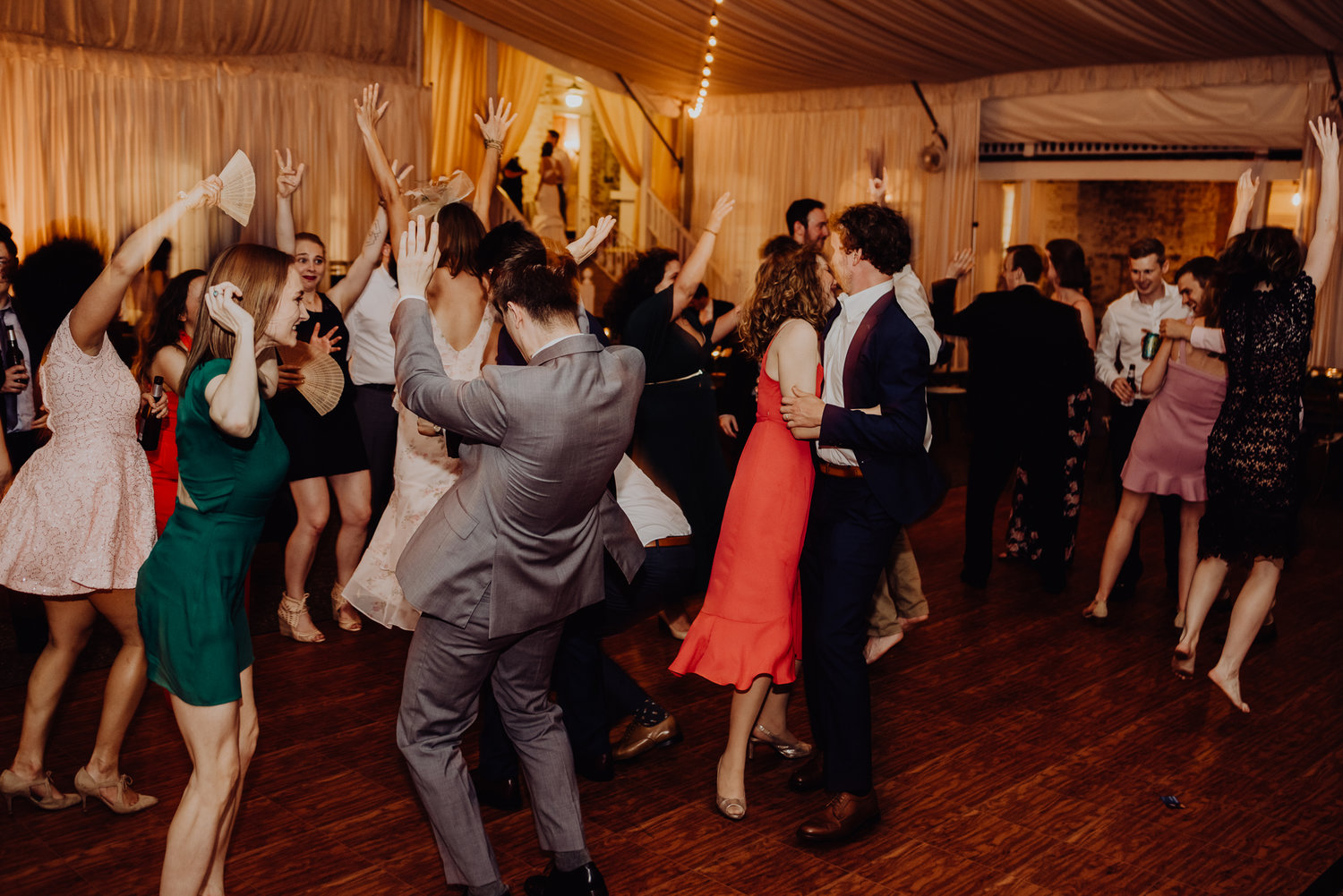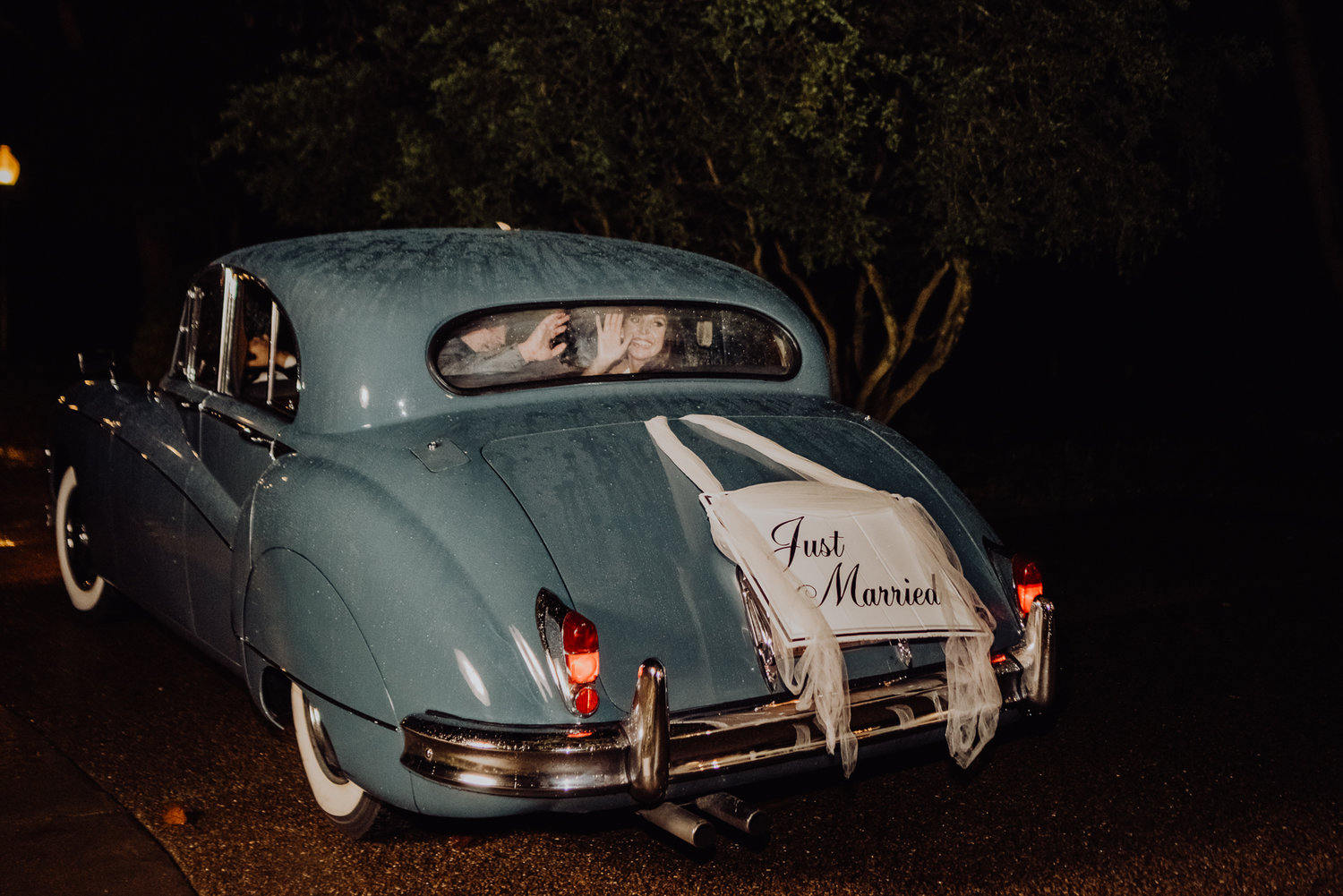 Photographer: Wilde Company
Venue- Riverwood Mansion
Officiant- Libby Lovejoy
Alcohol- RED Spirits & Wine
Ceremony Musicians- Wedding Musicians Company
DJ- DJ Chris Faulk
Catering- 8 Lavender Lane Events
Floral- Enchanted Florist
Makeup- One10 Beauty
Getaway Car- Matchless Transportation