We are obsessed with this beautiful Fall dinner at the fabulous Billy Goat Hill Retreat!
Everything was designed beautifully for this gorgeous September night! The gold plates with the cream table runners and stunning fall hues within the florals made for the perfect autumn dinner vibes. The barn at Billy Goat Hill Retreat served as the perfect locale for the barbecue dinner for the couple and their closest friends and family!
We cannot say enough great things about Billy Goat Hill Retreat!  Below are some wonderful benefits of using this awesome venue for your big day or event!
Billy Goat Hill Retreat is located on 5 secluded acres in Lebanon Tennessee near Nashville. It has a beautiful barn for your special day or any event and a cabin with three bedrooms that are included for your event.  Fun fact: Billy Goat HIll Retreat has served as a location for many music videos including Montgomery Gentry, Bryce Mauldin and others!
Billy Goat Hill Retreat offers so many things for your big day within a reasonable price! They offer a three day stay which includes the barn and cabin for up to 70 people for $4,500. You can stay at the cabin with your wedding party, get ready and walk down the stairs to your wedding alter on your special day. You can spend the night and enjoy your evening with no worries. Billy Goat Hill Retreat offers parking, cabin, barn, very clean outdoor restrooms and make up mirrors in every room. They can even assist with any additional items you may need such as table, chairs, linens, etc.
They also have catering options provided by the lovely owner Chef Jill Perry and have completely customizable rates and menus.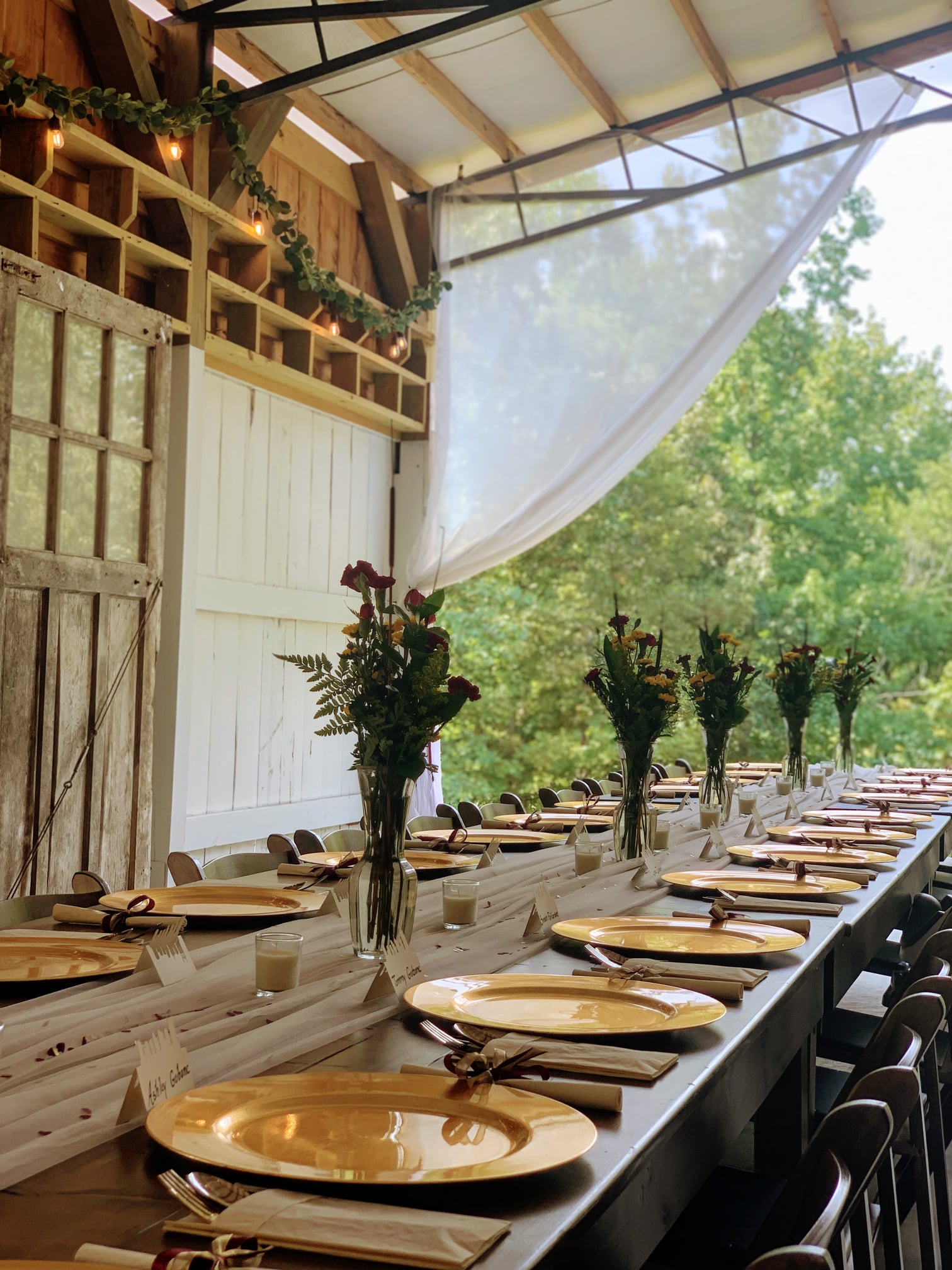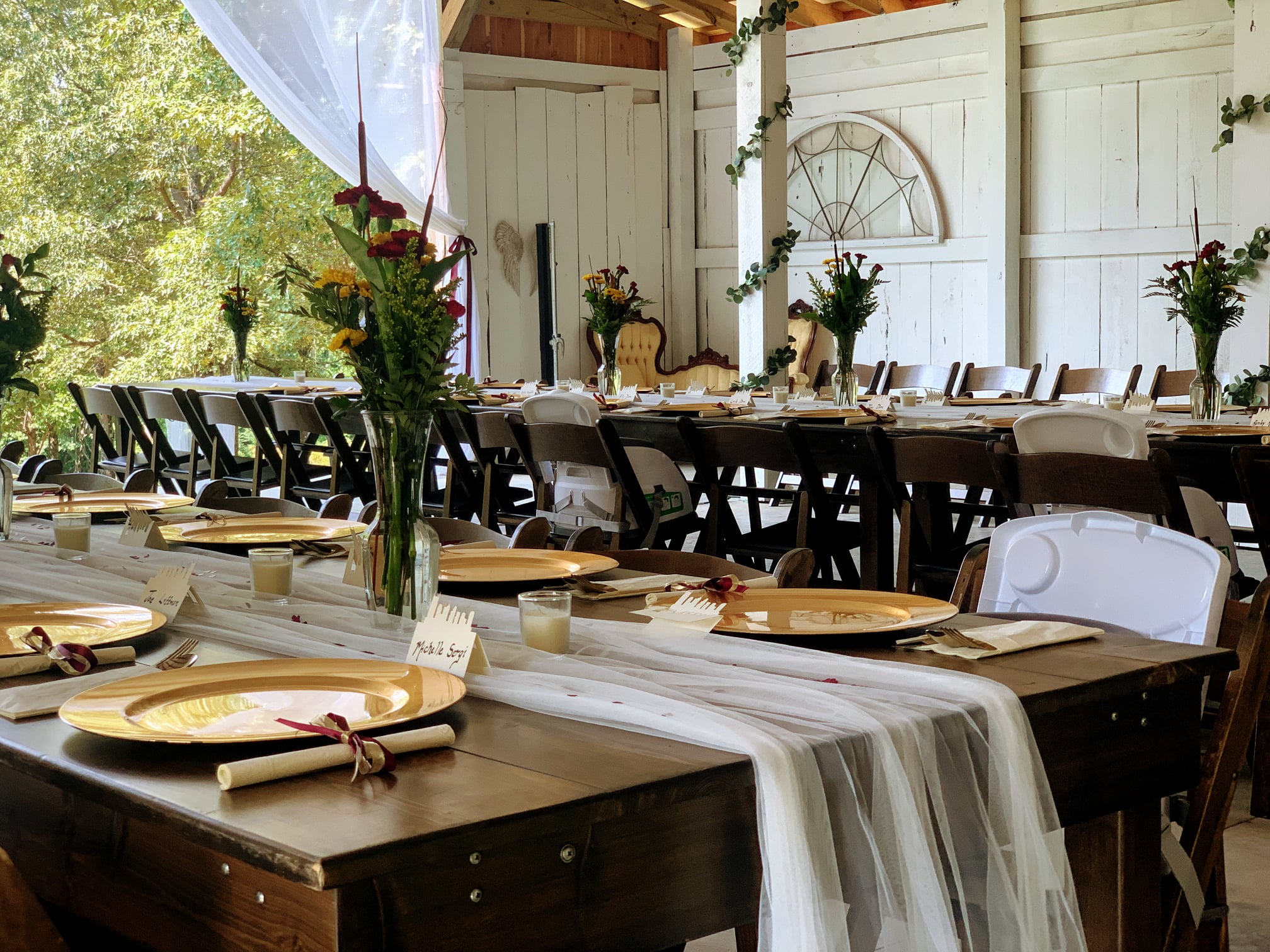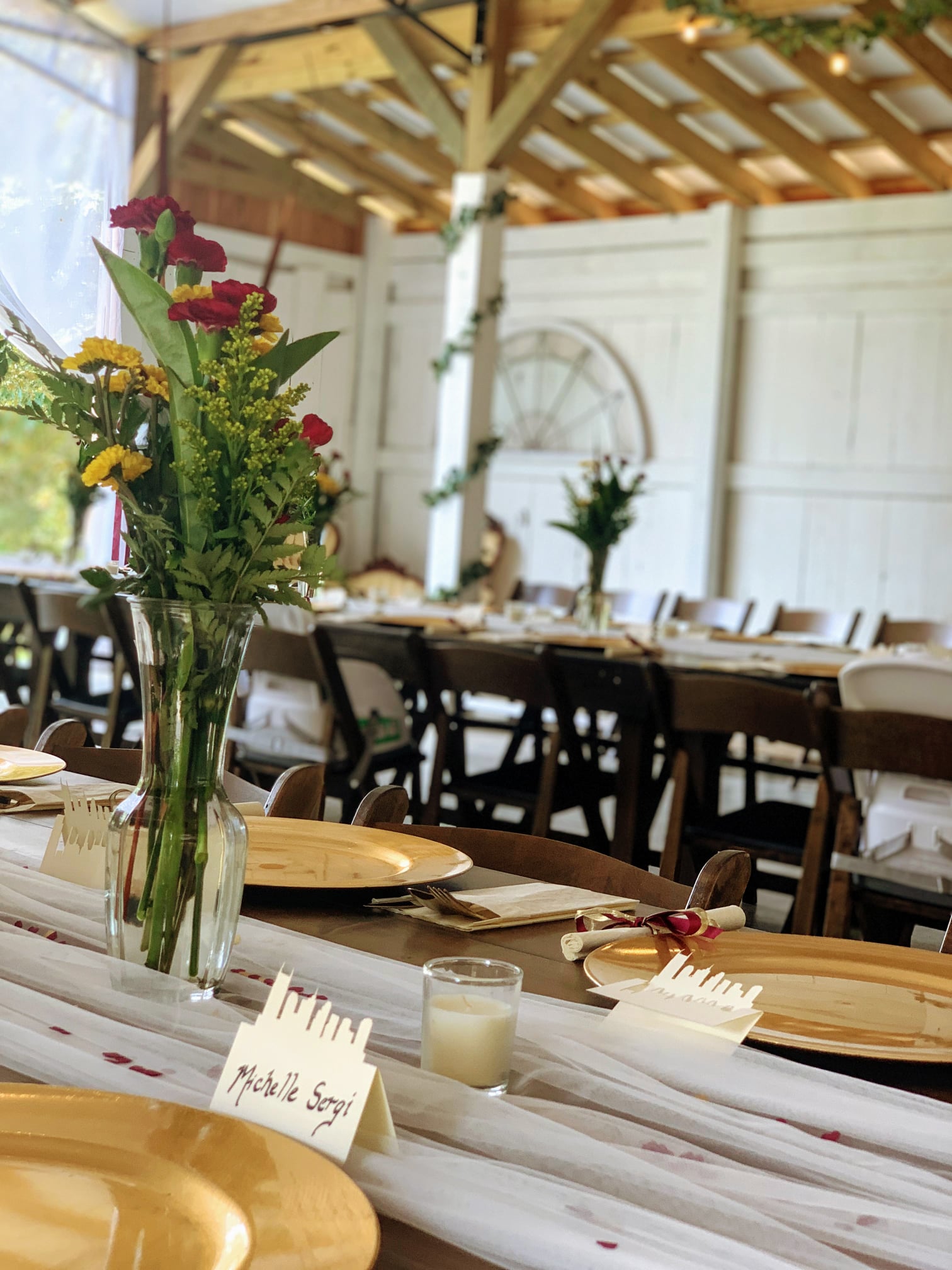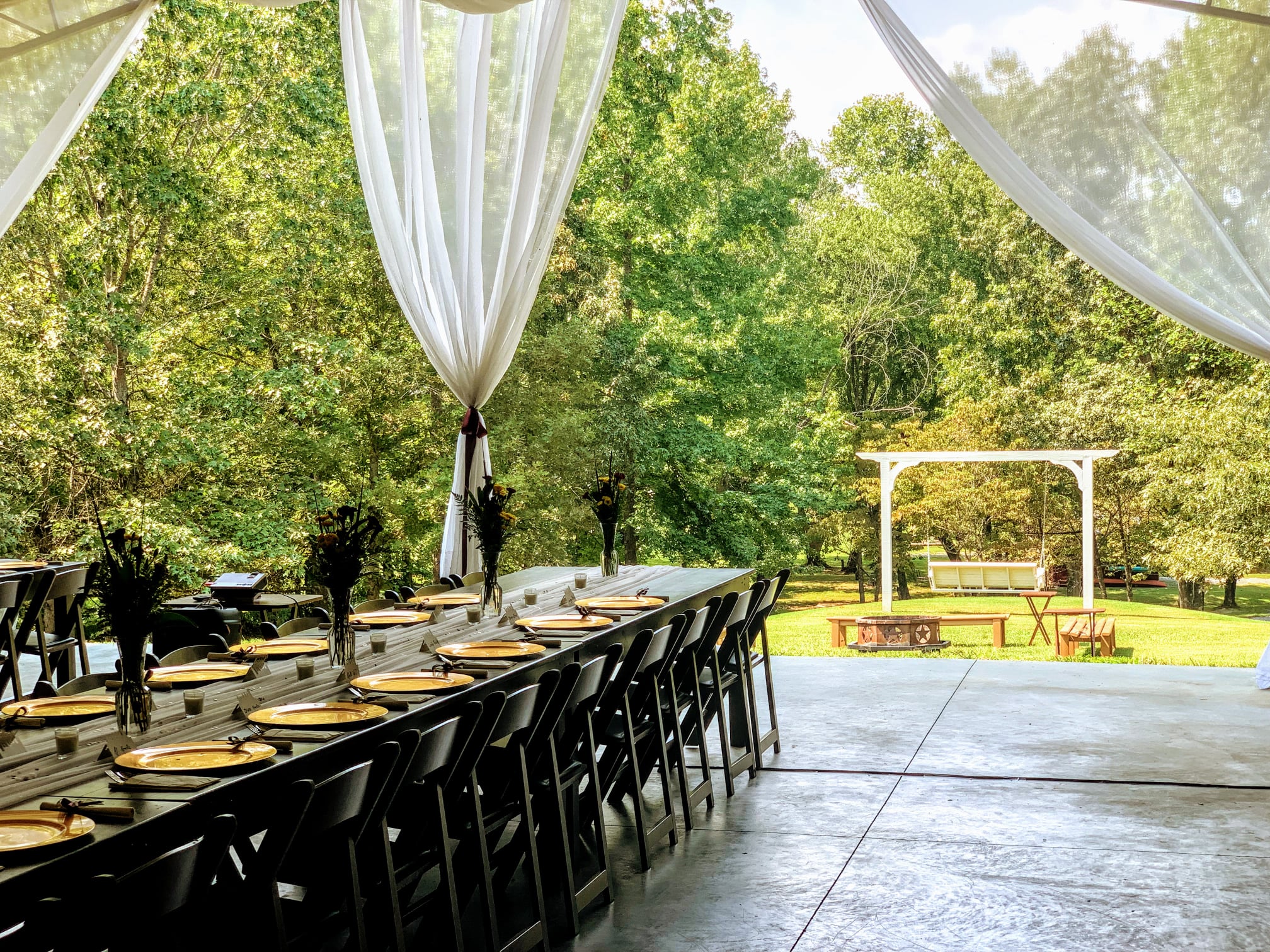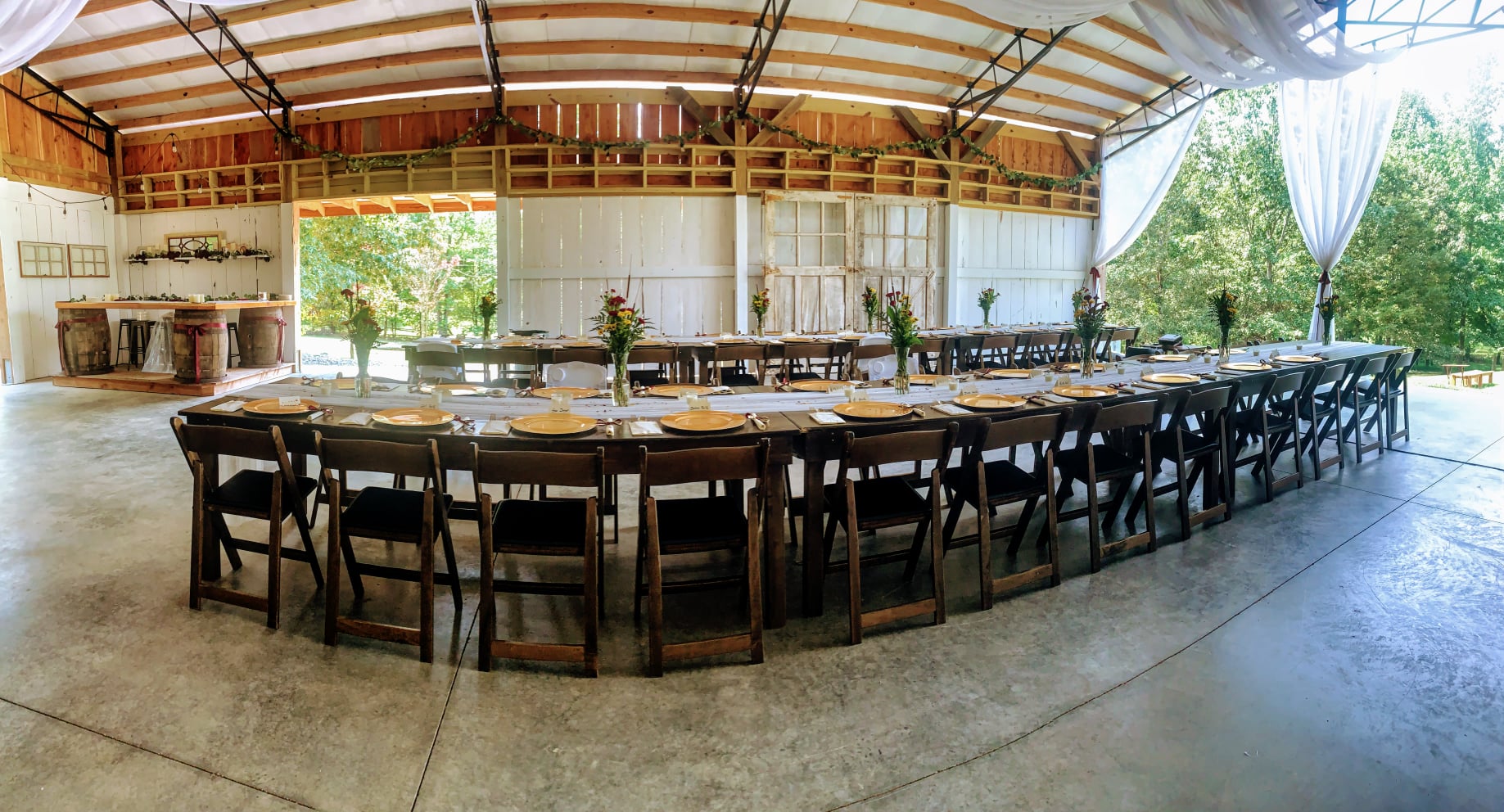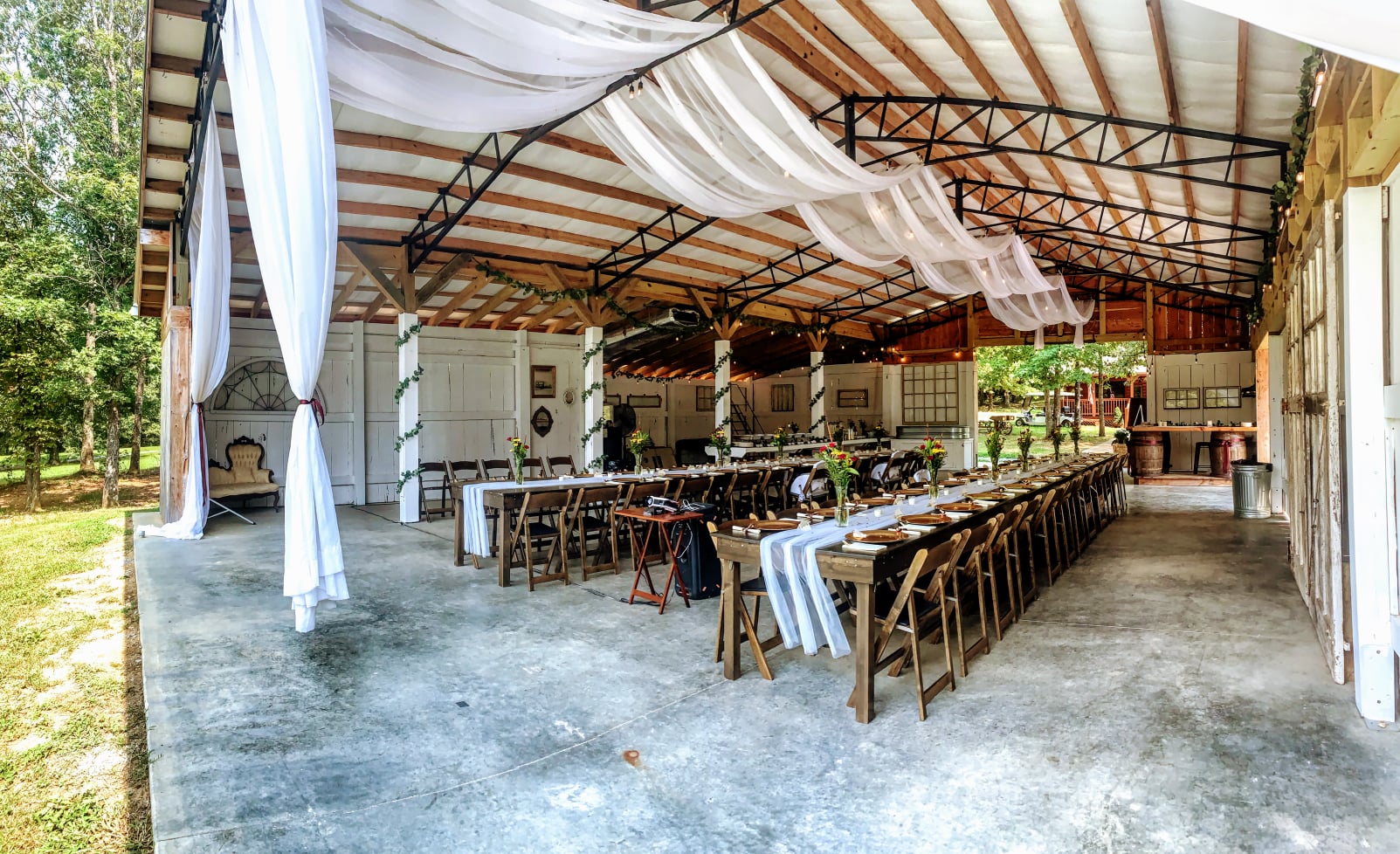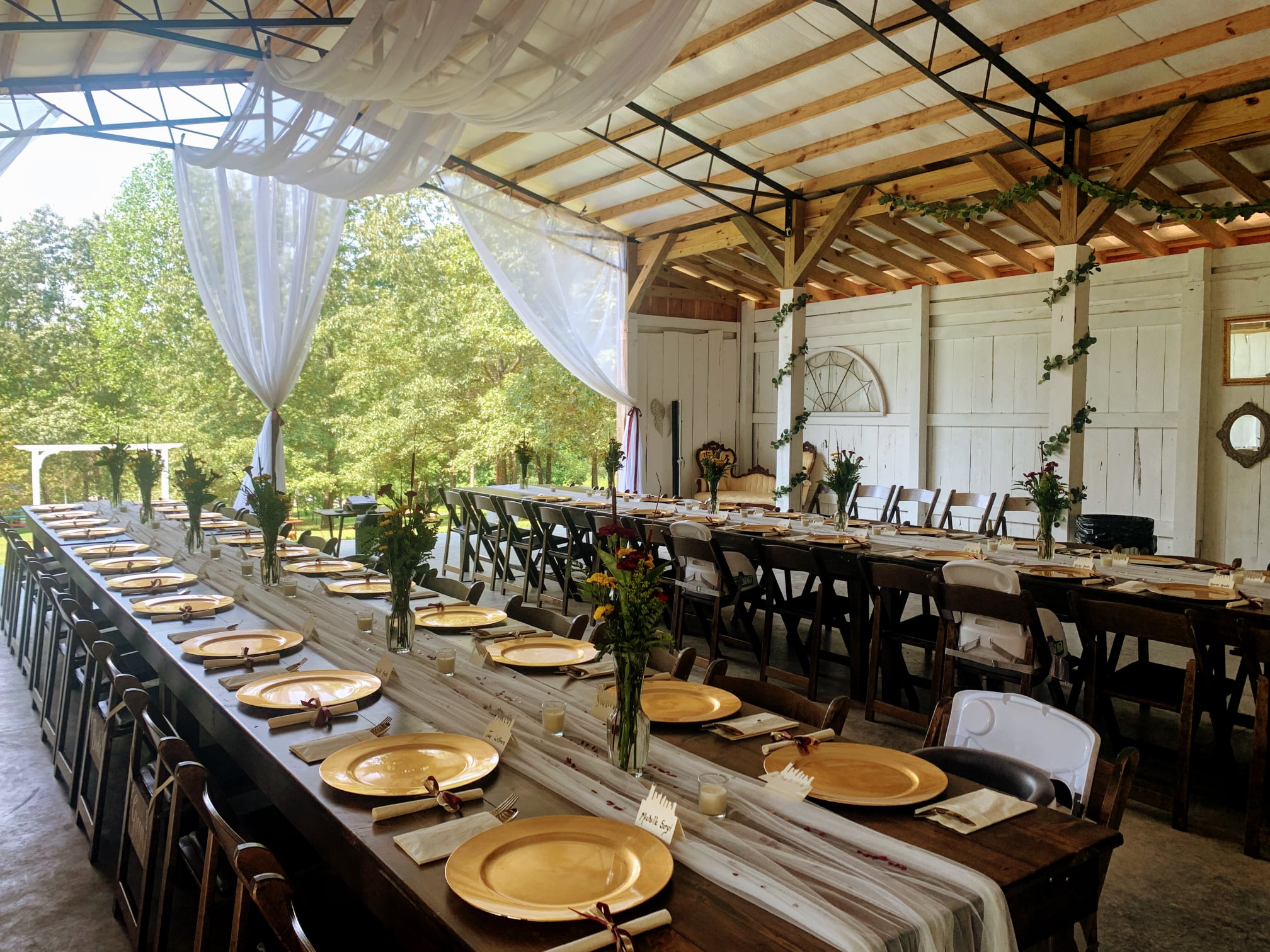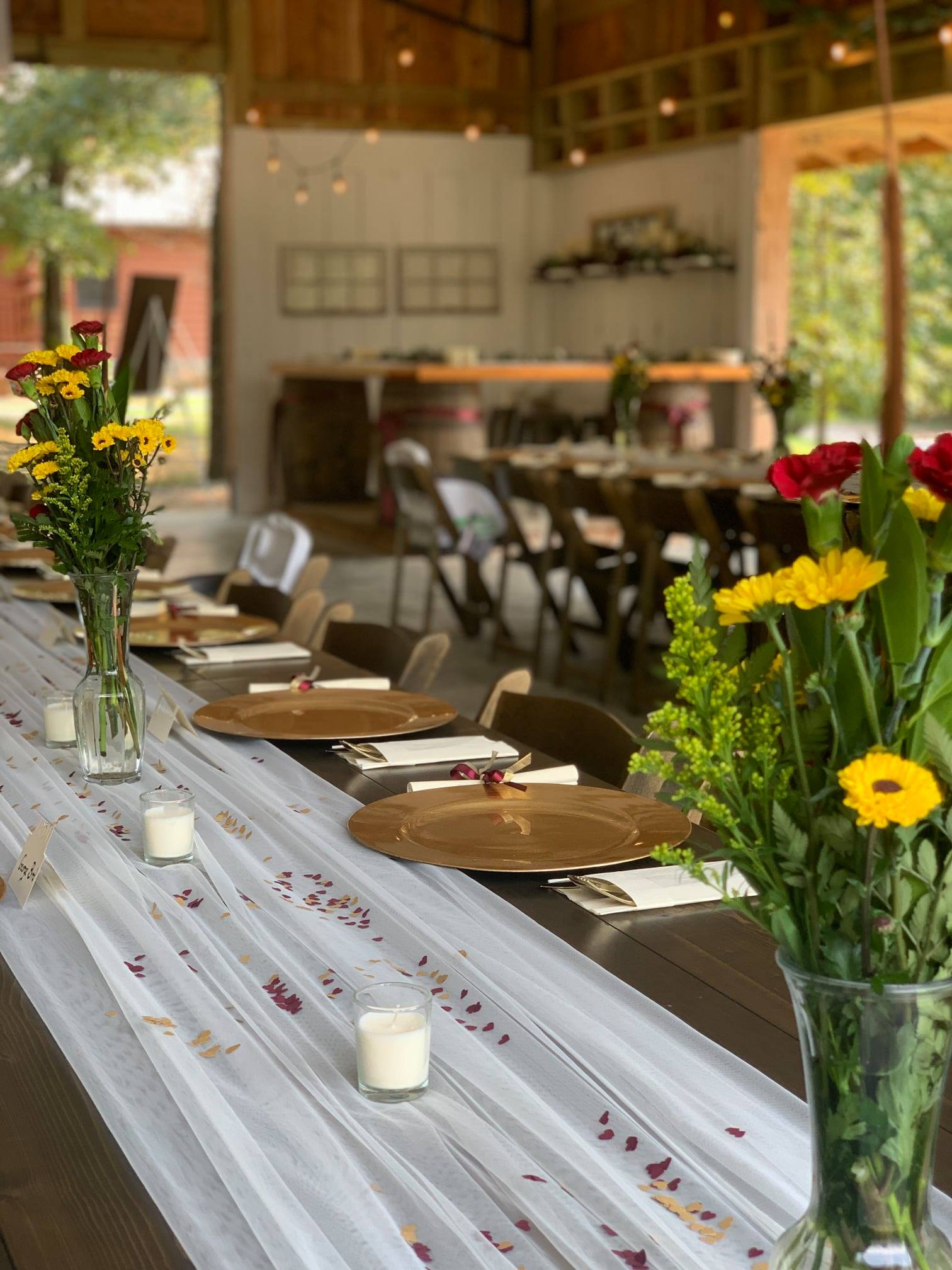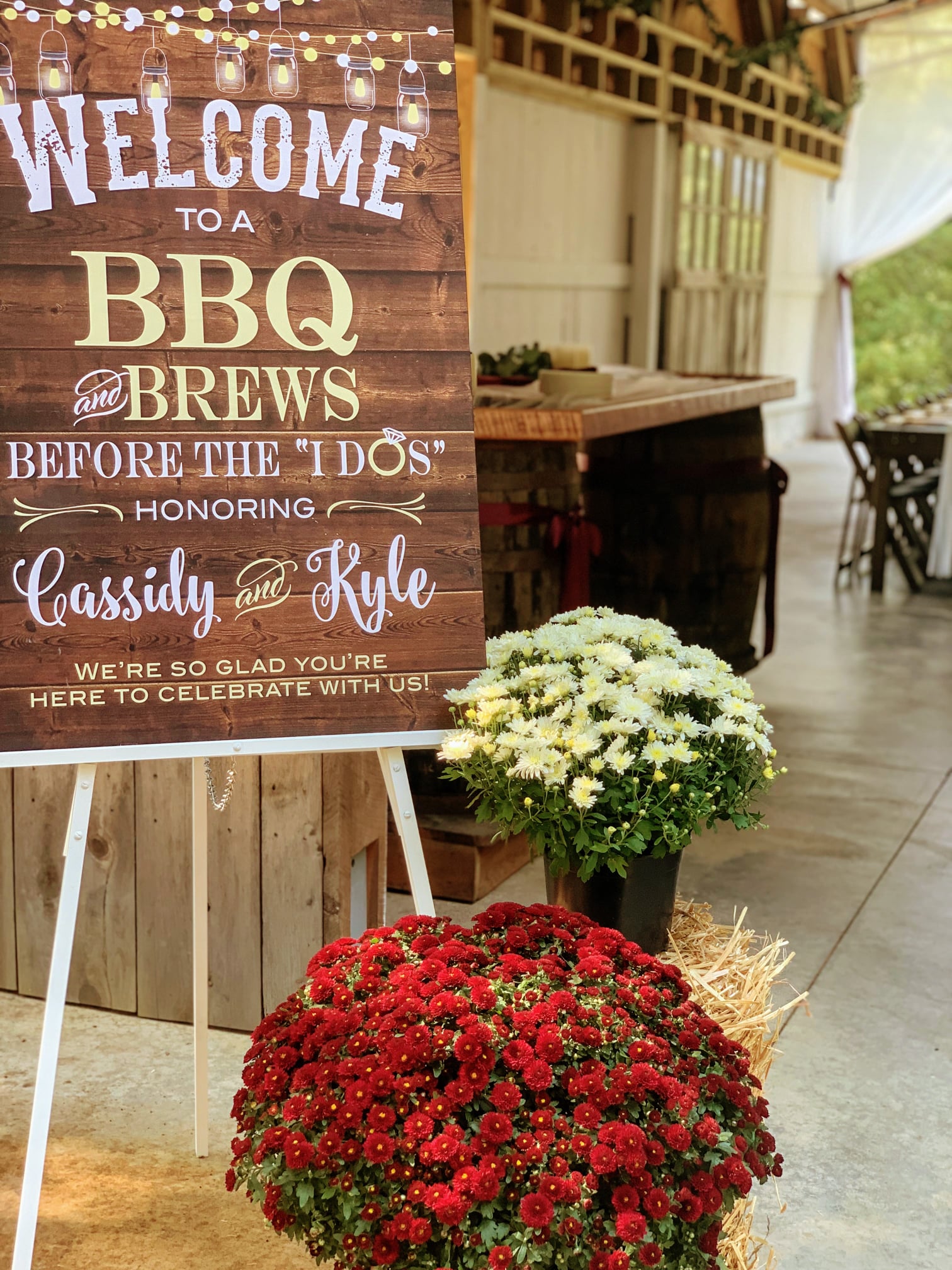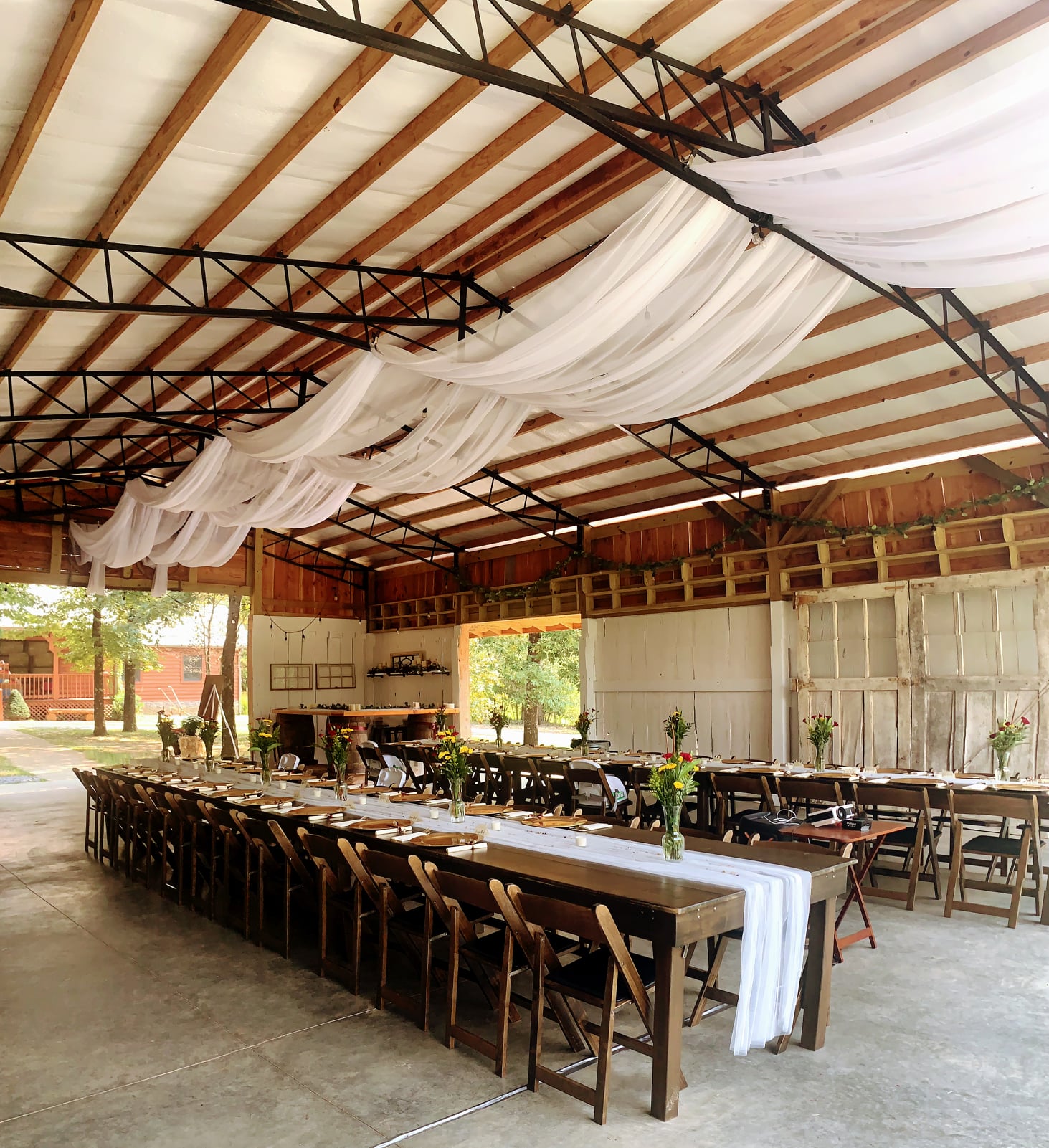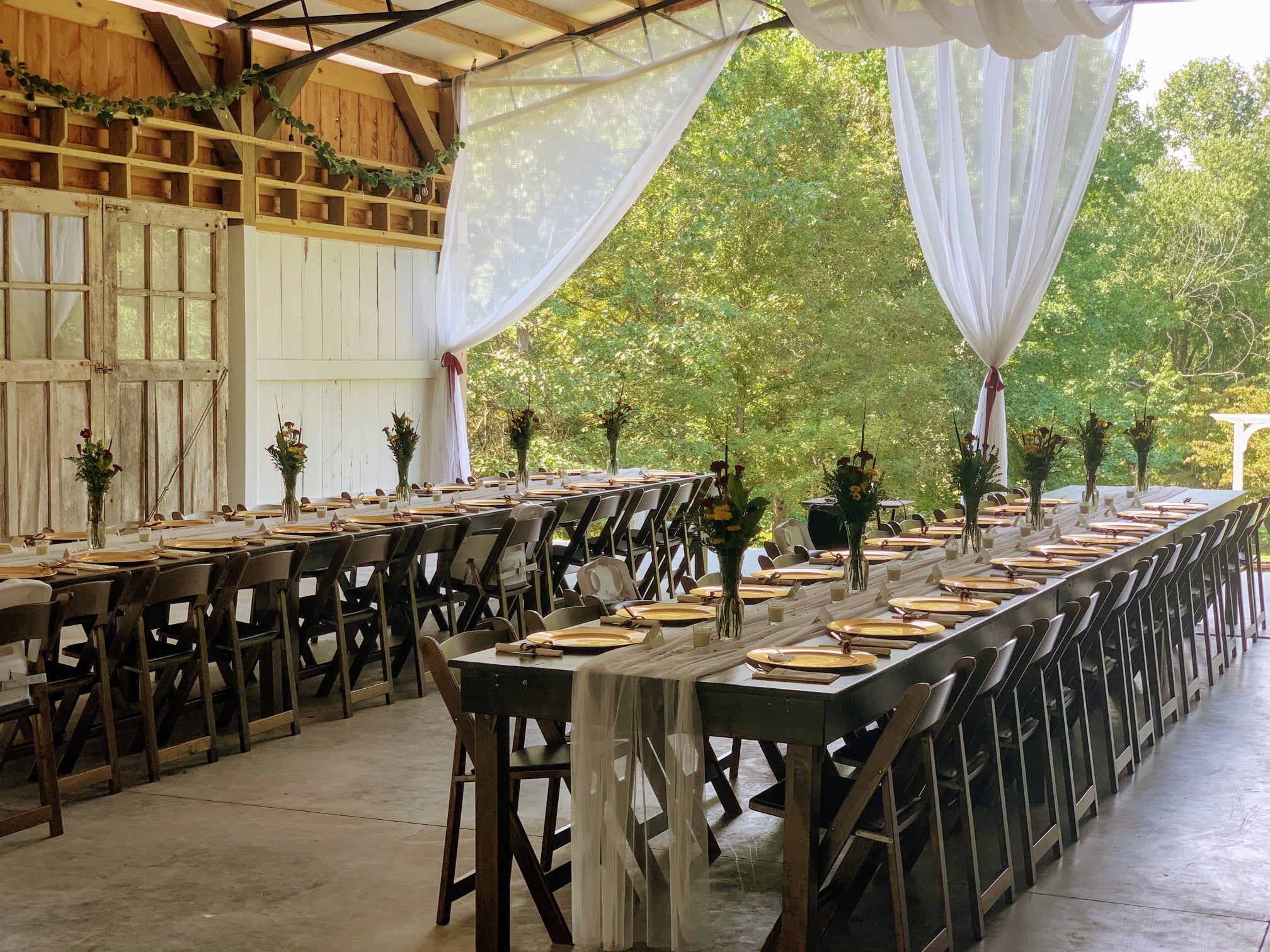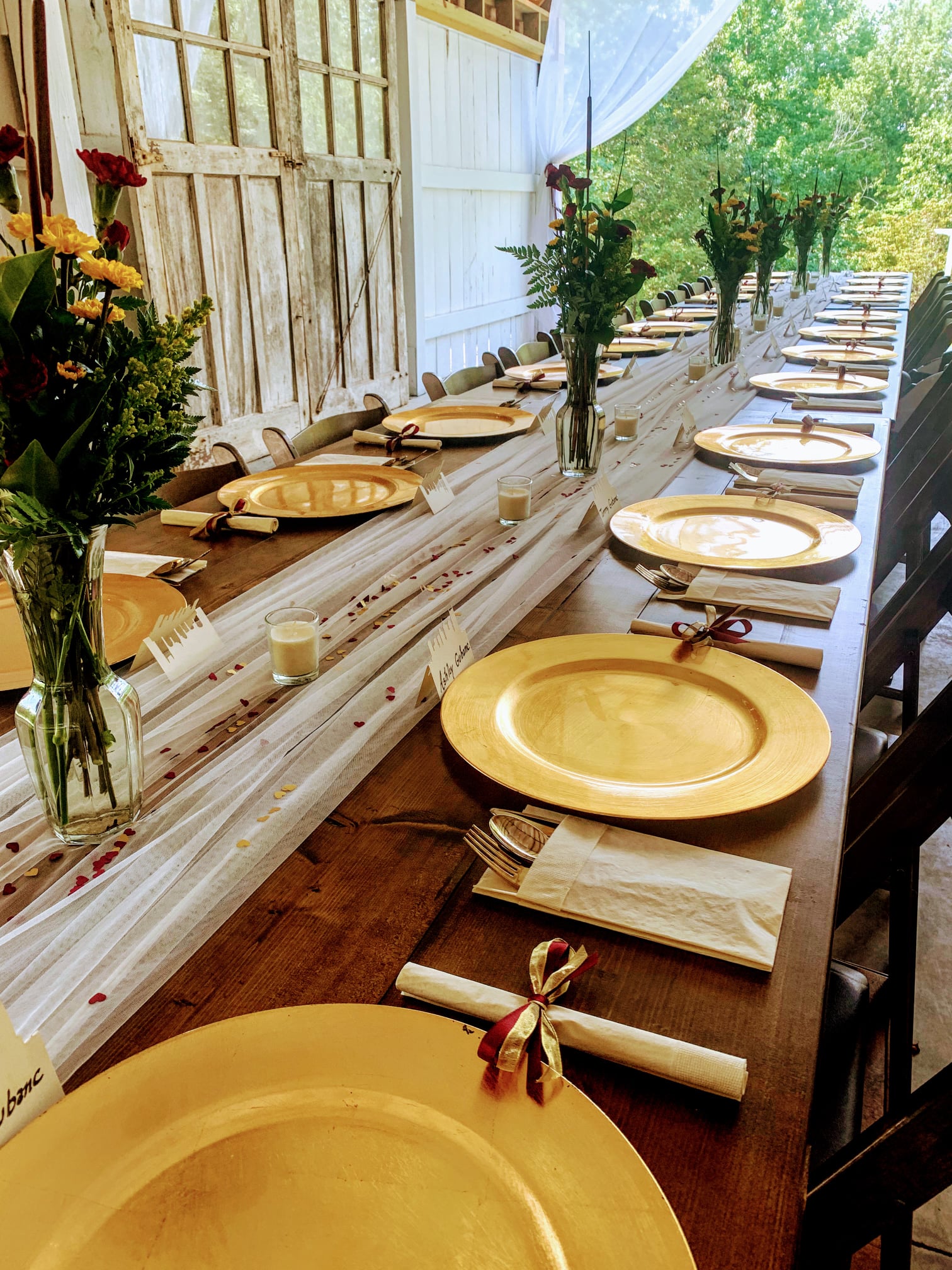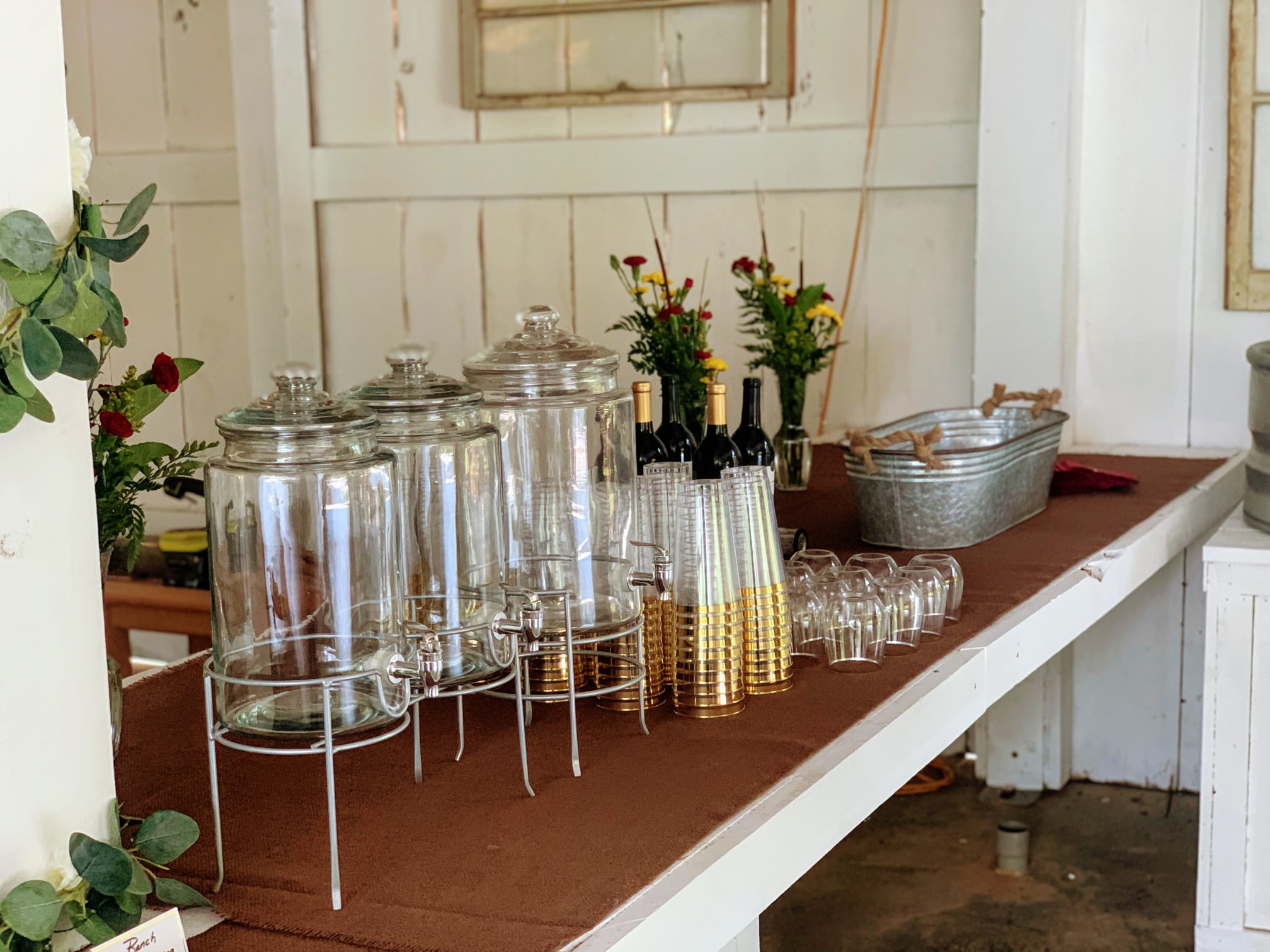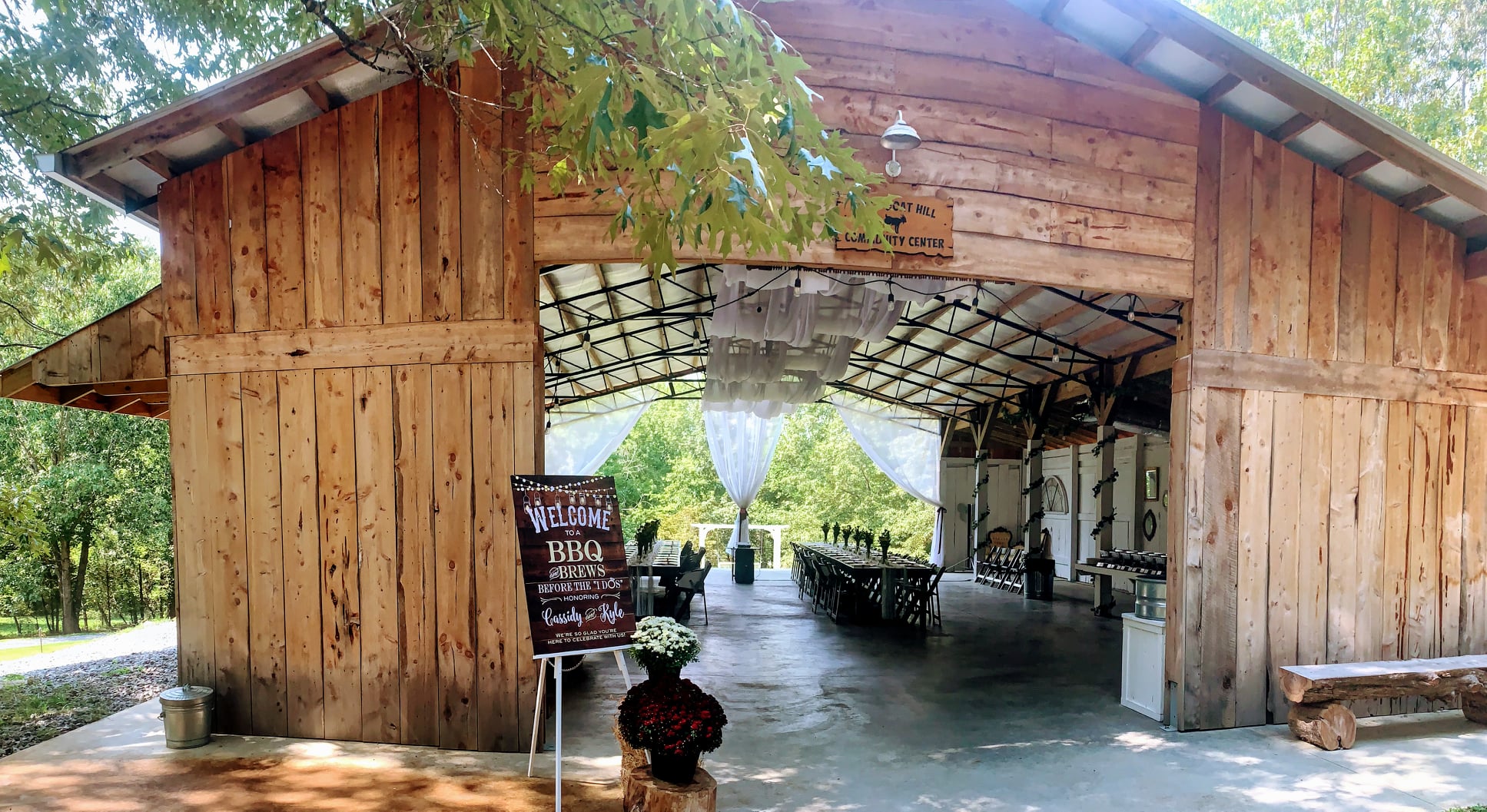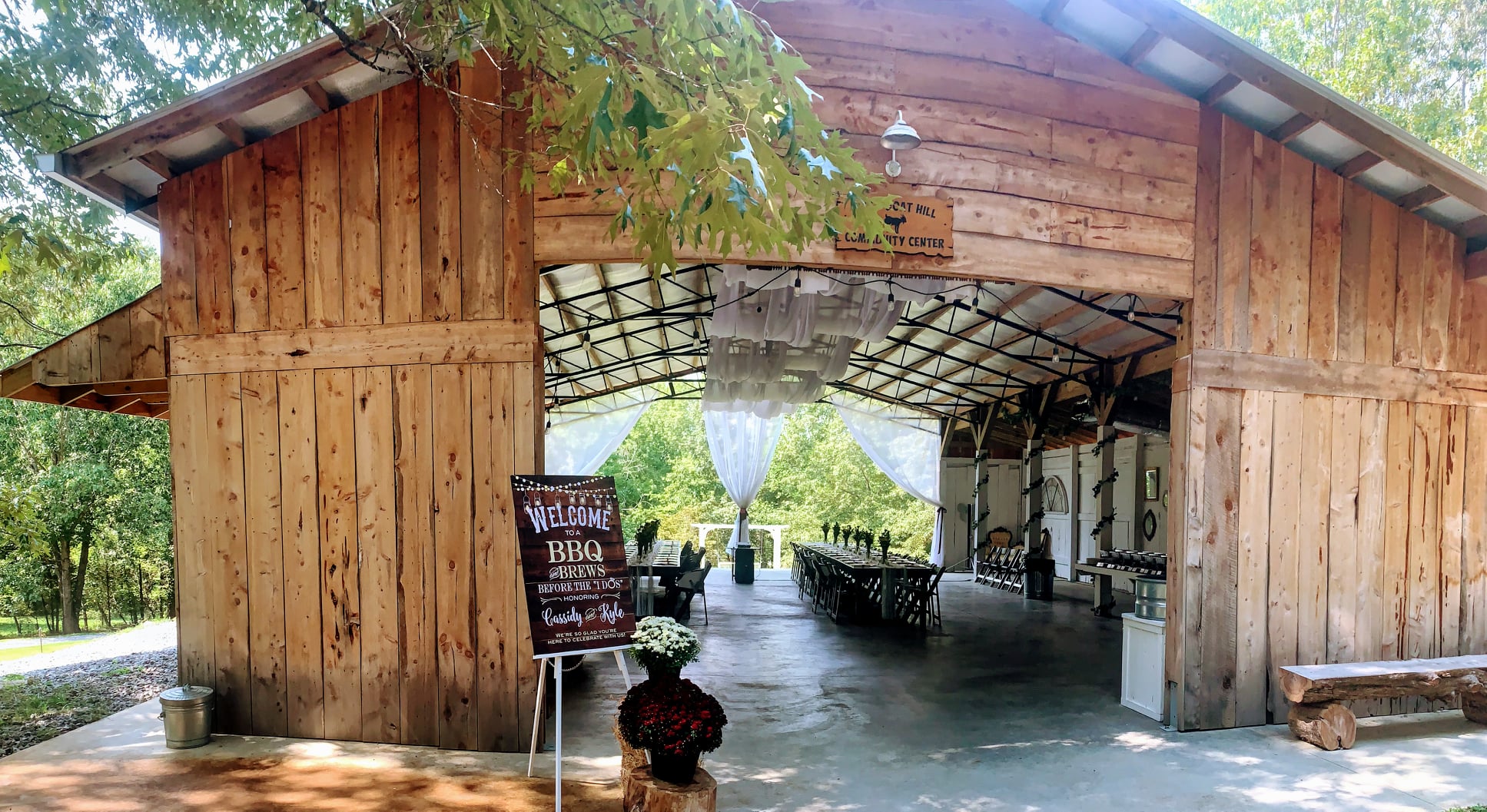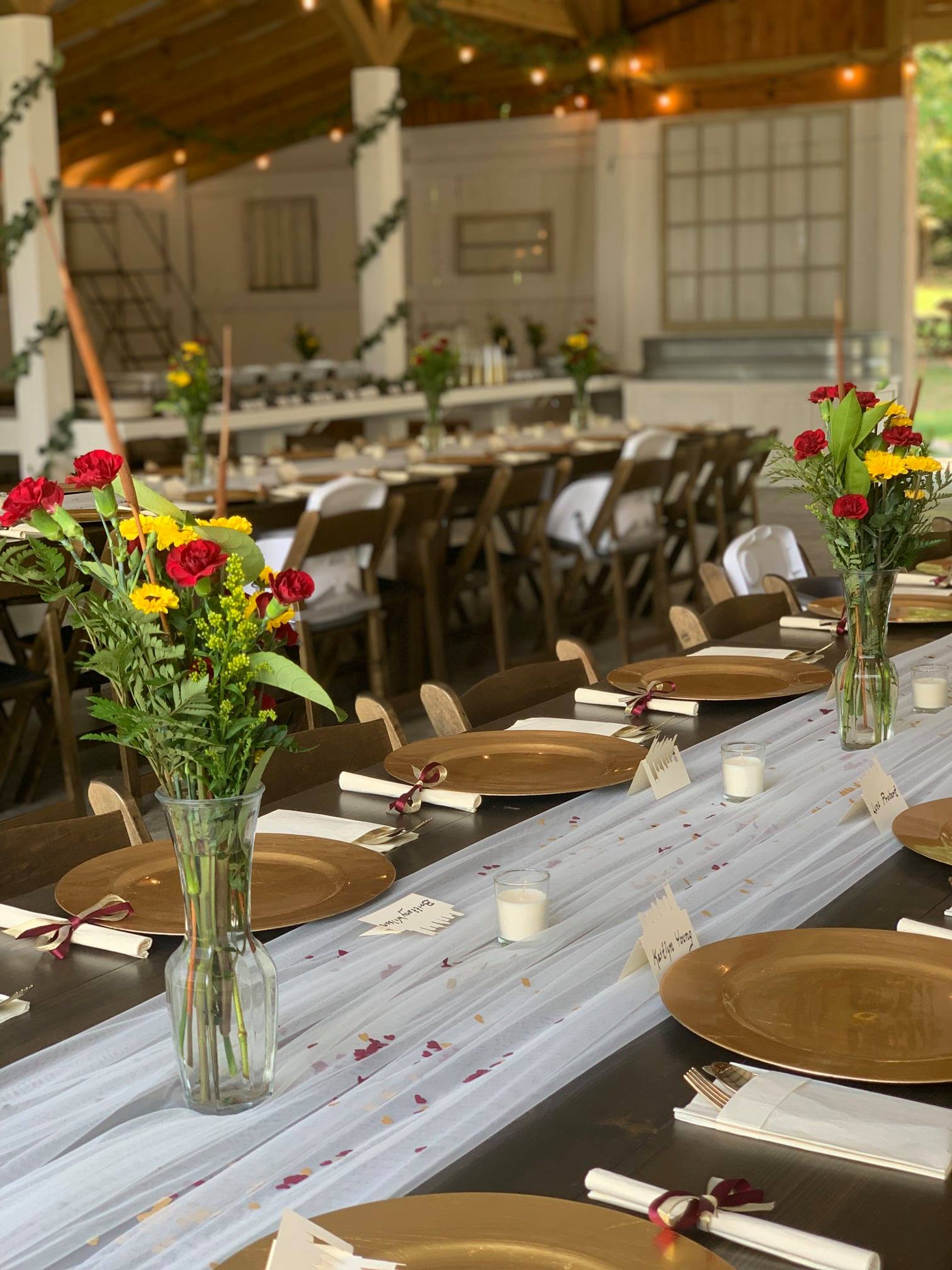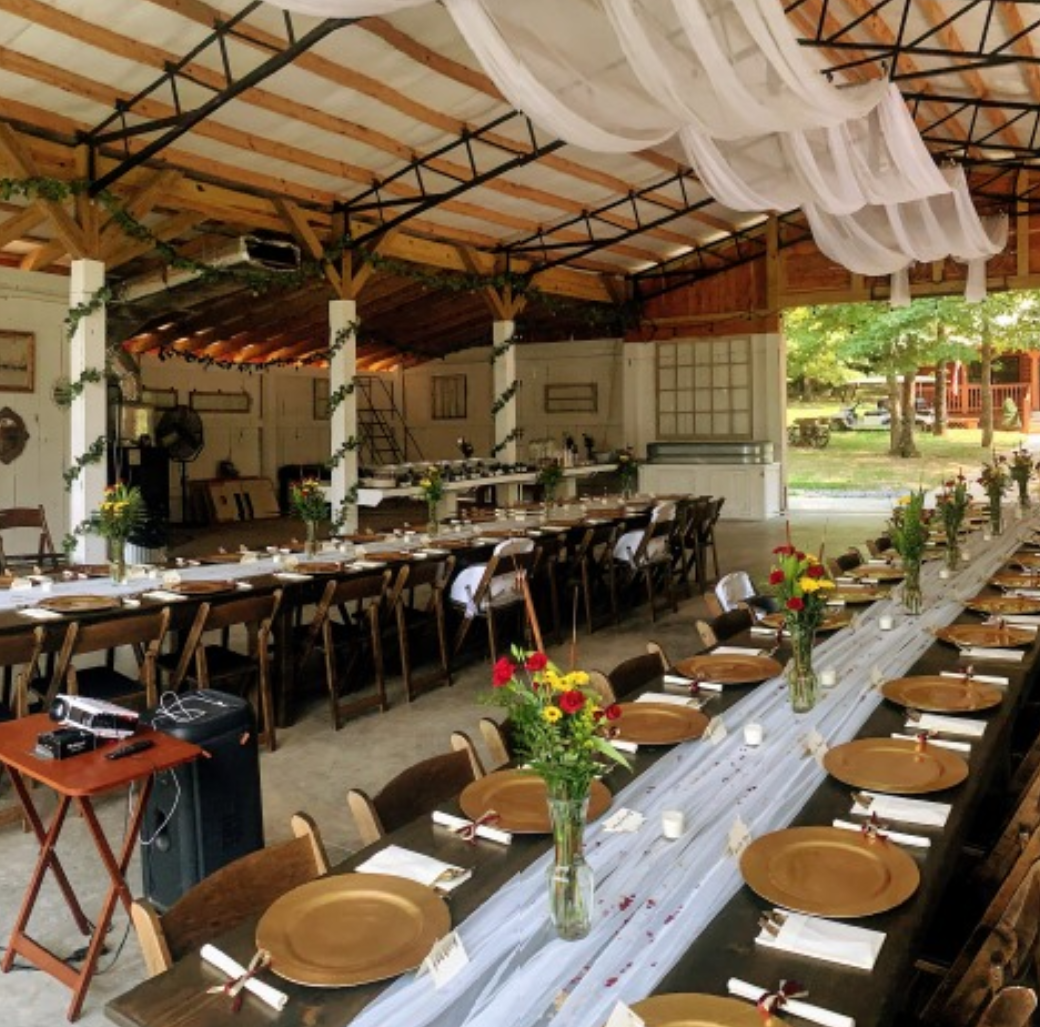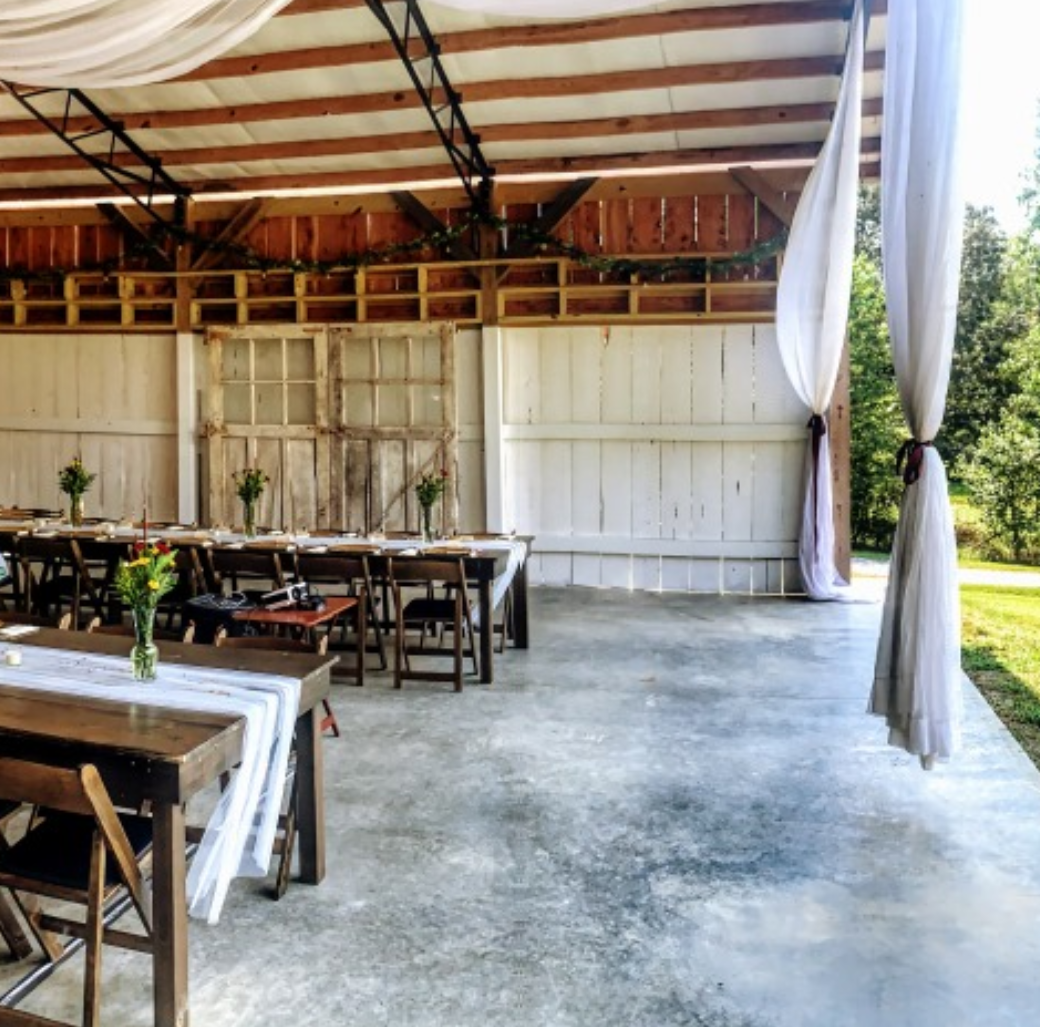 Venue: Billy Goat Hill Retreat
Tables and Chairs: Art Pancake
Flowers: Publix, arranged by Billy Goat Hill Retreat