One of the most important things to make sure you have at your wedding is your bartender! There are a variety of ways that you can include this at your reception such as a regular bartender, a mobile bar, etc. But one super important decision associated with this is how are you going to pay for it? The two best options are having an open bar or a cash bar. What is the difference you ask? We'll let Boozy with Bri tell you!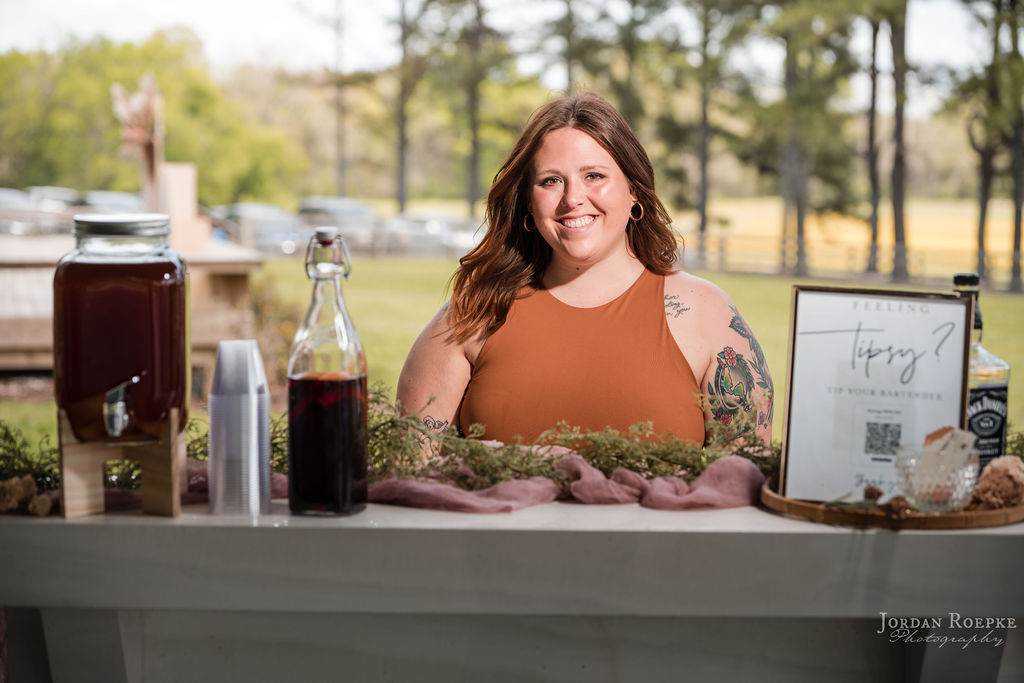 Open Bar
An Open Bar is exactly what it sounds like. Your guests will just be able to go to the bar and get what they want without any form of payment. There are pros and cons to doing an open bar. Pros would be that it makes it simple for your guests so they don't have to bring their wallets to the reception. One of the biggest cons is that it can be really pricey depending on what you decide to offer. If you get a full bar with liquor or signature drinks this can really drive up the price. One great way to keep costs down with an open bar is to serve just beer and wine. You can also just buy a certain amount of alcohol to stay within a certain budget and just let it go until it's gone. Another great way to help with having an open bar is to have a stock your bar party! This is when you throw a party instead of a bridal shower and everyone gifts you alcohol to use at your wedding!
Cash Bar 
A cash bar refers to when you have your guests pay for their drinks. This is good for you because it can help save on the cost of your wedding and probably also keep people from over-drinking. If you do opt for this it's important to include this info in your wedding invitation so that your guests know to bring their wallets.
There is also the option of doing a mix of these two. You could have an "open bar" to a certain point and then open the rest of the night to a cash bar. For instance you could provide your guests with one or two drink tickets on you and if they want more after that they can pay for as much as they want.
Regardless of whether you choose to have a cash bar or and open bar, it is important to have a licensed and insured professional  serve the alcohol at your event. Looking for a great bartender, contact Boozy with Bri!